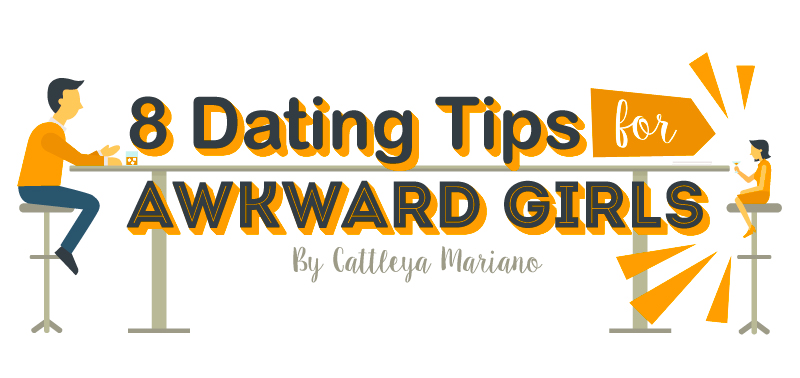 We all went through an awkward period in our lives. You know the one I'm talking about–those few, arduous years when nothing fit you right and no matter what you did you could never get your hair the exact way you wanted it. Let's not even talk about our fashion sense back then, which was basically dumb, deaf, and blind. Most people (the lucky bastards) grow out of this awkward phase, but the rest of us aren't as fortunate. Awkward people are awkward forever, no matter how many courses at John Robert Powers our mothers make us take.
For some of us, the awkwardness continues well into our adult years, making dating extremely difficult. We're constantly torn between making the first move (like a bear going after a picnic basket) and running away from the sheer exhaustion of liking someone. Usually the uncertainty of whether someone likes you or not, or maybe the absolute inability to tell if they do, gets in the way of where we'd like to be in terms of our love lives. If you miraculously find yourself on a date this weekend, the first thing you need to do is thank your girlfriends for talking you back from the precipice of bailing or going crazy, and keep these 8 things in mind: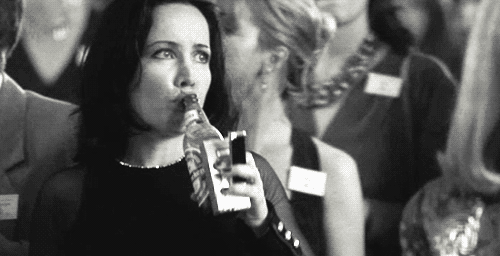 Don't kid yourself. As much as you want to wear that cute sundress you copped last week, it will not go well with dinner at that tacqueria. Opt for a dark, heavy fabric–anything that will keep stains from setting in after you inevitably spill some food on yourself.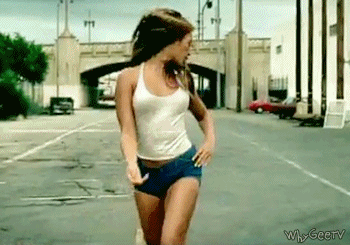 Oh my god a date. Look at me, grandma, I finally made it! As much as you'd like to go all out and look your best to the first date you've had in years, avoid heels if you already know that you look like a baby T-Rex when you walk in them. Comfort is key, and you trip over enough things in general without getting in your own way.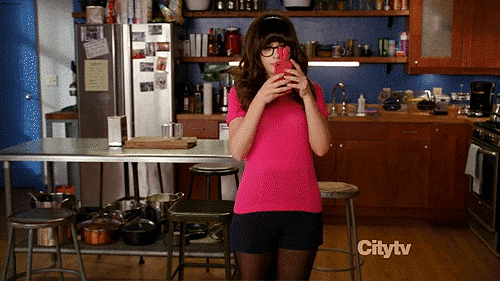 Try not to send your date 27 different messages to update him about how far away you are from your meet-up point. Remind yourself that the night will go the way that it's meant to, and that you need to try to be as natural (read: normal) as possible. As much as you want to scream "I LIKE YOU DO YOU LIKE ME TOO?" at him every twelve minutes, bite your tongue. Trust your gut that if he likes you, you'll know. Or at least, your friends will tell you after you tell them about your date in excruciating detail.


Give yourself the gift of peace of mind by having a mirror close by during your date. And yeah, I mean a real actual mirror. There are just some things that the front camera of your phone can't catch, like food stuck between your teeth or a smudge of lipstick on your cheek.
Always ask yourself this: What Would Beyonce Do?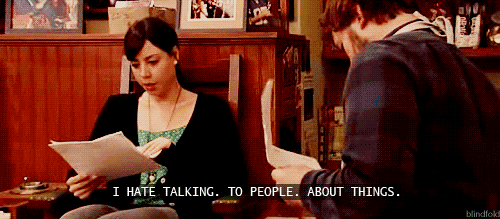 At one point in the evening there will be an uncomfortable silence that you will want to fill with words because you'll be too scared to get into the whole thought process of wondering what he's thinking and if he's secretly judging you or trying to read his body language to tell if he wants to bail on the date or if he might actually like you. This is all well and good, but just try to veer away from awkward conversation topics like ex-boyfriends or how your childhood pet died in a fire.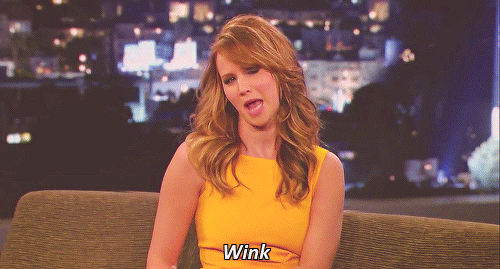 What, tripping and falling flat on my face? I totally meant to do that. *wink
Lady, humor is your best friend when it comes to explaining your awkwardness and hiding the fact that your hands have been shaking all night and you still don't know what to do with them. Keep your fingers crossed that he'll be laughing with you more than anything else.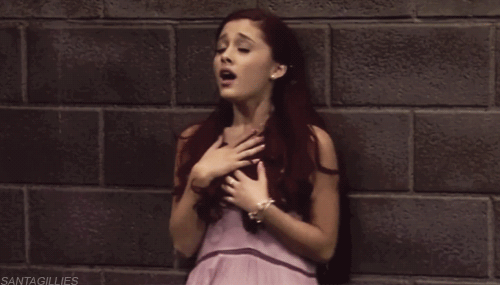 This will probably be the most difficult thing to keep in mind on your date, but do try your best. If he walks into the restaurant and sees you with a paper bag to your face, your date might start and end at the hospital. Stay calm, find your happy place, and remember that there is life after the next few hours.
Remember: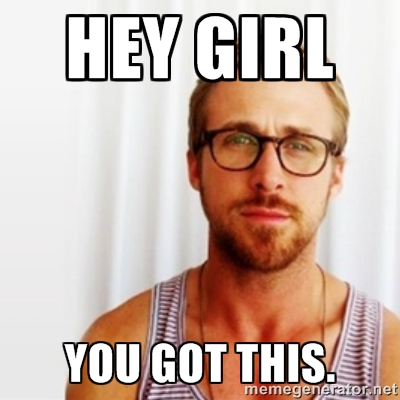 Got any words of wisdom for your fellow awkward girls on the dating world? Leave a comment and share them with us!