One last time and I'm deleting this app forever — every online shopper's line ever. If you've fallen into the pits of online shopping the past days/weeks/months, chances are you've promised yourself to handle your finances better this year. The first month of the year is nearly coming to an end but just think of it as a trial period and start the real deal this February (LOL). We've rounded up some fun ipon challenges you can try, to help you become the ~responsible~ adult you aspire to be:
Reverse 52-Week Savings Challenge

The 52-Week Saving Challenge is probably one of the most popular challenges out there, but it can get very difficult towards the end of the year where you usually splurge due to the holidays. It's popular because you start with an amount you're comfortable saving and it gets bigger with each week. You can start with as low as P10 on the first week and be able to save as much as Php 13, 780 by Week 52.
With the Reverse 52-Week, you go big or you go home. The amount you should be saving on Week 52 is the goal for Week 1, and it will decrease over time. It's basically the same challenge but it gets easier!
Monthly Saving Challenge
This may sound like a no-brainer but this challenge is for the lazy but disciplined. Sticking to the amount you set for every month's saving goal is the real challenge! This saving method is also very lenient. You can start at any month of the year (but not too close to the end, duh) and you can adjust your set amount each month. It's important to take note of months where you know you'll be spending extra, like birthdays and holidays.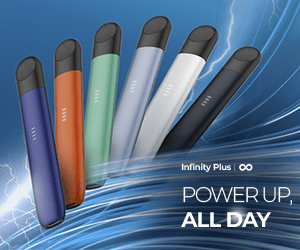 26-Week Challenge
The 26-Week Challenge is perfect for those who get paid twice a month. It has the same mechanics as the 52-week challenge where the amount increases each week. The only spin on this is you deposit money every two weeks. You can also do a reverse version of it.
8 Smart Ways to Spend and Save Your Money During the Pandemic
8 Smart Ways to Spend and Save Your Money During the Pandemic
Cristina Morales | Jul 09, 2020
Spare Change Challenge
If you don't want to commit to a challenge that's too overwhelming, you can go for the Spare Change Challenge and go back to basics. Just like when you were a kid excited to start a new alkansya for the year, this challenge will only require you to save the sukli that you might have around your house. Grab a jar, piggy bank, or the classic bamboo alkanysa, and you're good to go. What makes it less overwhelming is you're not consciously deducting large sums of money from your account, which usually is the scary part of other challenges. So start keeping the spare change from your morning taho or panaderia runs! You'd be surprised at how much you'll be able to save once it becomes a habit.
Freeze Spending Challenge
No, this doesn't mean you'll stop spending completely because sis, we've got bills to pay. The Freeze Spending Challenge is a short-term method of saving, where you only focus on spending for your essentials. For example, if you're used to giving yourself cheat days by ordering takeout every weekend, why don't you try skipping on all weekends for the next month? We all know we tend to splurge especially on comfort food (who doesn't?), and it can add up to a large amount when you add them all up. For the online shopping addicts, try to hold off on checking out for a month too!
Sweldo Day Challenge
Repeat after me, sweldo days are the best days of each month, and it's good practice to automatically save something once you receive the moolah. You can start for as low as 10% of your sweldo amount each cutoff, and you can already save as much a month's salary in just 10 months. It's like getting a 14th-month pay!
Little Vices Saving Challenge
We all have our vices, whether it's smoking, drinking wine, online shopping, expensive coffee, or buying books (that you will never read), which add unnecessary spending each month. The Little Vices Saving Challenge is can also be a short-term commitment until it becomes a habit. List down all your expense for vices each month and it can be a very eye-opening experience! You may start cutting them off first weekly until they become a monthly habit. It doesn't only help you save you money but also encourages you to skip on things that might be bad, especially for your health.
The Bill or Coin Challenge
This is an easy challenge, especially for those who don't want to commit to a schedule and fixed amount. For this challenge, all you have to do is choose between bills or coins and choose a specific denomination that you'll keep whenever you have it. Whether it is a 1-peso coin or 50-peso bill, any piece of this denomination that comes to sight will be kept away immediately. As in no, you can't spend it anymore. It's basically like forgetting this certain denomination doesn't exist anymore (LOL) and the amount of savings will surprise you at the end of the year.
Bad With Money? These Pinoy Youtubers Can Break Down Budgeting and Finances For You
Bad With Money? These Pinoy Youtubers Can Break Down Budgeting and Finances For You
Meryl Medel | Aug 20, 2020
How do you save your money? Drop some tips below!