We've all been in that situation: our group of friends gather together before it's time to get something for dinner, only we can't quite decide where to go. Do we want to end up somewhere the food's cheap and so is the booze? Would we prefer a place known for its drinks while the pika-pika options are passable? Do we want good meals and not care so much about what we drink to wash it down with? Or do we drive to a popular place where, despite the prices, we don't mind spending for good quality?
Here are 8 choices for you and your barkada to check out in case you guys don't have a clue on where to go:
The New Kamameshi House
Zobel Roxas Avenue, Palanan, Makati
An oldie but a goodie. This place has been around quite a while – it's possible your parents found out about it before even you did – but The New Kamameshi House, or "Kamameshi," in simpler terms, always does the trick.
An old-school but always-reliable restaurant, Kamameshi is Japanese comfort food at its finest. It helps too that the environment feels almost as cozy as an actual home.
What to order: Tori Kamameshi, Yakitori, Gyuniku
Smile Elephant
45 West Capitol Dr, Kapitolyo, Pasig
Thai food is always a good idea, but unfortunately most restaurants under that cuisine can be really expensive. There are some, however, that is both budget-friendly and leaves you satisfied. One of those is Smile Elephant, hidden in the always busy area of Kapitolyo.
Once entering the restaurant, you'll jump to the conclusion that the food you'll get has the same vibe as your chill surroundings. But once you take that first vibe of whatever you order, you'll feel as if you're dining at a high-end resto.
Oh, and trust me when I say that the best part will be when you ask for the bill. It's surely a place where you'll get your money's worth.
What to order: Fried Lemongrass Chicken, Phad Thai Noodles, Bangkok Fried Rice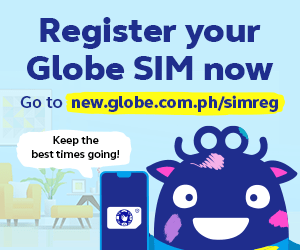 La Vie Parisienne
Ground Floor, LPL Center, 130 Leviste Street, Salcedo Village, Makati
There are little things better than spending the night eating good food and drinking even-better wine. If that's the kind of vibe you enjoy, then troop over to La Vie Parisienne.
The restaurant has a rich collection of wine options for fairly decent prices, and quality food choices to complement your drink of choice. Choose from a wide array of red, white, or rose selections while munching on cheese, pasta, or other yummy dishes.
What to order: Any type of wine, Hungarian Grilled Sausage, Gouda Cheese
Refinery
G/F Joya Building, Estrella Street, Guadalupe Viejo, Makati
Ground Floor, Promenade, Greenhills Shopping Centre, Greenhills, San Juan
I'm sure many foodies will agree with me when I say that a restaurant with seemingly endless foods – from breakfast to pasta to sandwiches to mains to coffee and to alcohol – are always go-to options. Not many of that type of places can match the ambiance and quality of Refinery.
After my first visit to the Rockwell branch, I immediately knew I would be returning countless of times in the future. No matter the time of day you visit, or whatever you might be craving for, Refinery's got you covered.
What to order: Double Truffle Fries, Hangover Pasta, Refinery Burger, Salmon Risotto