This wasn't in our cards for 2022, but boy are we glad it happened. ICYMI, the Department of Transportation's  (DOTr) social media team has been trending online for their witty pop culture references in promo posts. It's thumb-stopping content alright. First because you just have to chuckle at the memes and edits and then do a double-take because "No way an official government Facebook page posted this!" But yes, they did! Here are some of the best DOTr social media posts so far.
Harry Potter riding with muggles
Our train platforms aren't remotely close to those in London, let alone Platform 9 3/4, but that's what makes this edit work. They posted an edit of Harry Potter on the platform when they announced that MRT-3 will give free rides for the whole month of April. While the MRT-3 is not nearly as magical as the Hogwarts Express, at least it's free.

Tanjiro Kamado and his gang of demon-slaying friends
Perhaps this is one of the greatest pop culture references DOTr will ever make. It blows everything else out of the water because this particular joke could've had layers to it. The page promoted the successful MRT-3 rehabilitation with an edit of Demon Slayer characters Tanjiro, Zenitsu, and Inosuke. Flame Hashira Rengoku can also be seen sitting inside. This was in reference to the story's Mugen Train arc where the characters had to battle demons on the train to protect innocent lives.
Netizens had a kick out of it, commenting that the post was appropriate since there are a lot of "demons" on the train during rush hour. (But spoiler alert, the Mugen Train arc did not end well for one character. Whoops.)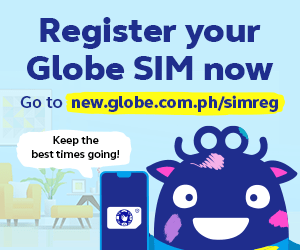 In the flesh!
The Embassy of Japan to the Philippines took the joke to the next level. They had Tanjiro "drop by" a station, dressed in his iconic black-and-green checkered robe. "Who knows, you might catch Tanjiro and his fellow Demon Slayer on the way?" it was captioned. All we have to say is it would be awesome to bump into Tanjiro, but don't blame us if we run the other way.
Chihiro aboard the MRT-3
Even Spirited Away characters Chihiro and No-Face weren't safe from DOTr's promos. The official Facebook page posted the edit to announce that the free MRT-3 rides are extended until May 30, 2022. It got people's attention alright.
"Paparating na sa exciting part"
The agency's social media team isn't limited to anime and film references. They have eyes on the hottest memes too. The most recent one taking the local internet by storm is from Jodi Sta. Maria's character in The Broken Marriage Vow. She said the now-iconic line in the show — "Papunta pa lang tayo sa exciting part" — to expose her husband and his mistress and the world hasn't been the same since.

Ben&Ben shoutout
The social media team even pounced on the opportunity to create a version of Ben & Ben's newest single "Paninindigan Ka." The original poster was an illustration of a couple on a train. It was a low-hanging fruit for MRT-3 who created their version — "Ililibre kita araw-araw." As in, free MRT-3 rides.

Meme master
What did we say about being on top of memes? It's safe to say we're expecting DOTr and the DOTr MRT-3 pages to make us laugh from now on.
Netizens want to give the social media team a raise


Who would've thought official government pages are capable of using memes and pop culture to their benefit? These kinds of posts also catch almost everyone's attention so people have a higher chance of reading and understanding the announcements. They might just dethrone Angkas' epic social media team if they keep this up.


Check us out on Facebook, Instagram, Twitter, and YouTube, and be the first to know about the latest news and coolest trends!