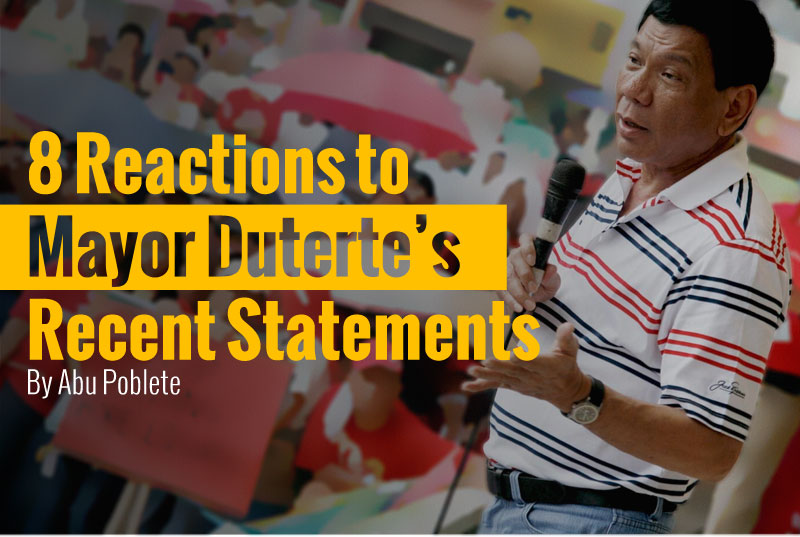 Davao Mayor Rodrigo Duterte is known for his straightforward and tough methods of leadership. Of late, he's been in the crosshairs of Netizens and political analysts for saying things like wanting to put up more funeral parlors (because he's willing to kill criminals), wanting to fill prisons, admitting that he has two girlfriends despite having a wife, and even cursing at the Pope.
Just last November 27, Duterte filed his certificate of candidacy for the seat of presidency, so we can expect more quotes and friction from the presidentiable. Nothing seems to deter Duterte, and the 8 people in this list have something to say to the tough Davao mayor.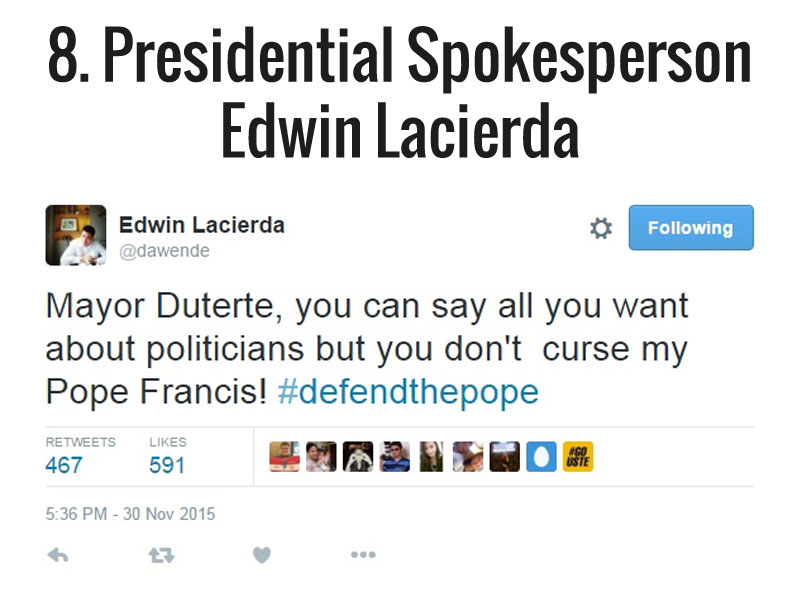 Oh no he didn't!
Archbishop knows how to burnnnn.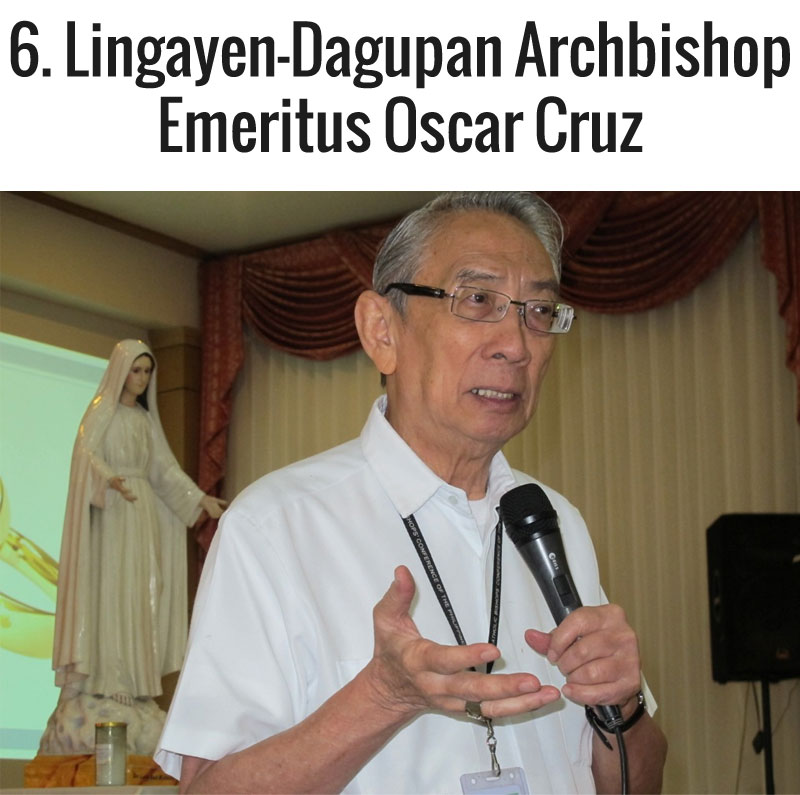 "Delikado ang mga ganitong nilalang, higit pa kung ito ang napiling pinuno ng isang bansa," Cruz said in an interview with GMA News. "Mas masahol pa siya sa diktador."
"Paurong ang pananaw kung lahat ng karapatan ay puro sa kaniya, mahirap espelengin ang ganyang tao,"
"Isinasaalang-alang ang human rights. May problema ang ganyang kaisipan," Cruz said.
Cruz also had some comments about Duterte's confession of being a womanizer, "Papatay siya kung sino ang gusto niya. Mag-aasawa siya kung ilan ang gusto niya. Delikado 'yan kung talagang alam niya ang sinasabi niya. Nakakatakot."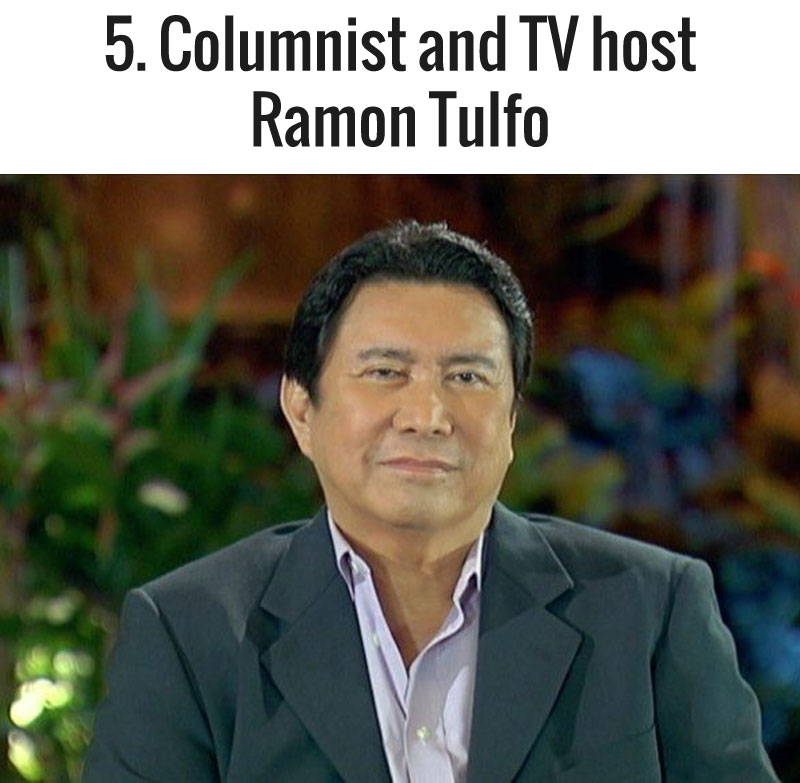 "Controversial Davao City Mayor Rody Duterte says he will shoot people who want to make him run for President in 2016.
I'm willing to be shot by Duterte.
We need Duterte in Malacañang to save this country from further going to the dogs," Tulfo writes in his column about his support for Duterte.
Just don't let something like this happen again, Ramon.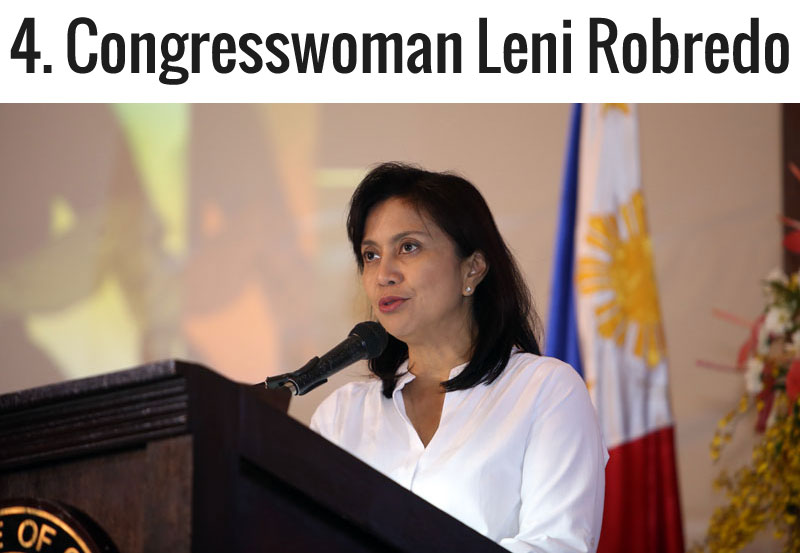 "We achieved the same results in Naga… 'yung peace and order, 'yung discipline among the people… we achieved the same things without that kind of attitude," Robredo said to The Philippine STAR.
"It may have worked in Davao and in many other places… but based on experience we were able to achieve the same results without resorting to those things," she said about the harsh methods of Duterte.

Pro and anti-Duterte Netizens also have something (or a lot) to say about Duterte's strong words.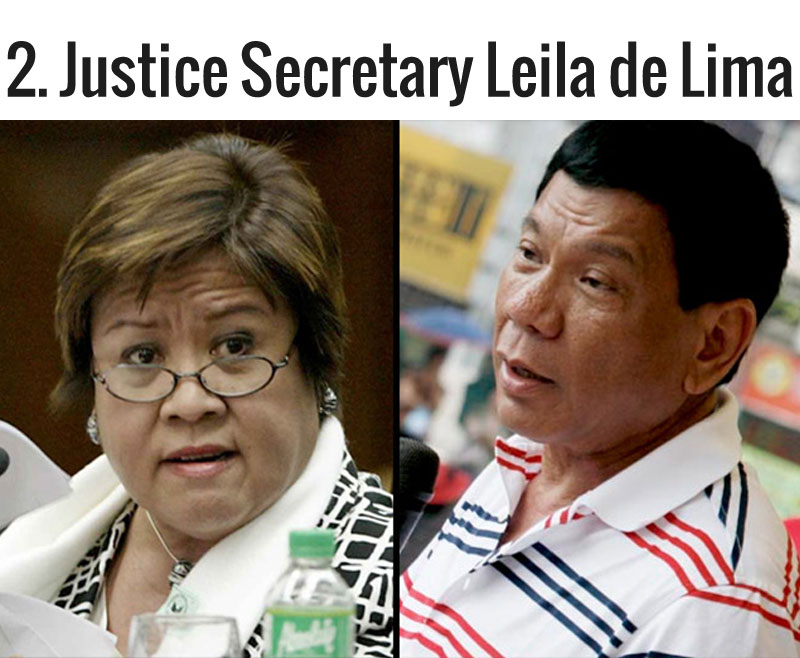 "He can continue to insult and vilify me for all I care," De Lima said about Duterte's insults to her  from condemning summary executions and the Davao Death Squad. "I cannot be threatened and cowed by anyone!" the sassy Justice Secretary said.
"I will not stop saying what I want and need to say on the issue of summary executions, in general, and on DDS, in particular," De Lima added.
You go, girl.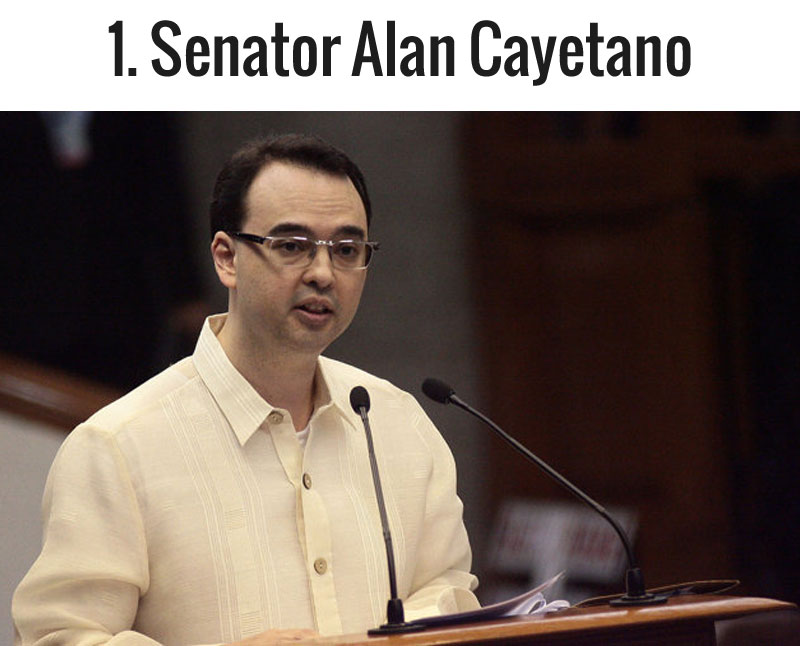 "I think he was not referring to the Pope kasi I have heard him talk about that many times. He was talking about you should not close streets and inconvenience people for anyone in the world. But the way kasi he speaks about and shows frustrations kasi," Senator Cayetano said, defending his presidential running mate about his statements against Pope Francis.
What do you think about Duterte's recent statements? Share it with us in the Comments Section below!