Cabin fever getting the best of you? We feel you.
Being under a massive community quarantine as an effort to curb the spread of a global pandemic surely doesn't measure up to anybody's idea of staying in. You're restless and anxious. Past routines have become a blur and the hours seem to wear on slowly. Right now, you're just trying to get by indoors day after day, which is totally alright because, after all, you're most definitely not the only one feeling that way.
If you're tired of all the uncertainty and monotony that the current situation brings, though, there are some things you can tweak in your home to make the remaining days of the enhanced community quarantine a bit more bearable:
Do some tidying up and decluttering
When you're at home the entire day, you tend to slack around and put off some chores. But in order to make your home a tad lot comfier, clearing it from mess and clutter will significantly help. Take out the trash, do the dishes, then raid your wardrobe, shelves, and other places of storage for stuff you no longer need and want. Sort them out and decide whether you want to donate them to charity, give them away to friends and family, or sell them for that extra cash once the quarantine is over.
Let the sunlight in
Staying indoors for a lengthy period of time can lower your oxygen levels, so draw those curtains, open your windows, and breathe in the fresh air while letting some sunshine into your abode for that bonus vitamin D. The novel coronavirus (COVID-19) is not airborne, which means you wouldn't contract it simply by allowing some outdoor air in.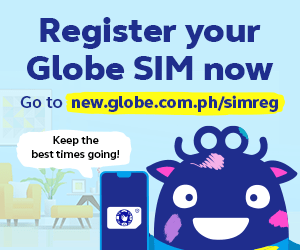 Switch things up in your bedroom
Been having trouble sleeping lately? You're not alone. Having your normal schedule shaken up by the recent events can mess up your sleeping pattern, so set yourself up for a night of restful sleep by switching things up in your bedroom. Perhaps change your sheets and pillow covers, rearrange your furniture, or even do some re-decorating to improve the mood of your snooze space.
Disconnect
While it's understandable that you want to keep tabs on news updates, you could also use some time away from your feed and the internet for a much-deserved mental break. Put your mobile devices away and get lost in that book you finally have time for now or get in touch with an old hobby to divert your attention and lessen the stress and anxiety that the current situation has been causing you.
Get creative in the kitchen
Give take-out meals and fast food deliveries a break, and let your creative juices flow in the kitchen! Whether you make an experimental dish or try a recipe you came across on YouTube, making food will always be a fun—if not healing—activity. To amp your dining experience, put out some effort in table setting.
Time for Yourself: How to Self-Care While on Quarantine
Time for Yourself: How to Self-Care While on Quarantine
Ina Louise Manto | Mar 31, 2020
Bring the outdoors in
Brighten up your home not only with sunshine but also with some house plants. If you have a garden or a little green space outside, do a little research and check which among your greens you can bring in to your house. Plants aren't just for decorative purposes. In fact, they are the best natural air purifiers, have been proven to reduce stress, and improve one's overall wellbeing.
Hang out with friends online
Bust the blues by catching up with your best buds! Prepare a hangout zone in your house for that long-overdue video call with your squad, grab a cold one or two (e-numan sesh, why not?), and keep your thoughts and stories coming! You need each other more than ever right now.
Soak in the calm
After a long day, treat yourself to a rejuvenating time in the bath or shower. Light up the scented candles you rarely ever use, play some relaxing music, and take your time washing all your stress and worries away. Go on and relax. Your mind and body will thank you for it
What are you doing to ease cabin fever? Tell us below!