What are your greatest fears? I'm scared of flying cockroaches. How they seem to fly aimlessly and yet somehow always manage to land in your direction sends shivers down my spine. And slimy frogs too. I mean, there's a reason why the wicked prince was banished, cursed and turned into one by a fairy, right? I'm afraid of dying of unnatural causes including excessive embarrassment for going viral over a major faux pax and losing any of my senses, common sense included. I fear not being able to do the things I love doing for whatever reason.
Plenty of things scare me, but it actually took me quite a while to identify them, well, except for flying cockroaches and frogs, which I think is a good thing. Not focusing on my fears helps me zoom in on the more important things in life, those that make me happy. I've had my fair share of heartaches and pain. I've cried buckets while grazing the wall and sulked in misery, but I've lived forty long years and I believe I've come to master the art of not lingering in setbacks and staying positive.
You know what they say, kapag may pinagdadaanan ka, daanan mo lang, huwag mong tambayan. But how do you do this? Divert your attention to things that make you happy. I'm no Dr. Phil, but I always try to be logical in how I live my life and, speaking of logic, Newton's third law of motion explains that for every action, there's a reaction. Now, you must realize that happiness is a reaction and is not something that is borne out of nothing. All we need to do is to identify those triggers and that's what brings you here. Makes sense, eh? So, wipe that frown on your face and read on. Happiness is waiting! Yes, even while on quarantine! Well, for most part.
Dress for motivation
There's a reason why we love shopping for clothes or shoes. Looking good makes us feel happy about ourselves. Good-fitting clothes make us look like winners, and who doesn't like winning? I can't speak for anyone else, but knowing I have a strong OOTD makes me jump out of bed every morning and feel like I can take on Donald Glover one-on-one on the runway.
Travel the World
Traveling enriches us in more ways than we can ever imagine. And traveling from the third world is already half the battle won. Seeing a new place is one thing, but seeing a new, cleaner, cooler and seemingly nicer place is another. And this is why we enjoy checking-in 5-Star hotels once in a while. But let me tell you this, home is really where the heart is. Trust me.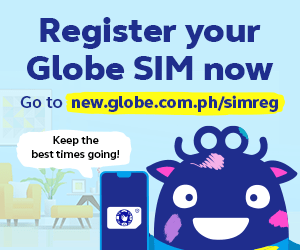 Eat to your heart's content
I am part of that small population of people who dance when they eat. I'm sure you have that friend, I mean if you don't do it yourself, who does that little shuffle, shake, nae-nae or dab after having a hearty bite of that sinful chocolate cake. I don't think anyone dances when they're sad except if you were forced against your will by your parents in one of those family reunions when you were five. So, let's eat, pare!
Fuel your passion
The parable of Talents is one of my favorites. It teaches us a very important lesson in life and that is to recognize our talents and to use them wisely in improving ourselves and the lives of the people around us. So first, know where you're good at and chances are, you will love doing it. And from there, cultivate it, find out how you can help more people while you're at it.
Sweat it till you make it
Ever wonder why there aren't many cases of depression and suicide among athletes, if at all? Well, personally, I think it's because of their active lifestyle and if I may, scientifically corroborate by explaining how being active makes you sweat which is actually what makes you excrete endorphins or what we call, the happy hormones. Need I say more? Keep healthy and be happy.
Surround yourself with beautiful souls
There have been countless times in the past when I've felt not my best and then like magic, faster than how I learned to fly on TikTok, came out of that sad bubble I was in just after seeing or even just talking to a good friend or two… or three. And I'm sure this has worked for you too. Sometimes, all you need is to see your family or friends and catch up, spend a little time, have a drink or two… or three and then you're fine. Cheers!
Live purposely
Live your life with a purpose. Remember that no one lives for himself alone. If you say you don't have a purpose, then I would say you haven't looked hard enough. You have a purpose, believe it. There will always be people around you to help just like how you will need people to help you out as well. I have lived forty long years and plan to live the next forty years and more in the service of others as I have always happily tried to. Being able to help others in any way is truly my happy pill that I'm sure will also work for anyone stuck in a bubble. Think about it, don't you feel better giving out gifts than receiving them? There's a different thrill in seeing someone light up, hopefully not of embarrassment, when opening your gifts, don't you think? It's true, it really is better to give than to receive.
Keep the faith
This is the most important tip on my list and yet needs the least elaboration. I pray when I'm sad. I pray when I'm happy. And all the emotions including their emoticons that come in between. In all things, give thanks. My faith keeps me grounded and praying keeps me calm through anything and everything. This is what ties everything together. None of the above will ever sustain your happiness without your faith. So, keep it!
What do you do to stay positive? Give us your tips below!