To describe the traffic in EDSA as chaotic is an understatement. Anyone who has experienced traversing through this major thoroughfare — whether you're from the city or visiting from the province — would know how problematic it could be. When author Dan Brown referred to Manila as the "gates of hell" in his 2013 novel Inferno, it was met with public outrage. Although Brown didn't include traffic as one of the reasons for calling it as such, basing on reality, traveling on EDSA on peak hour certainly feels like going through whatever our interpretation of 'hell' is.

In 2019, the Amsterdam-based TomTom International B.V., an independent location technology specialist, released a Traffic Index that ranked Manila 2nd in terms of the worst traffic in the world. In 2020, the Philippine capital posted a slight improvement after being ranked 4th on the list by the same Dutch agency. From the 71% congestion level reported in 2019, it was reduced to 53% in 2020, which means that a 30-minute trip would take 53% longer than it would in uncongested conditions.
Finding solutions to this decades-old problem is a herculean task. In June 2020 — at the height of the pandemic — the Department of Transportation implemented the EDSA Carousel. Sometimes referred to as EDSA Busway, the Carousel is a bus rapid transit system that operates on a loop across 16 stations parallel with the MRT-Line 3. This 28-km dedicated inner lane is separated from private vehicles by concrete barriers and runs from Monumento to the Parañaque Integrated Terminal Exchange.

But has traffic on EDSA really improved since then? Here are some of the things Filipino commuters learned since its implementation.
More discipline with dedicated loading/unloading stations
View this post on Instagram
When we say "considerably," it means commuters can no longer just stand anywhere along EDSA to hail for a bus. The dedicated stations forced them to wait in line and avoid causing congestion on the road. Soon, there will be a timer that will limit the duration of picking up passengers.
No more unli-hoarding of passengers
Running late for school or work? In the past, we couldn't even confront drivers and conductors about basically just stopping by any place where they see a sight of a human. Now, they just have to pick up passengers at dedicated stations. If you ain't there, then sorry, you have to adjust, walk towards the station, and wait for the next bus.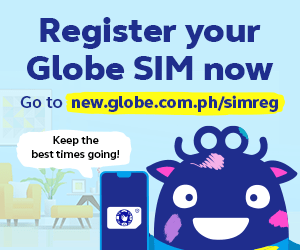 Fewer road accidents
The 50km/hr speed limit is helpful in maintaining the safety of passengers and bus crew alike. However, this doesn't mean accidents are avoided entirely. Some road accidents still occur, mostly due to bumping into road barriers. But accidents involving pedestrians have been reduced.
Only buses with requirements are allowed to travel

The current regulation isn't in full swing yet, except for a valid franchise. But soon, here are some of the requirements that will be asked from bus operators:
certificate of public convenience or application of franchise extension of validity
valid and existing personal passenger insurance
modernized equipment (Global Navigation Satellite System, automatic fare collection system, CCTVs, dashboard camera)
LTFRB-certified route markings
Emergency lane for an ambulance

Before, no matter how urgent the matter, heavy traffic has always remained the ambulance driver's biggest obstacle. It's only through people's initiative that they allow an ambulance to pass through. But we can't always rely on the public to part the traffic, and sometimes the traffic is so bad that it's just not possible. Now, ambulances have access to this special lane — and when every minute counts, this could make the difference between life and death.
Better designs of buses
We've been used to dealing with buses with narrow alleys and congested seating arrangements, and so it seemed that the priority was earning income rather than convenience and ergonomics. Now, low-floor entry buses with spacious seats and wider alleys are a must, similar to those we see in more developed countries. Soon, every bus will have two left-side doors, and bus units older than 15 years would no longer be operational.
More integrated usage of Beep cards
These reloadable transportation tickets have been operational years ago in trains and other bus lines. Right now, some passengers can still use cash to pay their fare. But soon, only Beep cards will be accepted. This means less burden for a conductor, no more excuses for delayed giving of change, and less physical contact. In 2002, the Department of Transportation and Communications filed an order to phase out buses operating for more than 15 years. It was only in 2016 when the Court of Appeals approved it, and in 2020, the order started to be implemented.
Physical distancing is more feasible
Of course, the current state of bus transportation is still far from the ideal physical distancing protocols we should follow. But compared to the situation before (when conductors would stuff the bus with as many passengers as he wants to the point that getting out of the bus feels like a scene straight from Train to Busan), commuting via bus is a lot easier today. Several officers are manning every station to monitor the number of passengers that would be onboarding. It isn't perfect yet, but it's a start.
Are you convinced the EDSA Carousel has significantly improved the bus transportation system in EDSA? Tell us your thoughts!