Sweldo is just around the corner and apparently, so is stress. So to keep the second one at bay, it's time to do a little retail therapy magic. But you have to know you should retail therapy responsibly, meaning make sure you're purchasing items you'll be using in the long run. Just like these 8 best budol items we found for you:
Label thermal printer


Maybe you like organizing or you own a small shop, whichever the case, this thermal printer can make your work easier for you. All you have to do is download an app and connect to the printer via Bluetooth. Your black and white labels will be printed in different sizes on the waterproof sticker. Get it here.
Rattan basket
View this post on Instagram
This local, handcrafted rattan collection from Neetly PH will give your space the aesthetic you've always wanted. You can use it as a container for everything from dirty laundry to books. The rectangle Rattan Window Basket with Canvas Cloth Liner starts at P300 while the round Rattan Basket with lid starts at P510. Get both here.
Budol Is Real: 8 Best Items from Home Buddies Worth Your Hard-Earned Money
Budol Is Real: 8 Best Items from Home Buddies Worth Your Hard-Earned Money
Kyzia Maramara | Apr 26, 2021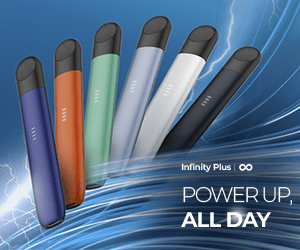 Astroneko Deskmat
View this post on Instagram
Okay, pre-order for this in-demand deskmat has just ended a few days ago but watch out, they might open for orders this month. The Astroneko Deskmat features a lone cat in space design and adds a degree of coolness to your workspace. It's made with a cloth top and a rubber bottom with 900mm x 400mm x 4mm dimensions. Check out Astroneko Deskmat graphic designer @ohnopressure on Instagram for updates.
Crunch Cup
View this post on Instagram
Cereals on the go? The Crunch Cup can help you with that. No, you don't have to bring a bowl of milk and cereal in the car when you're running late, all you have to do is get a Crunch Cup. The cup has two chambers, the outer where you pour your milk up to 12oz, and the inner for 30g of cereals. The cereal and milk don't meet until they're in your mouth. Isn't that magic? Send them a DM on Instagram for orders.
Get Hyped, Budol Gang: IKEA Philippines Is Almost a Reality! Here's What You Need to Know
Get Hyped, Budol Gang: IKEA Philippines Is Almost a Reality! Here's What You Need to Know
Cristina Morales | Mar 05, 2021
Cellphone/Tablet Lazy Holder Stand
Let's be honest, we all spend a little quality time with our gadgets before sleep. How else are we going to catch up with our favorite series? This aluminum cellphone and tablet holder can hold your gadget up for you so you can lie in bed comfortably while watching. It can rotate 360 degrees to match whichever bizarre position you like in. No arm cramps sound like a good deal? Get it here for P1,099.
Xiaomi Mi Smart Standing Fan

Xiaomi's Stand Fan will fit your all-white aesthetic to the T. Not only that, it can even be operated through the Mi Home app or Google Assistant and Alexa. You don't have to stand up to turn it on or off, you can do that remotely. Get it here for P2,995.
Pretty tapestries
View this post on Instagram
Redecorating your space? Add a pretty tapestry to your living room (or your bedroom) and you got yourself space straight out of Pinterest. Or at least you're getting there. Modish Nook has a whole catalog of stylish home pieces you can browse on their Instagram account. Send them a DM for the full price list and more information. Looking for a different design? Check out other tapestry options here.
Inflatable swimming pool
It's summer and no one can stop us from enjoying it — even when we're quarantined. If we're restricted from going to the beach yet again, we'll take the beaches and resorts to us. Here's where you can buy inflatable pools for cheap.
Check us out on Facebook and Instagram and be the first to know about the latest news and coolest trends!