What's Going to Happen During the EDSA Celebration
Feb 20, 2016 &nbsp • &nbsp Abu Poblete
What's Going to Happen During the EDSA Celebration
by Abu Poblete
Beneath the statue of Our Lady of Peace was where our countrymen won us the freedom we enjoy today, and the best way to commemorate the years of oppression and struggle is with a theme that will relay the People Power's ideals to the future generation. To celebrate our freedom from tyranny, the 30th anniversary of the history-making People Power Revolution will be named "Pagbabago: Ipinaglaban N'yo, Itutuloy Ko!"
Its aim is to introduce the young generations who were born after Martial Law to the history that they missed: the suffocation of freedom of speech and the violation of human rights by the Martial Law regime under dictator Ferdinand Marcos, and the punishment and sacrifices their forebears had to suffer. The theme aims to educate the younger generation and help them appreciate and preserve the freedom they're lucky to have.
Three decades after the fact, this is how the country will commemorate the greatest symbol of Filipino solidarity and nationalism.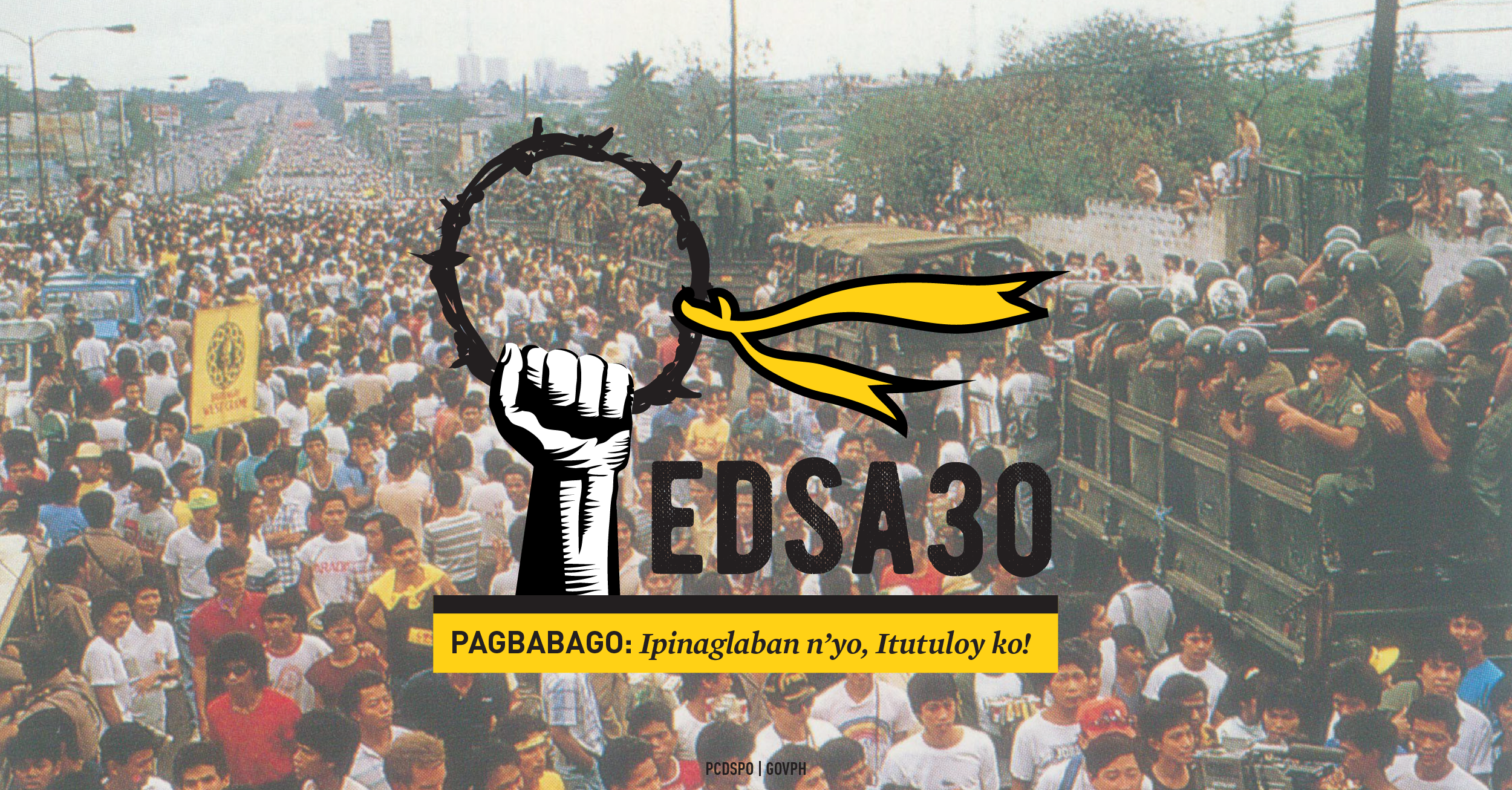 via gov.ph
8. Road closures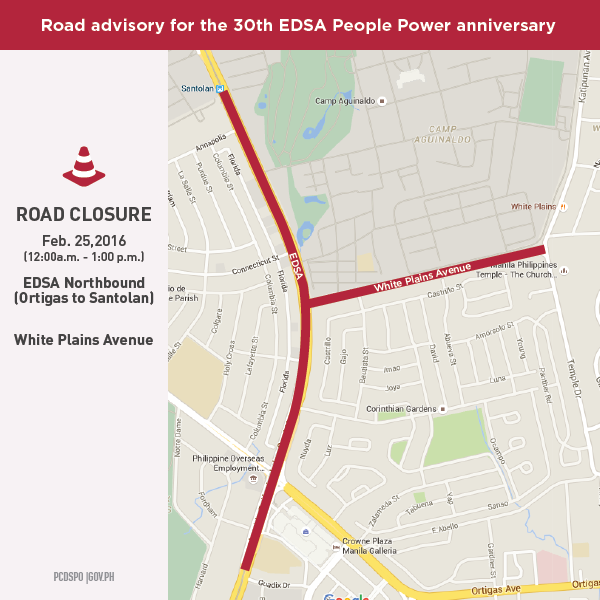 via gov.ph
On February 25, EDSA from Ortigas to Santolan (northbound) and the White Plains Avenue will be closed from 12 am to 1 pm.
The Metro Manila Development Authority proposes these alternate routes:
Alternative way for White Plains Avenue: use Kamias Rd., Aurora Blvd., P. Tuazon, Boni Serrano/Santolan, Ortigas, C5; we will allow thru traffic from White Plains to Temple Drive (there will be no u-turn because White Plains will be closed)
Alternative way For EDSA: use Mckinley Rd./Kalayaan/Pioneer to C5, Roxas Blvd./Quirino/Osmena, Ayala, Buendia, R. Magsaysay Blvd., and Quezon Ave. for northbound.
7. Wreath Laying at the Libingan ng mga Bayani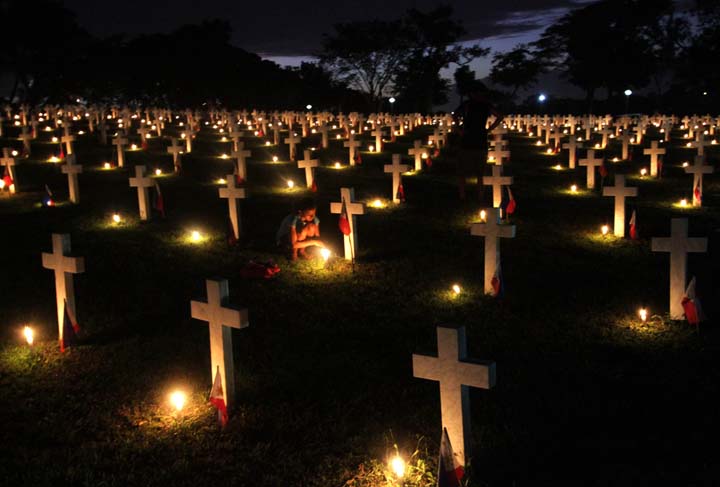 via mb.com.ph
The military heroes who played an important role in the country's journey to freedom will be honored on February 22, where a wreath laying ceremony will be held at Libingan ng mga Bayani. Former President Fidel V. Ramos will be the guest of honor.
6. "12:01" comic book launch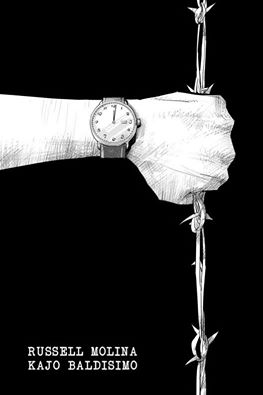 via Kajo Baldisimo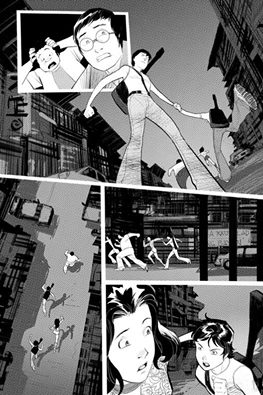 via Kajo Baldisimo
12:01 is a comic book about a barkada's social awakening when they are left out in the streets past curfew imposed by Martial Law. 12:01 is written by multi-awarded author and Palanca finalist Russell Molina (Sixty Six) and is illustrated by comic book artist Kajo Baldisimo (Trese).
5. Iskoolmates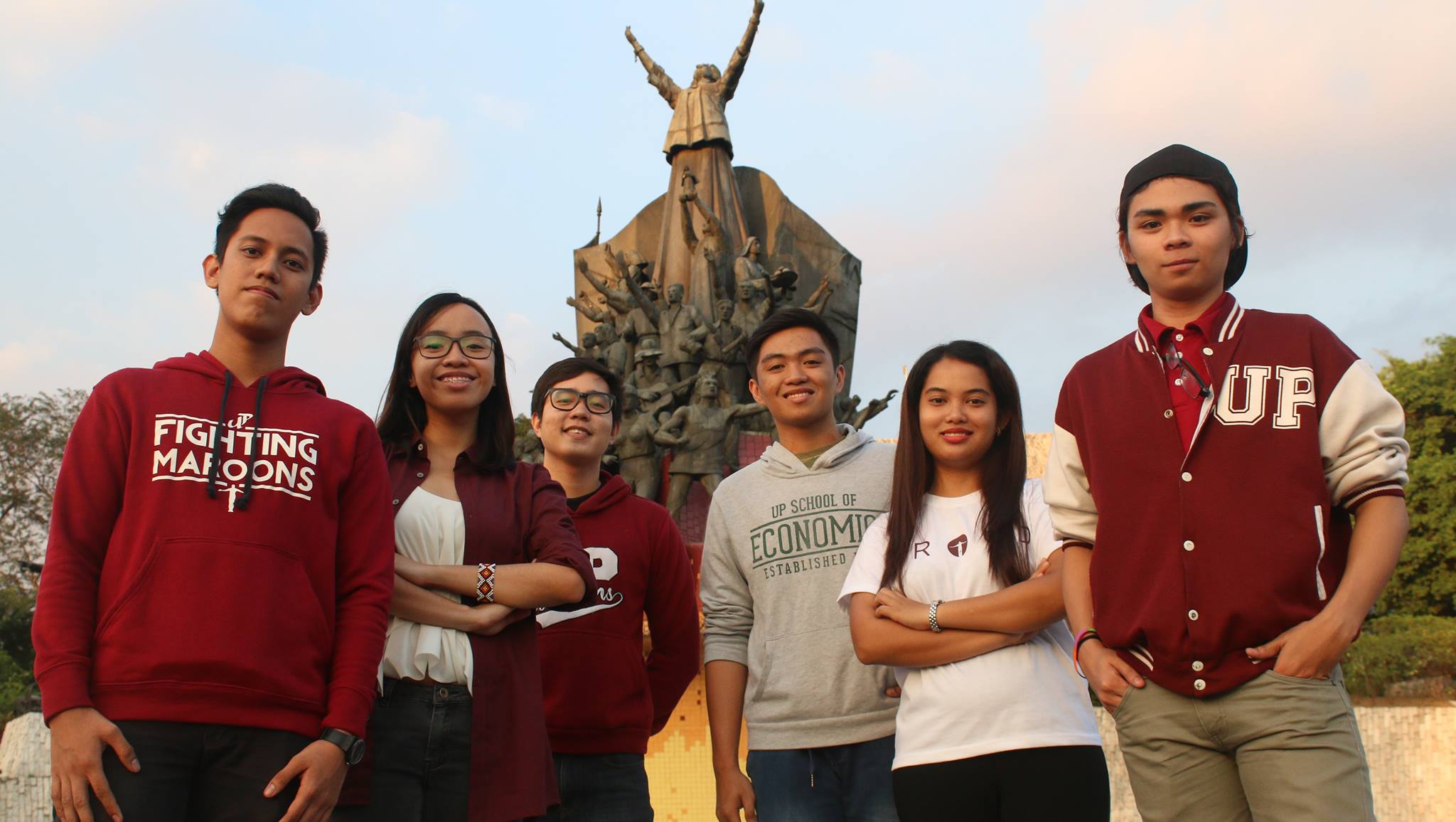 via Iskoolmates
In line with the theme's thrust, a youth-oriented informal debate will discuss the People Power's relevance to today's society. The show will be aired on February 21 in partnership with People's Television Network (PTV-4).
The Iskoolmates episode is a venue for the youth to share their opinions. It is also a way for them to learn how to use their freedom towards the betterment of our country.
The debate will feature UP students while the live audience will be composed of students from different schools and universities. It will be held at the CineAdarna Theater of the UP Diliman campus.
4. People Power Experiential Museum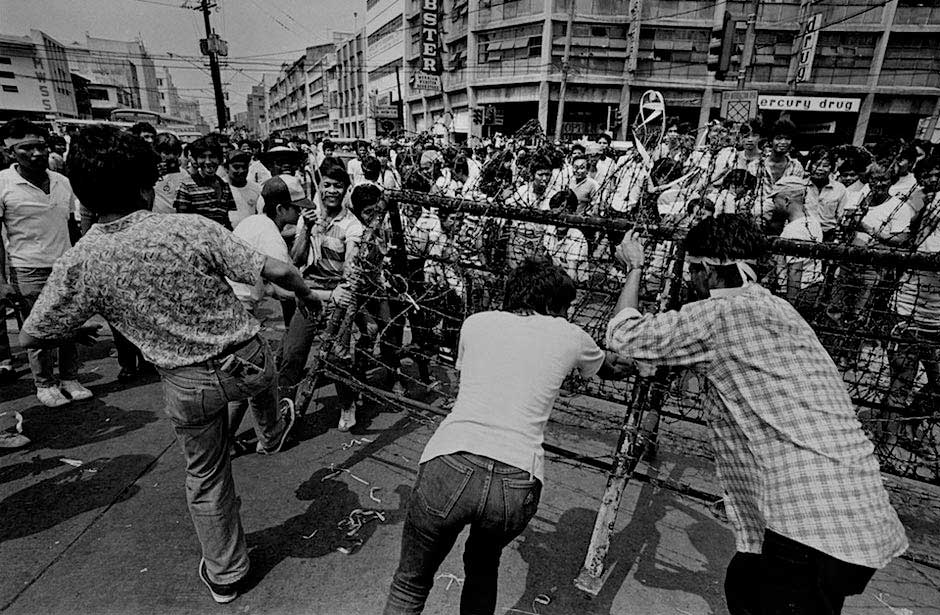 via revolutionrevisited.com
One of the highlights of this year's celebration is an Experiential Museum that will feature nine halls, each representing different periods and themes of the historic uprising.
The Museum will bring together elements of theater, cinema, photography and other media to reenact the oppression, fear and solidarity brought by Martial Law. Actors will also portray important roles from the uprising like Evelio Javier and Macli-ing Dulag to guide visitors through the exhibit. It will also include the Hall of Deadly Sleep, the Hall of False Dreams, the Hall of Forgotten Martyrs and the Hall of Awakening.
The People Power Experiential Museum will run from February 25 to 26 and will be situated inside Camp Aguinaldo.
3. "Rebel," a full-length ballet

via TicketWorld Manila
Rebel is a full-length ballet featuring Ballet Manila's Artistic Director Lisa Macuja-Elizalde as prima ballerina in the role of Inang Bayan.
Rebel is choreographed by British choreographer Martin Lawrance, who was inspired by the rebellion of Spartacus, the Roman slave, when he was creating the characters from People Power.
The music is from the genius minds of internationally-acclaimed musical theather artist Joanna Ampil and the ABS-CBN Philharmonic Orchesta, which will be led by Maestro Gerard Salonga.
The ballet will have its world premiere on February 25, 26 and 27 at 8 pm, and on February 28 at 3 pm. All shows will be held at the Aliw Theater in Pasay. Get your tickets at TicketWorld Manila.
2. International support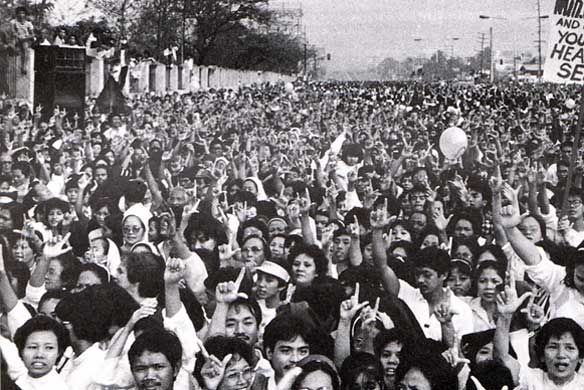 via tenminutes.ph
Filipinos abroad can also take part in with the celebration with events like Love for the People Power in California. The KmB Pro-People Youth annually hosts Love for the People but this year, they have decided to celebrate the 30th anniversary of People Power with the event Love for the People Power.
It will feature anti-Martial Law activists Joselyn Geaga-Rosenthal and Carol Ojeda-Kimbrough, who will share their experiences protesting against Marcos and fighting for our nation's freedom–and what it all means today. The event will have a $5-10 suggested donation at the door, which will go to the efforts of Justice for Filipino American Veterans (JFAV). It will be held at the Pilipino Workers Center (PWC) in Los Angeles California.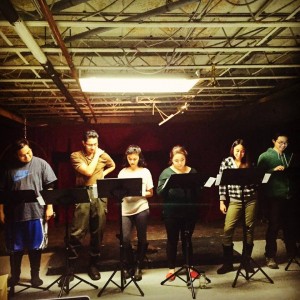 via mb.com.ph
People Power is a play that will commemorates the EDSA Revolution's 30th anniversary. It will have a stage reading on February 21 at Artscape Sandbox in Toronto, Canada.
The play "follows the events of the revolution primarily from the perspective of regular citizens versus the iconic figures," says Carlos Bulosan Theatre's artistic producer, Leon Aureus. Presented with multimedia elements, People Power is written by Aureus, Nicco Lorenzo Garcia, Christine Mangosing and Nadine Villasin. It will also feature poetry by Leonard Cervantes. "Funds raised from these shows will support CBT's ongoing youth and theater development initiatives," Aureus says.
1. Salubungan Program at the People Power Monument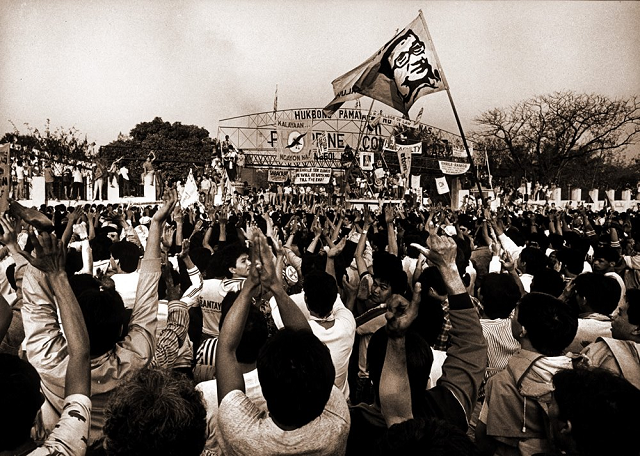 via tenminutes.ph
Right at the place where the historic People Power Revolution happened 30 years ago, thousands of students can take part in the reenactment and program of the traditional Salubungan, where a flag-raising and a commemorative program led by President Aquino will also take place. Children of EDSA Heroes and other youth leaders will take part in the Salubungan reenactment as a symbol of the future generation's responsibility and right to keep the fire of the EDSA Revolution burning.
What are you expecting from this year's People Power anniversary? Share your thoughts in the comments below!