Office Habits
that are Making You Fat

You entered your job with the mission to gain valuable experience, connections and (admit it) money. Unfortunately, the majority also gained a lot of weight along the process. Familiar?
Time to evaluate your office habits that just might be the reason for half your wardrobe going into the ­suman look pile. Unless your fashion sense agrees to looking like a suman 24/7, here are 8 habits to be wary of!
8. Letting the stress get to you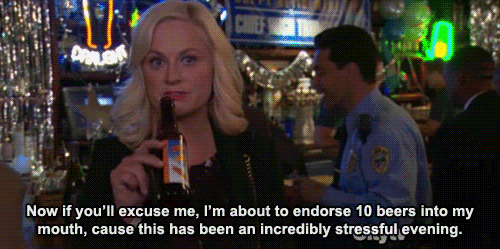 via theodysseyonline.com
It's no secret that stress is an evil force causing many illnesses, which includes obesity. If you don't manage your stress well, you're more likely to give in to your junk food cravings, not to mention that you'll metabolize food much more slowly. Don't let the stress get to you. Let off steam productively—sweat it out through a fun and intense workout!
7. Sitting all day
via imgur.com
Imagine this—most people are seated for nine hours at the office, sleeping for six and lounging around for four. If that rings a bell, then you're only left with five hours of actually moving actively, but are you even? That sedentary lifestyle is a fast ticket to weight gain.
6. Driving to the office
via reactiongifs.us
Walking or cycling to work is obviously better than sitting in your car, passive-aggressively (road rage-) driving to work. But, if that's not possible for you, taking public transportation is still a better option for your weight's sake. That way, you'll get some extra activity lining up, standing up and transferring from one point to another.
5. Having your lunch delivered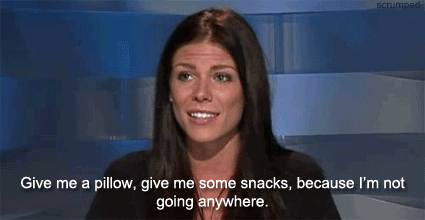 via brokeandbothered.wordpress.com
Unless you order from one of those popular healthy delivery services, having lunch delivered brings you closer to junk food. Fast food dominates the delivery food services available, which is basically Temptation Island. Plus, staying seated on your chair instead of getting up and actually buying lunch doesn't help you shed off pounds at all.