RuPaul's Drag Race just crowned its newest drag superstar, but if you thought the show was taking a break, then you got it all wrong. This Emmy-winning show has been showcasing global drag excellence since 2009. After numerous spin-offs and Drag Race editions in other countries, it's back for another season and we can feel it's going to be epic. Here's why you shouldn't skip RuPaul's Drag Race All Stars Season 7.
A tournament of champions, but make it fiercer

Raja, Trinity the Tuck, Jaida Essence Hall, Jinkx Monsoon, Monét X Change, Shea Couleé, The Vivienne, and Yvie Oddly are the queens vying again for another crown. Unlike previous All Stars, the seventh season will be extra special because it's bringing back past champions in the werkroom. Can you imagine all the lip syncs and runway looks we're gonna get? It won't be easy to pick who to root for.
Fashion, fashion, and more fashion

You know RuPaul's Drag Race will never be complete without jaw-dropping looks walking down that iconic runway. Just seeing a peek at the outfits the queens wore screams perfection! You can really see how each queen has honed their drag aesthetic, and we're all here for it.
Drag Den PH Is Coming Real Soon; Here's How You Can Audition (and Where to Watch It)
Drag Den PH Is Coming Real Soon; Here's How You Can Audition (and Where to Watch It)
Meryl Medel | Aug 26, 2021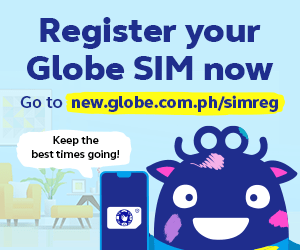 Brace yourself for another Monsoon season

Season 5 featured one of the strongest contestants on the show. Alaska, Alyssa Edwards, Roxxxy Andrews, Detox, to name a few — and any fan knows winning against these queens was a feat in itself. Jinkx bagged the crown against these talented queens, and she'll likely slay the competition again. With unique talent, charisma, and style, what more can you ask for?
The OG fashion queen is back, baby!

Raja remains the only Asian-American winner of the US Drag Race franchise. Her comeback to the werkroom after god knows how long is enough reason to watch the show. She dominated Season 3 with her stunning looks, and it would be interesting to see how a legendary queen like Raja will do it again.
New season, new twists

Fans have been begging RuPaul for an all-winners season. Rumors were spreading like wildfire on the web before it was officially announced. Rumor has it that this season will have a no-elimination format and a whopping $200,000 up for grabs. It's the biggest cash prize in the show's herstory!
Did someone say drama?

From Shangela's iconic "I don't have a sugar daddy" monologue to Sasha Velour's rose petal-themed wig reveal, RuPaul's Drag Race knows how to serve viewers the best reality TV moments. Just look at how Shea and Trinity were consoling Jada. *grabs a box of tissue*
An entrance to remember

Seeing Naomi Campbell grace the Drag Race runway as a guest judge just sounds right in our fantasy. The poise, elegance, and charisma all explain why she's in a league of her own. She's an icon, she's a legend and she is the moment!
The guest judges are EVERYTHING!

The show really said they got the budget the moment Cameron Diaz appeared. And Tove Lo? Shut up, and take my money! All Stars 7 is really shaping up to be the best season of RuPaul's Drag Race. The show will start streaming on May 20. We can't wait, and we know neither can you.
Which queen are you most excited to see again?
Follow us on Facebook, Twitter, Instagram, Tiktok, and Youtube for the l8est entertaining, useful, and informative lists!