Good news on a Friday: Emily in Paris will be back sooner than you think! We've waited long enough for the continuation of Emily's adventures in Paris and, of course, for what happens between her and hot Parisian chef Gabriel. Netflix gave us a sneak peek at what goes on in Season 2 and then some. Here's everything you need to know about Emily in Paris Season 2.
A sneak peek at Season 2
Emily in Paris follows the life of the bubbly and optimistic Emily Cooper (Collins), a marketing executive in Chicago. She lands her dream job and moves to Paris to provide a luxury French marketing company "an American perspective." Her position required her to work her magic on the company's social media marketing and in the process, she begins to earn a name for herself.
The first season, although light and lovely, had mixed reviews from critics. Some say Emily's immaturity was borderline racist. She did, after all, walked into her new job with her figurative American guns blazing, much to the disdain of her French officemates. However, it looks like some character development is in the works for Season 2 Emily and we can't wait!
Netflix recently released a set of photos from Emily in Paris Season 2 that's got us shaking in our seats in excitement. Check them out below along with everything we know about the second season so far.
It's still going to be as fashionable as ever
Season 1's fashion moments were a hit or miss but still enjoyable nonetheless. Maybe it's because it's the Lily Collins wearing the pieces that we're much more forgiving. From Season 2's sneak peek, it looks like fashion remains a huge part of the series and we're not complaining. Patricia Field (Sex and the City, The Devil Wears Prada) is still in charge of dressing the cast so that's something to look forward to.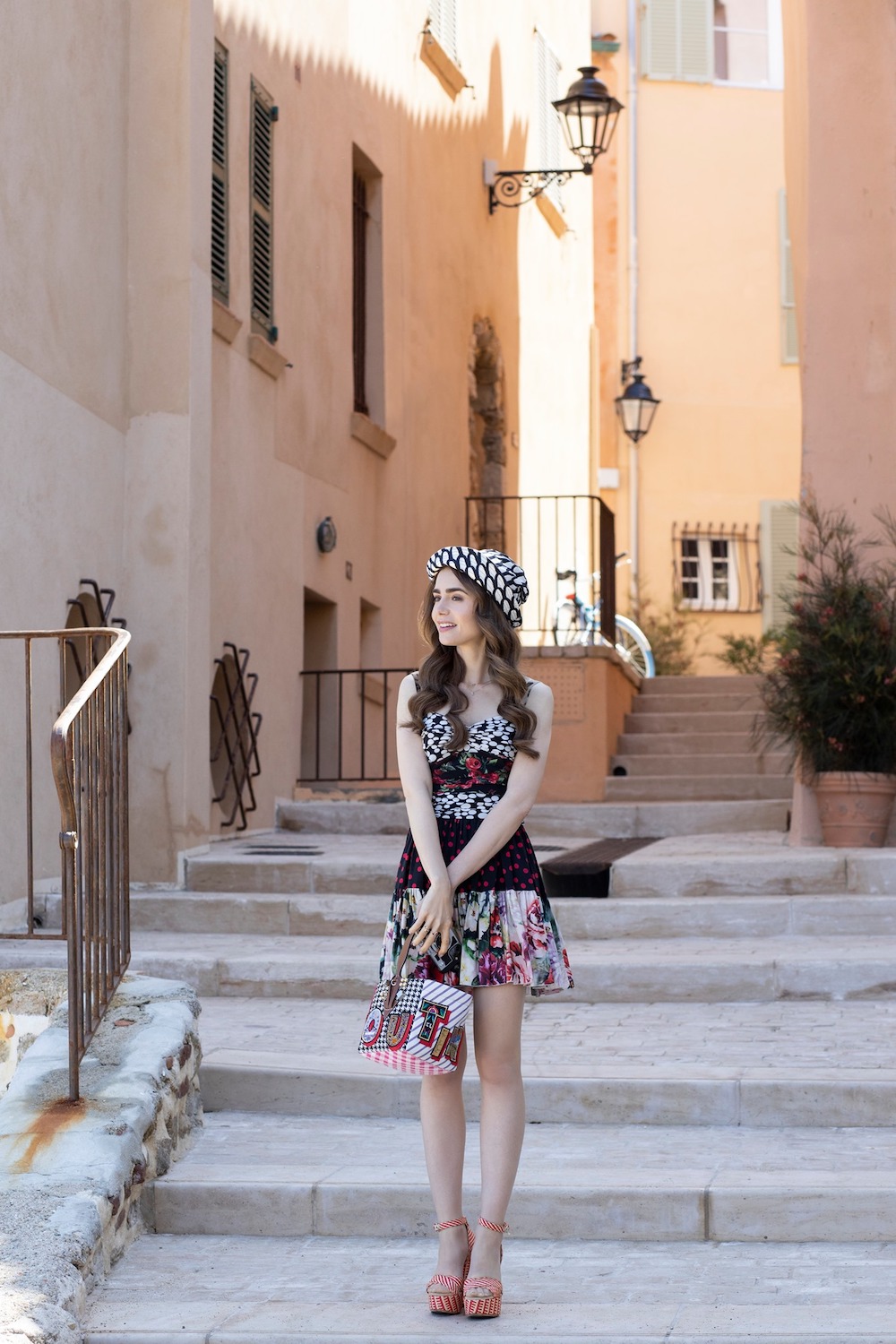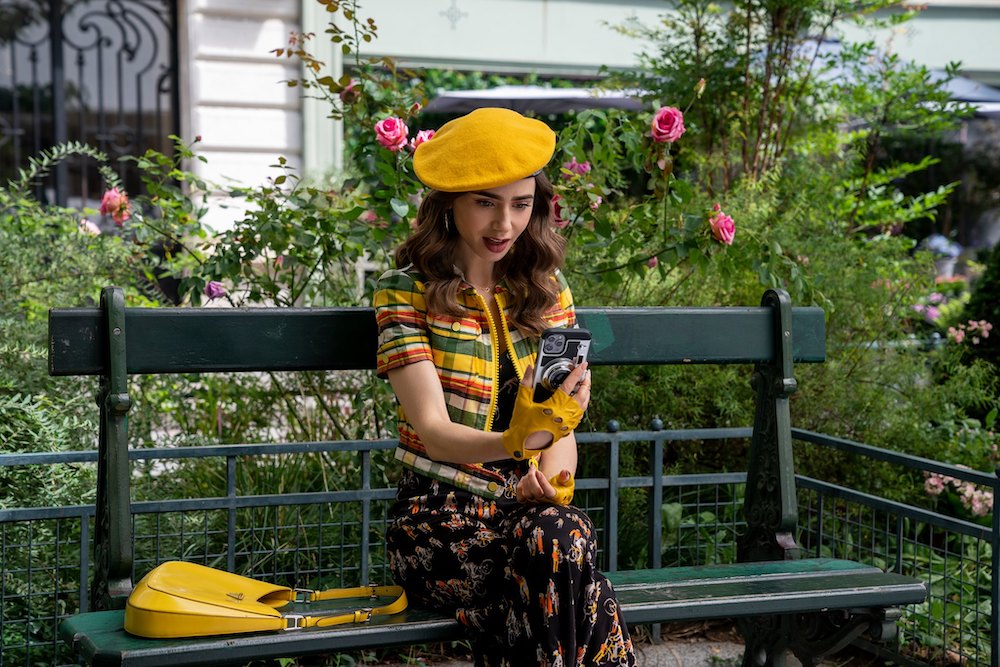 An unavoidable love triangle
The story left us in Season 1 with Emily and Gabriel (Lucas Bravo) giving in to their undeniable chemistry. However, there's also Camille (Camille Razat), Gabriel's girlfriend, who is still in the picture. We've yet to find out how Emily will handle this one. Hopefully not in a way where she will get scathing reviews afterward.
Recurring cast members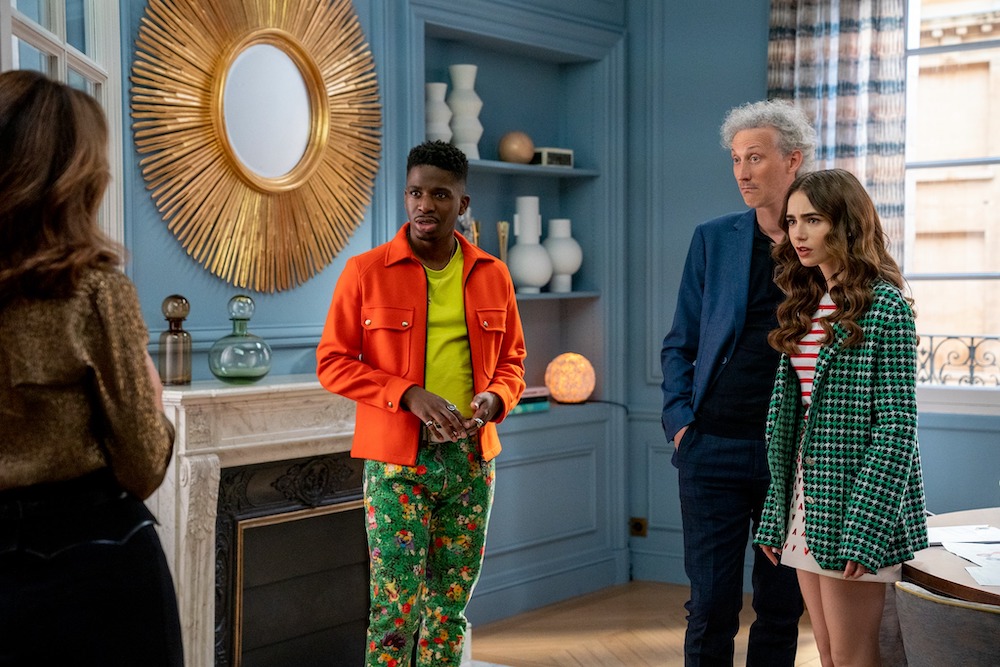 Aside from our love triangle, almost everyone from Season 1 will be returning for the next season. William Abadie who plays the wealthy Antoine looks like he'll be pulled deeper in Emily's world. He is, after all, Sylvie's (Philippine Leroy Beaulieu) lover and now the co-founder of Gabriel's restaurant. Emily's best friend, Mindy (Ashley Park) will also take part in the second season as well as Emily's office friends Julien (Samuel Arnold) and Luc (Bruno Gouery).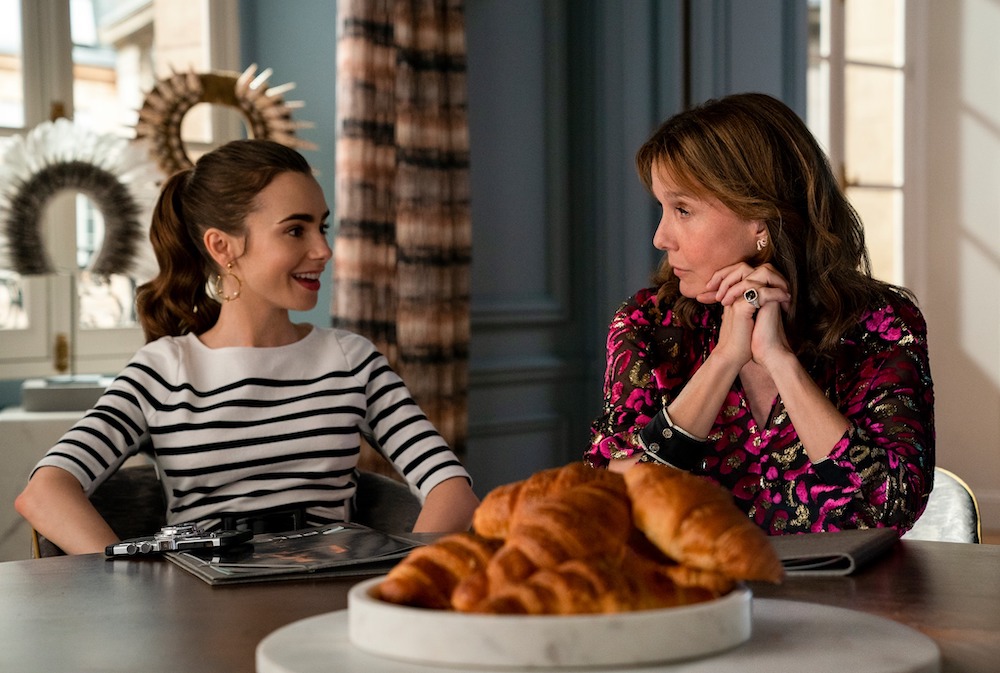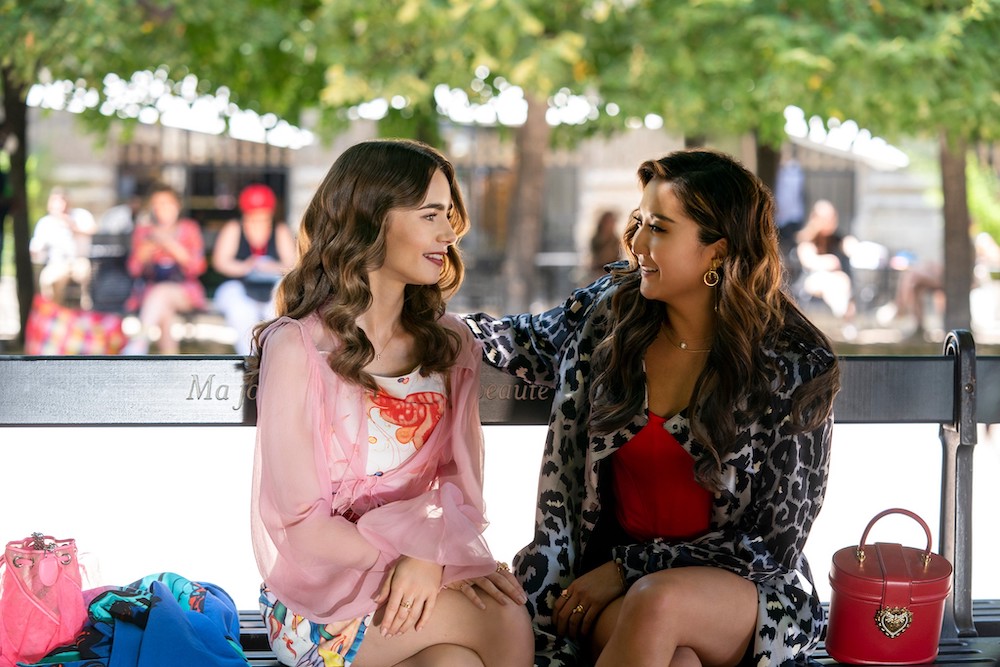 A new character for Season 2
Some people think Emily is talking to Bridgerton's Regé-Jean Page at first glance but the dashing young man isn't him. Sorry ladies, it looks like the Duke of Hastings hasn't crossed the modern world just yet. It's actually Lucien Laviscount who joins the cast as Alfie, a fellow expat but one who "refuses to speak French or immerse himself in French culture." No matter how you felt like Emily was an embarrassment to Americans, it looks like Alfie might be much worse.
How many episodes is it going to have?
Just like the first season, Emily in Paris Season 2 is going to have 10 30-minute episodes. Here's to hoping they don't leave us hanging by the end of the tenth episode!
When will it air?
Netflix has kept mum on the exact airing dates but they did confirm that it's going to be streaming before the end of 2021. And since we've only got three months to go, the waiting game won't be too long.
Where can you watch the first season?
You can watch the 10 episodes of Emily in Paris Season 1 on Netflix. Since each episode averages 30 minutes, it's going to be a quick binge if you're watching for the first time (or re-watching).
Check us out on Facebook, Instagram, Twitter, and YouTube, and be the first to know about the latest news and coolest trends!