Netflix's Squid Game is what everyone's talking about nowadays. We get it — it's absolutely suspenseful, what with the premise of playing classic childhood games to win billions of won, except you have to risk your life. And the cast's amazing performance just blows us all way. But for some people, only one person captured their attention (maybe except for player #067 Kang Sae-byeok played by Jung Ho-yeon). It's detective Hwang Joon-ho, who goes undercover in search of his brother. Get to know the actor behind the character: Wi Ha-joon!
watched squid game for the plot.

the plot:pic.twitter.com/bk4MHLys25

— ✩‧₊*:・ ・:*₊‧✩⁷ (@yooniekookies) September 23, 2021
He just turned 30
View this post on Instagram

The actor was born on August 5, 1991 in the Jeollanam province in South Korea. He looks much younger, doesn't he?
He's an active guy
View this post on Instagram
According to his agency's actor profile, Wi Ha-joon's hobbies include acrobatics and boxing, so we imagine he loves being active and taking care of his body.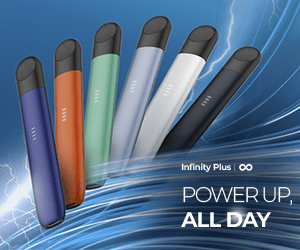 He has been acting since 2012
View this post on Instagram
Wi Ha-joon's first-ever project was a short film called 그들의 평화 (or Peace in Them) in 2012. But he became consistently active after his next project in 2015, which is the Kim Go-eun-led Coin Locker Girl, where he played a supporting role.
He shares the same agency as Son Ye-jin
View this post on Instagram
Wi Ha-joon is managed by MSTeam Entertainment, which also houses veteran actress Son Ye-jin.
He is majoring in theater and film
View this post on Instagram
Wi Ha-joon joined the Theater and Film Department of Sungkyul University, but he is currently on a leave of absence.
He's got a lot of thriller projects under his belt
View this post on Instagram
The actor rose to prominence in 2018 for his main role in Gonjiam: Haunted Asylum, a found-footage horror film based on a real-life psychiatric hospital. More recently, he played a psychopathic killer out to get a deaf woman in the 2021 film Midnight.
But he's also pretty charming in his romance roles
View this post on Instagram
For those who prefer kilig over suspense, you might recognize Wi Ha-joon as the freelance book designer Ji Seo-joon in Romance Is a Bonus Book or the popular baseball genius Ye Ji-hoon in 18 Again. He probably gave you a major case of second-lead syndrome because of how charming he is. Wi Ha-joon also played the younger brother of the female lead in Something in the Rain, which was led by Seo Ye-jin and Jung Hae-in.
You'll want to watch out for his next project too
View this post on Instagram
Before the year ends, you'll see Wi Ha-joon again in another drama. He's joining Lee Dong-wook (Goblin, Touch Your Heart) and Han Ji-eun (Lovestruck in the City and My Roommate Is A Gumiho) in the upcoming action series Bad and Crazy. Wi Ha-joon will play the crazy yet righteous K, who dreams of being a hero.
Follow us on Facebook, Twitter, Instagram, Tiktok, and Youtube for the l8est entertaining, useful, and informative lists!