8 Eye-Catching Billboards Along EDSA (For The Wrong Reasons)
By Luanne Arevalo

When you're among the many Filipinos who ply EDSA on a daily basis, the billboards that fester the road become your source of entertainment once you've gone through all the updates on your social media accounts. We have to admit: advertisers are getting more and more creative with how they try to attract the attention of their audience. Many of them are eye-catching—but some of them, sadly, for the wrong reasons.
Here are some with that may need to be brought back to the drawing board.
BELO MEDICAL GROUP
"Don't get mad. Get beautiful." You'd have to be keeping tabs on showbiz happenings to know where this ad featuring Sunshine Dizon is coming from. Otherwise, you'd end up getting a different message. And hey, shoutout to all the fierce kontrabidas who are still fab even when they're mad.
SNOW CAPS GLUTATHIONE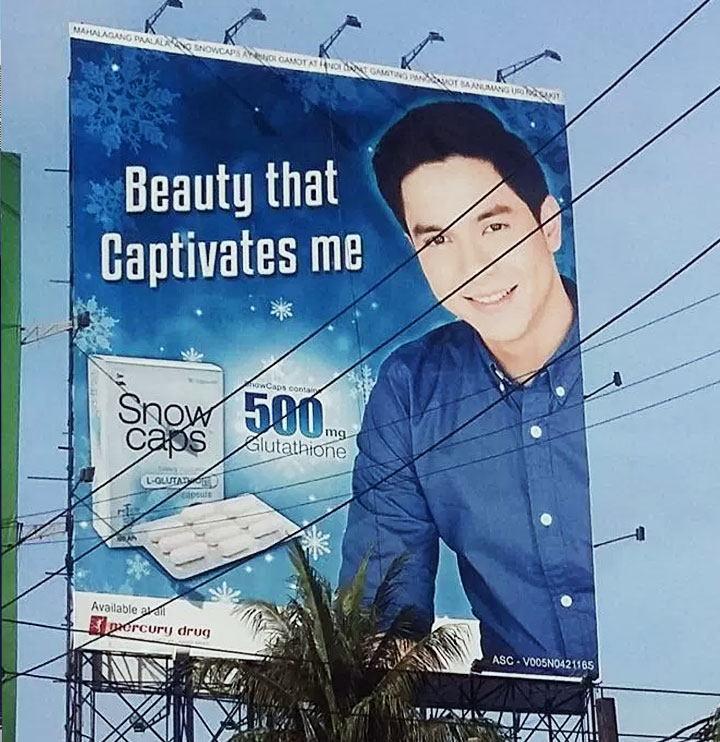 The billboard features everyone's fave bae looking so handsome that he's glowing. "Beauty that captivates me." Uhm, may we ask who the object of "beauty" is in the copy? Since there's no other person in there, are we saying Alden is beautiful? Sabagay, he IS a beautiful man…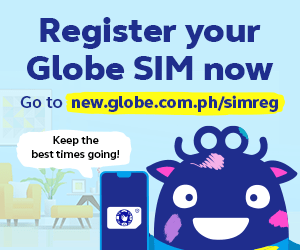 KATINKO OINTMENT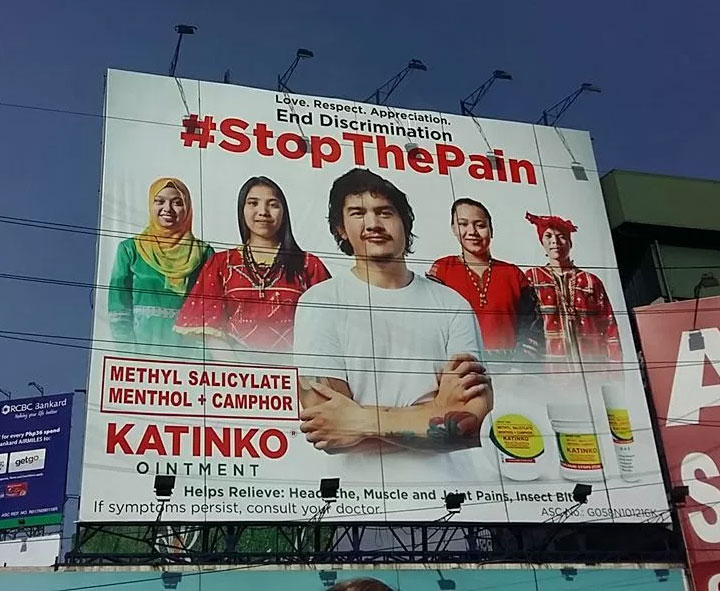 We'd love to laud the effort to promote "love, respect, and admiration," but this billboard is hella confusing man. Would we be able to stop the pain when we slather on Katinko to relieve our headaches and insect bites? And Baste Duterte is the perfect advocate, because?
#disconnect.
BENCH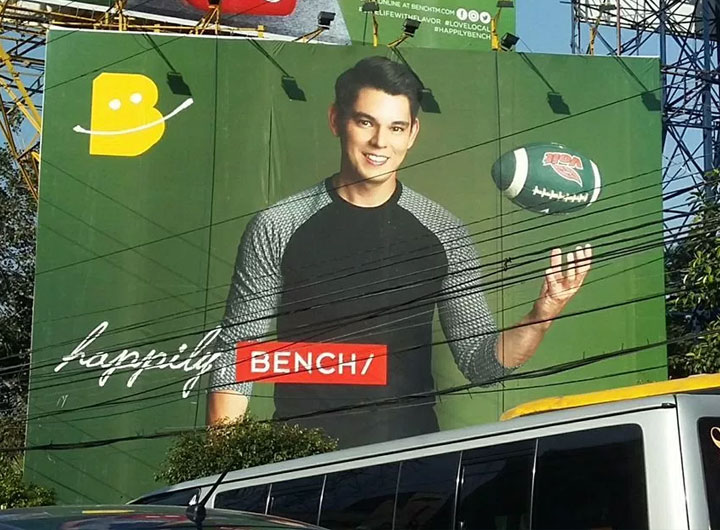 The popular brand is already bringing on the Christmas feels, but we wish they didn't slather on too much makeup on Richard Gutierrez. It's a little distracting. We mean, look at those lips…