The time has come — after two years of online classes, schools, and universities are reopening. Going out may not be the most ideal thing right now, but we can't also deny the fact that we crave that interaction with our peers. Sometimes, you just need that karamay when school gets tough! School is in full swing and if you're in the process of not only *mentally* preparing for in-person classes but also making a list of helpful items to carry, here are some essentials you might want to keep: 
Raincoat and umbrellas
While we champion our city or municipality mayors when they suspend classes on rainy days, students aren't waterproof, even when they're in senior high school and college. Classes are resuming for many during the rainy season, and it's still best to be equipped with an umbrella (that will not flip over when there's strong wind) or a raincoat if you don't want to be completely drenched. 
Reusable tumbler
Because in this house, we want to stay hydrated and don't promote the use of plastic bottles! You don't even have to get the usual colorful insulated tumblers, but it can also help you cut out costs on your coffee fix if you just prepare your own at home. If you already have one, what's your favorite brand?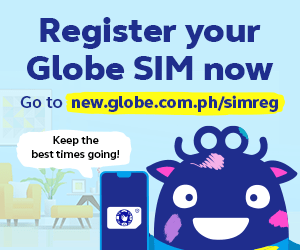 Location-tracking apps
If you're someone who commutes, location-tracking apps are a must. These times are more anxiety-inducing due to the increased abductions and the like, and you just want your loved ones to feel at ease when you're out and about. There are plenty you can try — some are even already installed on your device, like the Find My app if you're an iOS user. Mobile apps like Life360 also inform individuals in your Circle about your battery percentage! 
Self-defense
essentials
While we're on safety, it's also better to equip yourself with self-defense items when you have the extra budget for it. From pepper sprays to whistles and alarms, there are plenty of items you can buy online. If you don't have the extra budget, it's also ideal to learn basic self-defense techniques or learn about everyday items you can use to defend yourself with, like keys and pens. 
Extra face masks and a hygiene kit
Let's not forget the fact that day-to-day life may have returned to "normal" but the pandemic still hasn't ended. Your institution may already have a list of health and safety protocols to keep all students safe, but it's always better to be ready. Place a hygiene kit inside your school bag containing essentials: alcohol, face masks, hand washing soap, wet wipes, and the like. A friend might also need them just in case! 
Comfortable clothing
Eto na ang mga estetik! Gone are the days when it's totally okay to attend class in your most ragged and bacon-ed clothing. If your school doesn't require you to wear uniforms, remember that you don't have to spend thousands on new clothing. There are always your parents' and older siblings' closets to raid, or a nearby ukay-ukay that will help you save on funds and purchase sustainably. Also carry a comfy jacket, especially if you're staying in your library or at a new cafe near school! 
Snacks
Some professors may allow you to eat in class (remember when you would sneak rice meals with the barkada before?), but in case you don't have extra time in between classes, you can probably do away with snacks. Chocolates, fruits, nuts, and biscuits are easy-to-carry items to keep in your bag and will give you a boost of energy when you need a pick-me-up. Plus, in case the class crushie gets peckish, you're already equipped! 
Power bank and chargers
Unlike when you're home where there are plenty of extension cords and power outlets, you don't have easy access to these when you're outside. You're likely to charge your devices before going out anyway, but it's better to carry extras, especially when you're going to commute and will probably be stuck for hours due to traffic. It's for safety reasons as well – always update your loved ones! 
P.S. Did you know that there are power banks that also come with a small fan? Another cool thing to keep in your bag, especially for commuters! 
Getting that degree and passing all your subjects may not be the easiest thing to do in the world, but remember this: you survived two years of remote learning *during a pandemic* and that alone is A-M-A-Z-I-N-G. You can pretty much conquer anything now. Best of luck this school year! 
Follow us on Facebook, Twitter, Instagram, Tiktok, and Youtube for the l8est entertaining, useful, and informative lists!