Pinoys will never get bored. We're too ingenious and funny for that to happen. Case in point, there's a newly created satirical Facebook page that has us laughing while scrolling through our timelines. International State College of the Philippines (ISCP) is everything you'd want to avoid in a university if it were real. Their professors are hilariously questionable and their courses even more so. Even their university hymn — an orchestral version of Anees' "Sun and Moon" — will crack you up. Here are just some of the best marriage of memes and college courses you'll find on the satire page.
BA in Mass Communication
Fancy majoring in Community Information Gathering and Relaying Systems? Chismosa for short. No wonder some people think education is chismis.
Open the Schools: Ella Cruz Draws Internet's Ire After Controversial Remark Likening History to Gossip
Open the Schools: Ella Cruz Draws Internet's Ire After Controversial Remark Likening History to Gossip
Alex Alvarez | Jul 04, 2022
BA in Graphic Design
If you want to learn GMA Network levels of graphic designing, enroll in ISCP's course. They offer a major in 3D Graphics which, judging by the photo, probably means pasting a human's face on a poorly animated snake and calling it a day. Students' year-end projects must look like nightmare fuel.
8 Cringe and Facepalm-Worthy Moments From Philippine Teleseryes
8 Cringe and Facepalm-Worthy Moments From Philippine Teleseryes
Kyzia Maramara | Jul 15, 2022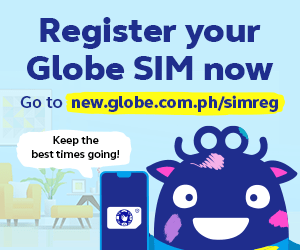 BS in Advanced Thinking

Remember this guy as the forefather of the "Advanced ako mag-isip" memes? He did partake to the world a nugget of wisdom: the land area of Antipolo is good for farming marijuana. That's enough for a profitable lesson in the art of Advance Thinking, right?
BS in Criminology
Those who feel like it's their purpose in life to defend the weak and bring criminals to justice will learn a thing or two from Georgia Ferrer, the wielder of Nerf guns and expert in close-quarter combat.
BS in Architecture
ISCP offers online classes for their BS in Architecture course. You'll learn world-building through Minecraft while the school gathers enough budget for Autodesk.
BA in Psychology (Major in Gaslighting)
Uhh, we know a few people who majored in Gaslighting without finishing a BA in Psychology. And if that's not your cup of tea, ISCP is also offering a BA in Reverse Psychology.
Major in Guilt Tripping?
BS in Physics
Now that's the kind of physics you won't ever get bored with. Amirite?
Meet the faculty members
ISCP's courses are astounding and so are its faculty members. It's in the process of introducing its professors but we've met a few of them already. Who's their history professor, you ask?
It's none other than Prof. Ella Cruz from the College of Philippine History. Maybe she can prove a few things while she's there.
And if you're taking up a pre-medicine course, say hi to the new dean of the College of Medicine, Dr. Farrah Agustin-Bunch.
You might remember Dr. Farrah as a natural medicine enthusiast who used to prescribe garlic for cancer. In 2020, she had a disagreement with content creator Doc Adam Smith which ended in her filing a lawsuit against him. Yikes. In any case, glad to see she's on board ISCP.

There's also the Dean of the College of Fine Arts, Prof. Richard Gomez. Pretty self-explanatory, this one.
ISCP has racked thousands of likes on each post proving that it doesn't take much to make Pinoys laugh. You can follow them on Facebook for more satirical content.
Check us out on Facebook, Instagram, Twitter, and YouTube, and be the first to know about the latest news and coolest trends!