On Wednesday, YouTuber Doc Adam informed his million subscribers that he might quit YouTube. His latest vlog update talked about how, in the span of two months, he has received four letters from lawyers with the most recent one coming from Dr. Farrah Agustin-Bunch who is suing him for a large sum of money. What exactly happened?
Who is Doc Adam?
Doctor Adam Smith is a doctor from England who has made it his mission to provide free healthcare information, tips, and advice to Filipinos through vlogs. He used to visit the Philippines for medical missions and noticed that not many Filipinos have access to proper health education (surprise, surprise). His YouTube channel, Doc Adam, has 1.21 million subscribers benefitting from his more than 10 years of experience as a medical practitioner. He is currently residing in Australia, where he has a clinic.
Who is Dr. Farrah Bunch?
Dr. Farrah Augustin-Bunch
believes in the power of natural medicine to cure all illnesses, from the simple cough and cold to the complicated ones, especially cancer. She used to have a clinic in Tarlac where patients (many of them cancer patients) would stream in for a consultation and purchase her products. In 2018, the Food and Drug Administration (FDA)
forced the clinic to close
after it was revealed that the products were unregistered.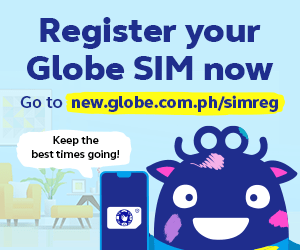 Is Doc Adam *really* planning on quitting YouTube?
It came as a surprise to his millions of followers when Doc Adam uploaded a vlog entitled "Goodbye YouTube." In it, the doctor explained that last week a lawyer came to his clinic in Australia and handed him a letter saying Dr. Farrah is suing him for defamation. Dr. Farrah wanted Doc Adam to pay her $100,000 USD for damages and has even threatened to report him to the Australian Medical Board.
"Seeing all that hard work I've put into my YouTube and my business getting damaged… Gusto kong sumuko," he said. "It's getting too much. I'm just trying to help."
But Doc Adam said that he would fight this, saying, "I know if I quit, mananalo ang mga taong ito."
Where is her anger coming from?
Last Sept. 12, Doc Adam uploaded a video entitled "The Worst 'DOCTOR' advice in the Philippines" which was all about Dr. Farrah. In the video, he reacts to her natural medicine advice and expensive self-evaluated products. According to her, garlic can cure cancer and a simple cabbage compress can help treat anything swollen in your body — even a sprain.
Doc Adam further questioned her Facebook About page, which said that she was trained at Harvard University. When Doc Adam tried to verify this, he couldn't find her name on the list of alumni, and found out that she had only completed a five-hour course online. Funnily enough, as of this writing, Dr. Farrah has deleted "Harvard University" from her page.
Dr. Farrah's belief in natural medicine
Dr. Farrah is famous for "The Dr. Farrah Method," a treatment that focuses on eliminating toxins in the body through alternative medicine. She works closely with her patients and recommends that they take products her team manufactures themselves. These are surprisingly pricey but come with the assurance that a patient's cancer or other health problems will be cured over time.
It's no secret that doctors of conventional medicine aren't fond of Dr. Farrah and many have called her a quack doctor. "I have made many enemies in Big Pharma and many Doctors in Big Medicine because I cannot be controlled by them and openly criticize 'conventional' medicine," she wrote in a blog post. Despite this, she has a following of 3.7 million on Facebook and has lots of glowing testimonials from previous patients.
A Facebook group for Dr. Farrah stories

Toward the end of Doc Adam's "Goodbye YouTube" vlog, he mentioned that his friend made a Facebook page where anyone can share their experience with Dr. Farrah. In just one day, Dr. Farrah Agustin-Bunch Experiences and Stories Facebook group has grown to 5.5k members.

It only takes a quick scroll to find a number of articles, memes, and horror stories about loved ones passing away after seeking help and treatment from Dr. Farrah's clinic. But many members of the group are also defending the doctor and claiming her products have helped them get better.
This isn't the first time Doc Adam has provoked the ire of others
Doc Adam is a man with a simple goal: correcting wrong health information given by other people. His belief that incorrect information is dangerous has led him to openly call out other content creators, "doctors," and even entrepreneurs who sell health products. Obviously, this did not sit well with many. Other than the people he mentioned in the video above, he has also received criticism from Glutalipo CEO Leo Ortiz after he released a video connecting Lloyd Cadena's passing to Ortiz's products.
Netizens stand behind Doc Adam
I hope those gluta and FAKE products drop in sales.

Dumbest news I've heard today. A doctor being sued for defamation just because he's educating the Filipino people when it comes to incorrect health practices.

I hope Doc Adam wins with a counter law suit and gets compensated pic.twitter.com/NeNsV4yiul

— GLOCO🎣🎮 (@GLOCOgaming) October 14, 2020
Many took to social media to express their frustration about the possibility of Doc Adam leaving YouTube. "Standing for the truth is very hard to do nowadays in an era of expert-shaming and fake news proliferation," one tweet even said.
All the love and support Doc Adam received proves how Filipinos appreciate him and his hard work. How could you not? The man even studied Tagalog to better understand Filipinos and to better give them medical advice.
Sorry pero #ProtectDocAdam ako💛✌️ Marami kasi akong natututunan sa kanya, yun lang po bye.👋

— Anne Clutz (@anneclutz) October 14, 2020
Standing for the truth is very hard to do nowadays in an era of expert-shaming and fake news proliferation. I salute and support @docadamsmith for his continued crusade to battle health misinformation in our country. #ProtectDocAdam

— Carlo Trinidad, MD (@hellokidneyMD) October 15, 2020
so apparently, leo ortiz [ceo of glutalipo] are teaming with farrah bunch & tara bunch to take legal actions against doc adam for criticizing their false medical practices.

not farrah bunch, w/ $49 online course, attacking someone with a medical degree. girl, sit down. 👀 pic.twitter.com/wy89yFLz5Y

— Yuan Gonzales (@yuangonzaIes) October 14, 2020
Doc Adam ends his vlog post by saying that he's ready for anything Leo Ortiz and Dr. Farrah are about to throw at him. "I will fight for correct information because I think people in the Philippines deserve correct information. And they deserve the truth," he said.
Doc Adam has also posted on Twitter to express his gratitude for everyone's lovely comments. As of writing, Dr. Farrah has not yet responded to the vlog.
What do you think of this Doc Adam vs. Dr. Farrah issue?