It hasn't been a month since satire "institution" International State College of the Philippines (ISCP) broke the internet for their hilarious fictional courses. But Pinoys who found their early content funny are now turning their backs on the whole thing after finding out ISCP is apolitical.
ISCP is apolitical
Hindi talaga satire yang ISCP na yan, Isekai table top rpg yan. pic.twitter.com/zySyty9NQL

— #BongBongKulong (@missingcodec) August 26, 2022
In a now-deleted Facebook post, ISCP founder Niño Ged admitted he "wanted to maintain the apolitical stance of the school."
"We obviously have different political beliefs, however, I give equal opportunity for each belief," he wrote on Facebook.
This statement didn't sit well with Pinoys. Many believe that being apolitical in this day and age isn't an option — it's a privilege that not everyone has.
ISCP draws the ire of the Internet
🤷🏻‍♀️🤷🏻‍♀️🤷🏻‍♀️ pic.twitter.com/SgPN5IOtlk

— sexbomb lex (@f4ggotism) August 26, 2022
Pinoys quickly caught wind of the statement and passed screenshots around. ISCP slowly went from being one of the funniest pages online to being the catalyst to its own downfall. What's wrong with being apolitical, you ask?
ISCP founder is apolitical and he's trying to push a neutral stand even on ISCP grounds. So I dropped out and stand against a school that does not have a specific apathy toward a political side. Apoliticism gives not the oppressed fairness, but only enables the oppressor.@

— Memo (@thematalinghaga) August 26, 2022
"Apoliticism gives not the oppressed fairness, but only enables the oppressor," said one netizen on Twitter. They even went so far as to say they "dropped out" of the fictional college.
Me when
ISCP falling apart cause of its founder being apolitical. pic.twitter.com/7M2BTj9w0R

— Edrian (@markedrianremo1) August 27, 2022
Some just found the whole thing amusing. 
ISCP has the guts to use the current political situation here in the country to gain fame. on the other hand, the founder of ISCP itself claims that he as well as the community is apolitical. When will their stupidity and hypocrisy end? #ISCP #ISCPServer #iscpanian

— FM Quezon #RejectMarcosDuterte (@QuezonFm) August 26, 2022
Pinoys know how to have fun but they also know when to be serious.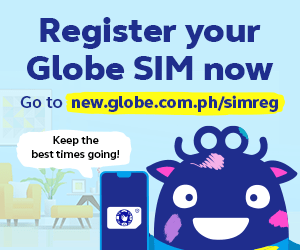 ISCP apologizes
After trending online for its founder's statement, ISCP tried to do damage control and issued a statement of apology.
"I stand corrected, and, most of all, I deeply apologize for my previous "apolitical" stance posted (and now deleted) on my personal page and solely accept any backlash and criticisms that have occurred because of that purported insensitivity," said the statement written by Ged himself.
He explained that ISCP's existence is actually political since it sprung from the current educational system crisis in the Philippines.
"The International State College of the Philippines will always side with the Filipino youth and masses in calling for a better, inclusive, and progressive educational system that is genuinely scientific and advocating for better governance that is pro-people and not corrupt in nature. Again, I apologize. We will do better," said Ged.
ISCP is temporarily closing enrollment
After the backlash, the official Facebook page of the fake college announced a sudden "academic break." Enrollment is temporarily closed, which we guess could be satire speak for laying low for a while.
Will they be "opening doors" soon? Only time will tell.
Check us out on Facebook, Instagram, Twitter, TikTok, and YouTube, to be the first to know about the latest news and coolest trends!