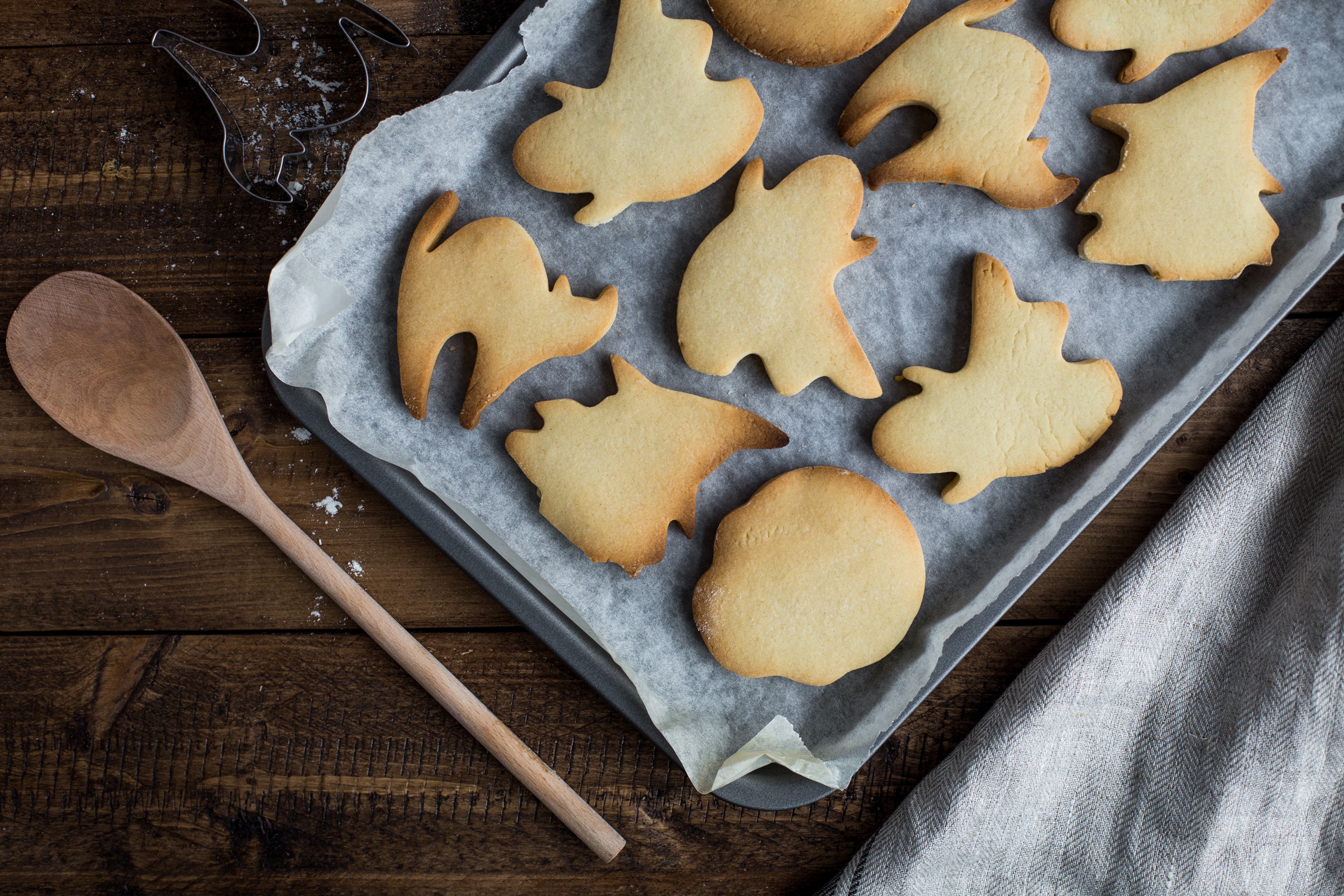 .
Fall-Themed Desserts Around The Metro
By Therese Aseoche

We may not have an autumn season in the Philippines, but that shouldn't stop us from feeling like basking in the cool breeze and feel giddy about the change in season. To some, it's cuddling up with comforters and a cup of hot chocolate. To others, it's indulging in pumpkin-, apple-, citrus-, or caramel-flavored food that are associated with the season. Here are must-eat desserts around the Metro to make you feel warm and toasty.
8. Scout's Honor: Cranberry Dark Chocolate Monster Cookie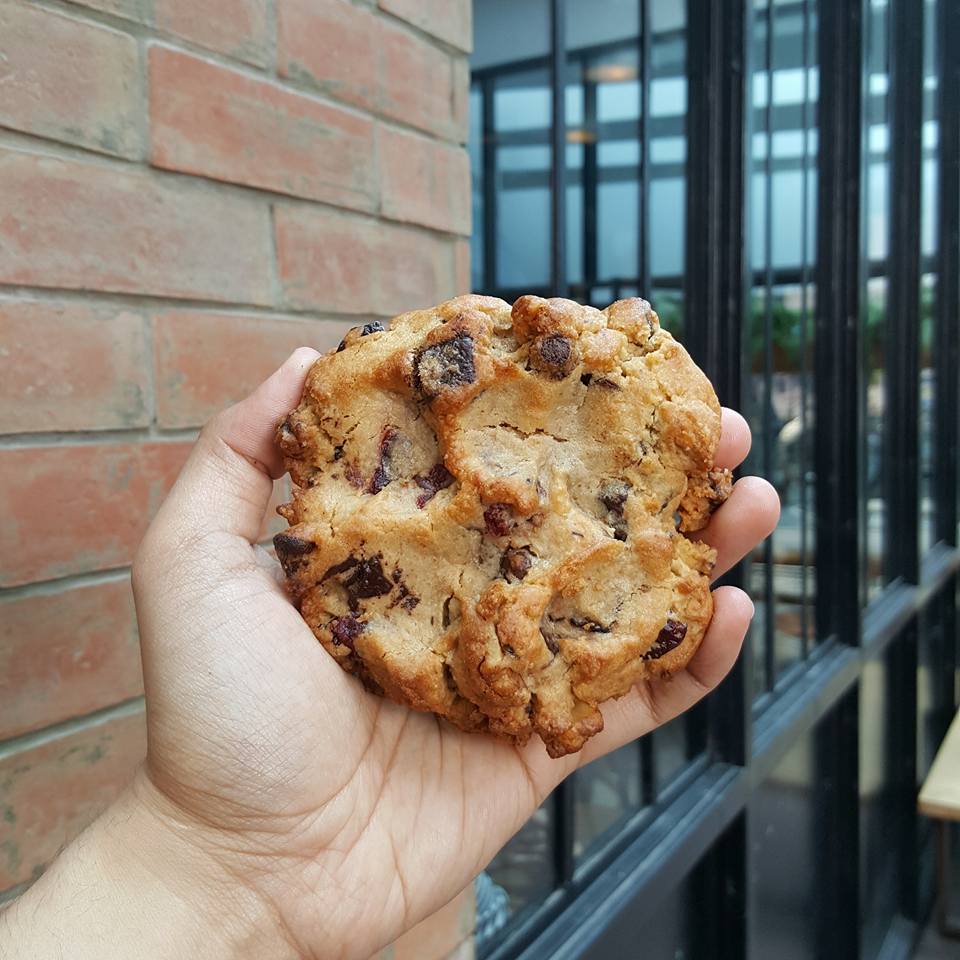 Hole in the Wall, 4F, Century City Mall, Kalayaan Avenue, Poblacion, Makati City
(02) 887 2698 | Open Sun to Thurs from 11a.m. to 10p.m., Fri to Sat from 11a.m. to 12:30a.m.
Facebook
Php 150
There are no turkeys in sight, but you can still enjoy the flavors of Thanksgiving with this gigantic Cranberry Dark Chocolate cookie.
7. Voila Jars: Red Velvet Vanilla Fudge 3-Step Jar Cake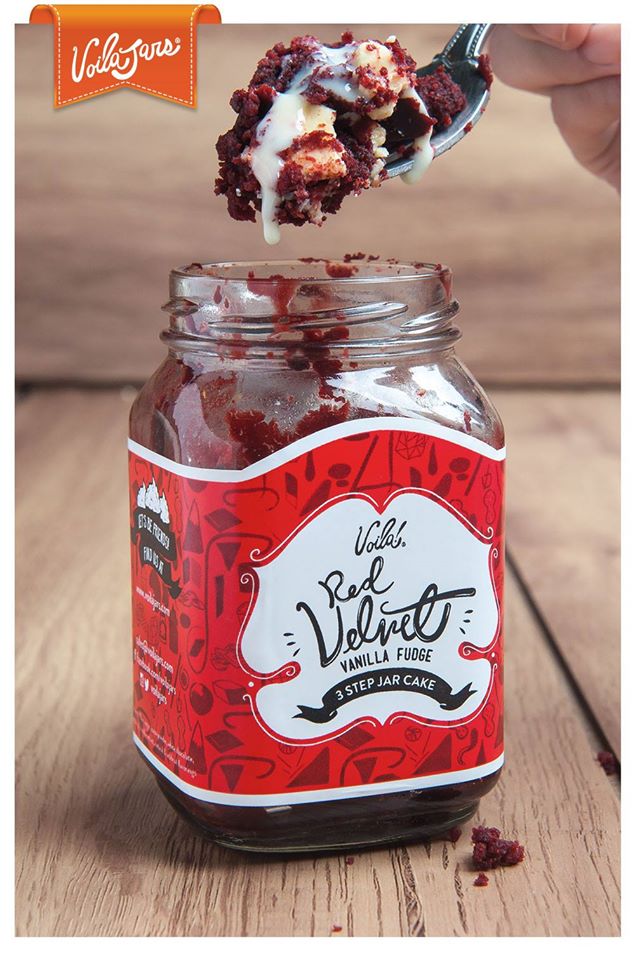 (02) 586 9472, 0927 028 5474 | Facebook | Php 150
Indulge in the comforting flavors of red velvet with VoilaJars' Red Velvet Vanilla Fudge Cake that you can make yourself in 3 easy steps. It's rich, luscious, and simply divine on the taste buds! It'll make you look forward to the holidays.
6. Pastry Armoire: Salted Caramel Sticky Buns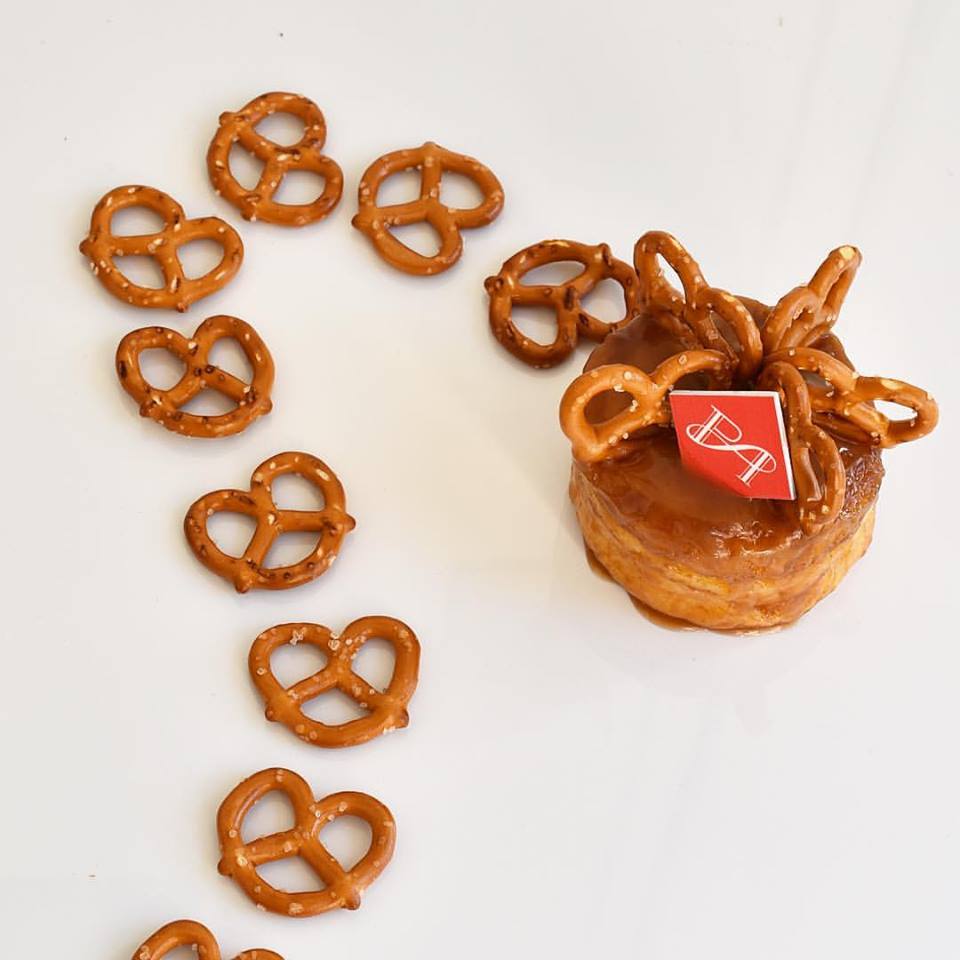 2F, 7 Ivory Building, El Grande Corner Florence Street, BF Homes, Parañaque City
(02) 3309291, 0947 865 8634| Open Tues to Sun from 11a.m. to 8p.m.
Facebook
Php 85
Salted caramel is just one of the fantastic flavors of fall. It tastes mildly salty and just a little bit sweet, and goes well on almost anything including sticky buns. Pastry Armoire offers these soft, buttery rolls drenched in rich, sticky syrup and topped with salted pretzels that you can eat for breakfast, or dessert!
5. Pufft Marshmallows: S'mores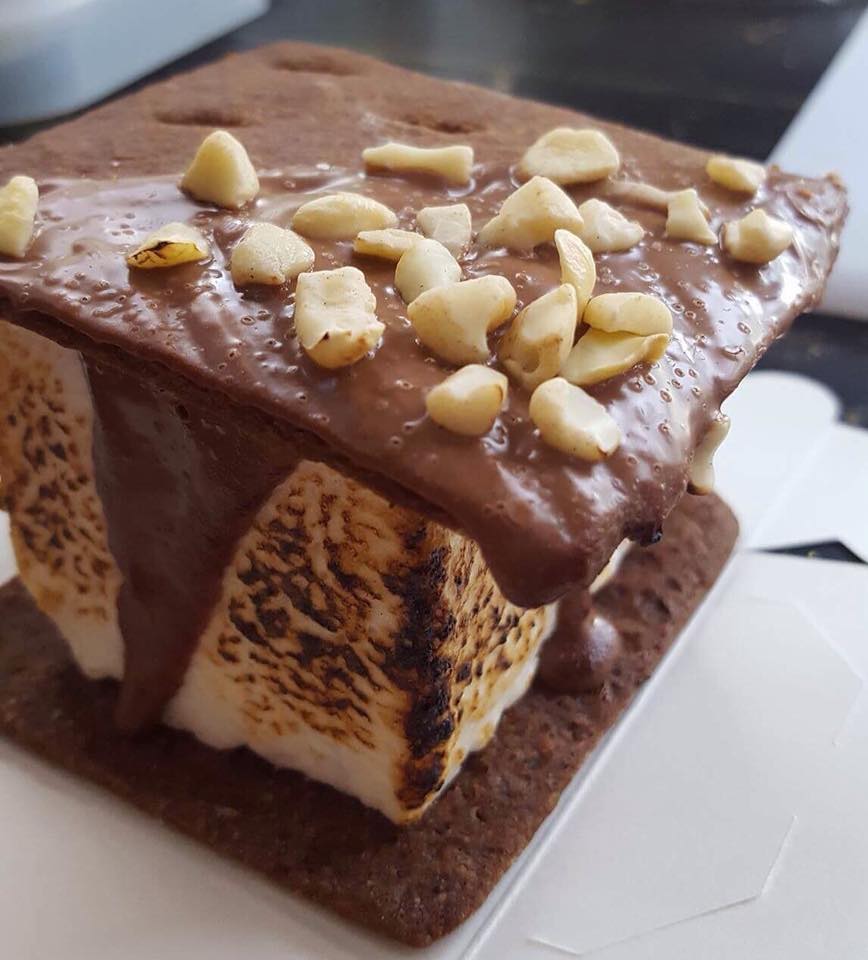 2F, Mega Fashion Hall, SM Megamall, EDSA cor. Julia Vargas Ave., Ortigas Center, Mandaluyong City 0916 400 9764 | Open Sun to Thurs from 10a.m. to 9p.m., Fri to Sat from 10a.m. to 10p.m.
Facebook
Php 60 (untoasted), Php 80 (toasted)
You can pretend to be around a campfire with this huge toasted s'more. It's sweet, soft, and gooey; just like how s'mores should be.
4. Wicked by Cravings: S'mores Bark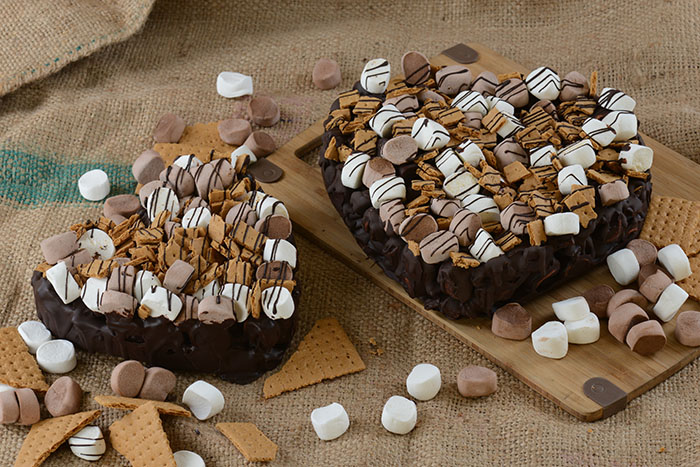 5F, East Wing, Shangri-La Plaza Mall, Ortigas, Mandaluyong City | (02) 6540614
Open Mon to Thurs from 11a.m. to 9p.m., Fri to Sat from 11a.m. to 10p.m., Sun from 10a.m. to 9p.m.
Facebook
Php 170/200g
If you like your s'mores less gooey and more chocolaty, Wicked's famous S'mores Bark is where you should sink your teeth into. It's a sweet treat that will make you yearn for a trip up the mountains.
3. PRESS Café: PRESS Pumpkin Cake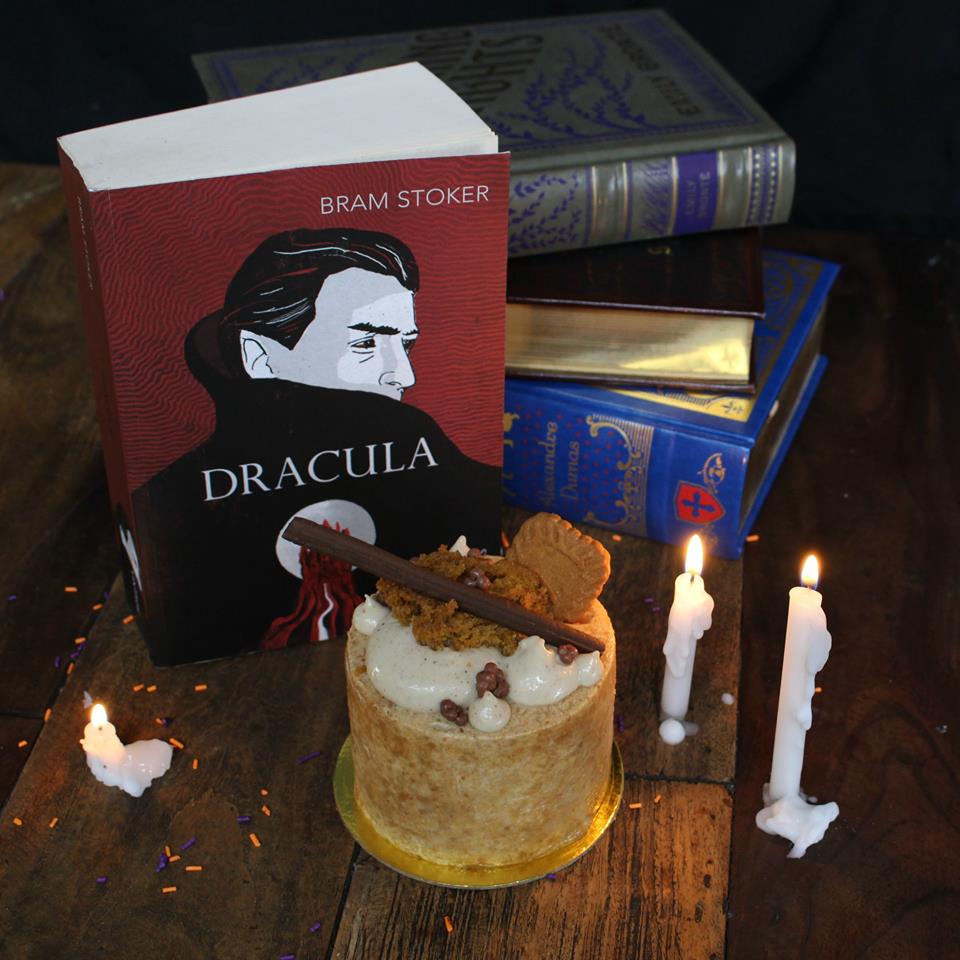 2F, Promenade, Greenhills, San Juan City
0917 427 0129 | Open Sun to Thurs from 10a.m. to 10p.m., Fri to Sat from 10a.m. to 11p.m.
Facebook
Php 200
Halloween may be over, but we would still love to get our pumpkin fix. This limited time offering by PRESS Café doesn't hold back on the pumpkin flavor. It's creamy and delicious, and great eaten with a cup of hot cocoa. Hurry and get it while it's still available!
2. Exile on Main St.: Chuck Berry Apple Pie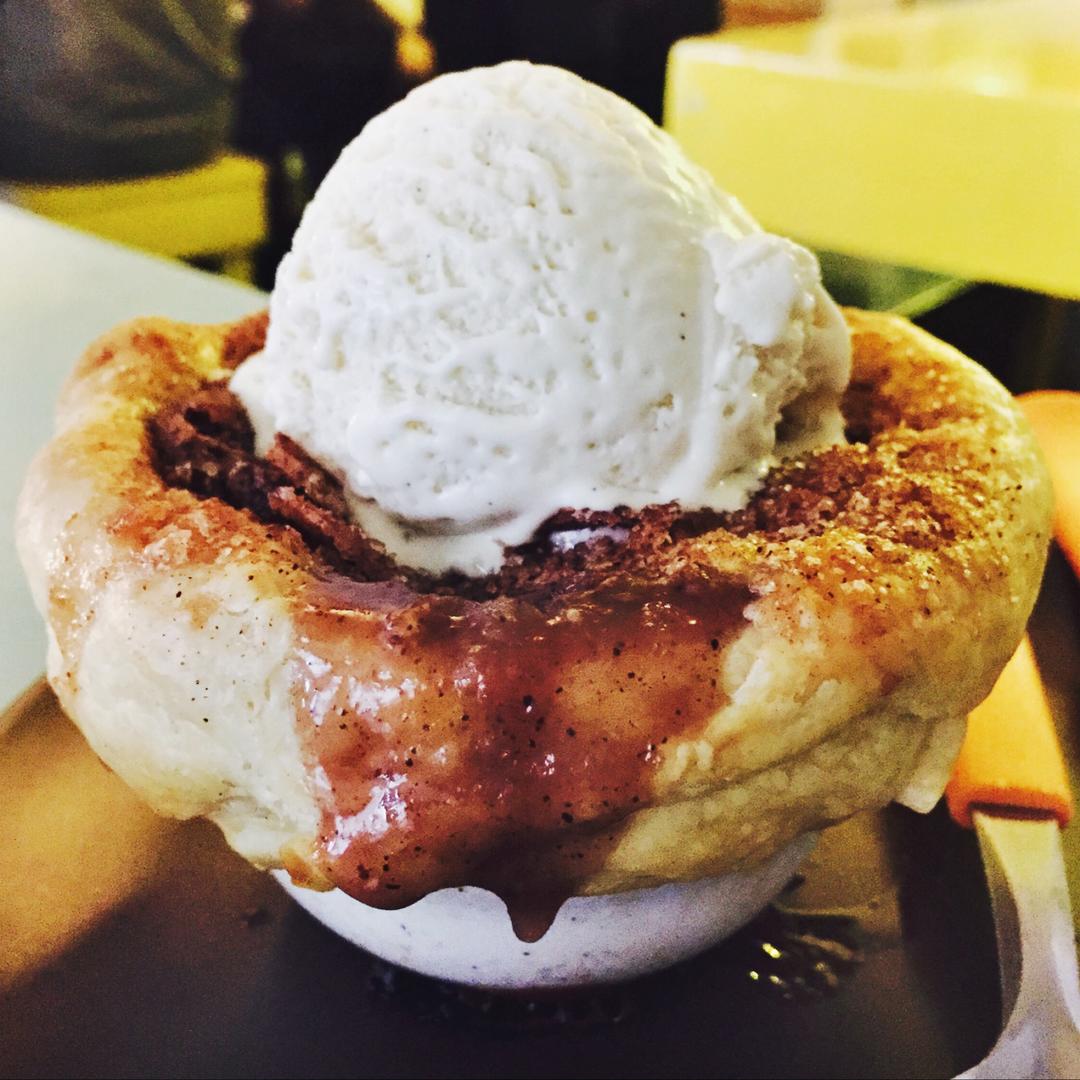 Unit 2, 2428 Leon Guinto Street, Malate, Manila | 0917 872 0767
Open Mon to Sat from 10a.m. to 11p.m.
299 Katipunan Avenue, Loyola Heights, Quezon City | (02) 962 1843, 0906 255 5670
Open Mon to Sat from 11a.m. to 11p.m.
Php 95 | Facebook
What's a holiday season without apple pie? At Exile on Main St., they make the Vanilla Custard Cream ice cream from scratch that pairs well with the classic pie filling of Granny Smith apples, lemon, and cinnamon. Don't be satisfied with just one scoop of ice cream though; this is one dessert you shouldn't feel guilty about indulging.
1. The Bad Apple: Apple Pie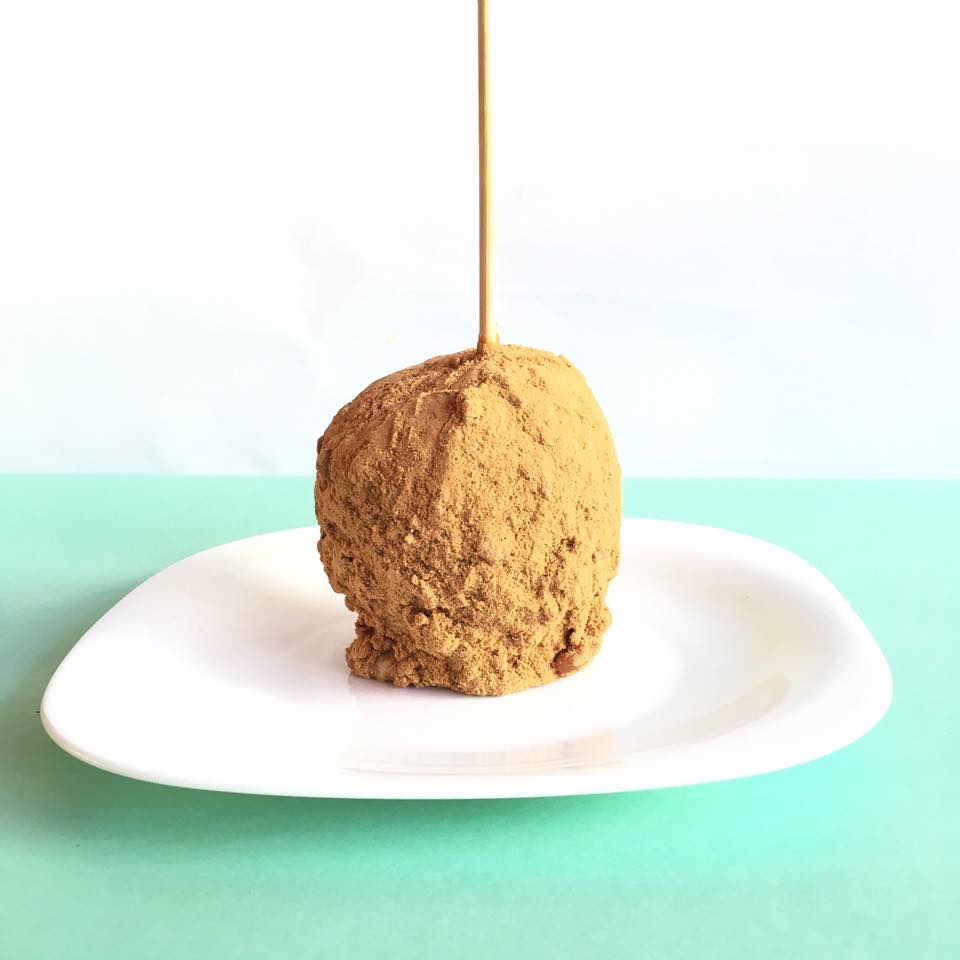 Pioneer St. Market, Pioneer cor. Reliance St., Mandaluyong City | Open Tues to Sun from 10a.m. to 9p.m.
Salcedo Saturday Market, Jaime C. Velasquez Park, Salcedo Village, Makati City | Open Sat from 7a.m. to 2p.m.
Legazpi Sunday Market, Herrera St. cor Legazpi and Salcedo V.A. Rufino St, Makati City | Open Sun from 7a.m. to 2p.m.
0915 293 2288 | Php 150 | Facebook
There's apple pie, and then there's apple pie. The Bad Apple's best-selling Apple Pie made with Granny Smith apples drizzled with caramel and coated with crushed graham crackers is one delicious dessert we guarantee you won't get enough of.
Which of these desserts are you craving for right now? Tell us below!