5. Power Bank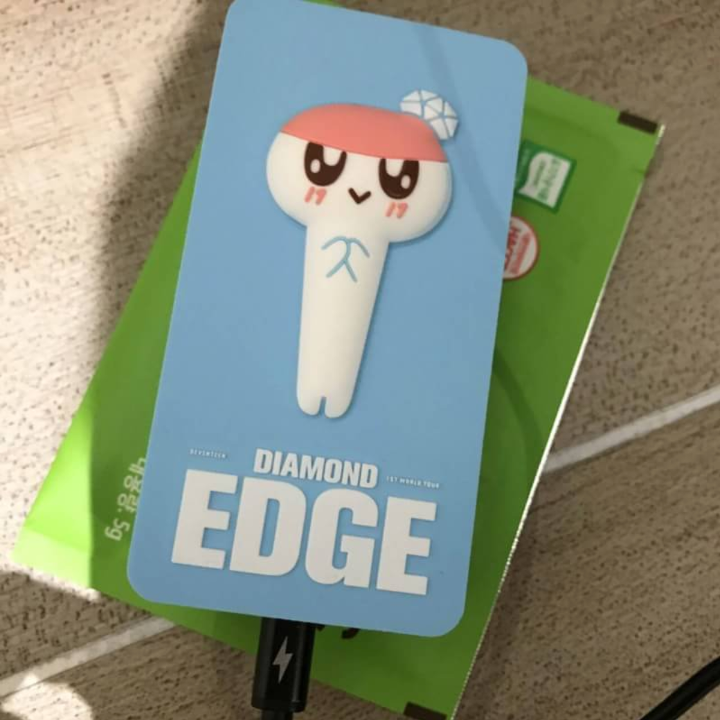 Don't let your phone die before the show even starts! Pack a fully-charged power bank in your concert bag, so you can juice up your phone's battery whenever needed.
6. Fan Chant Guide/Fan Project Kit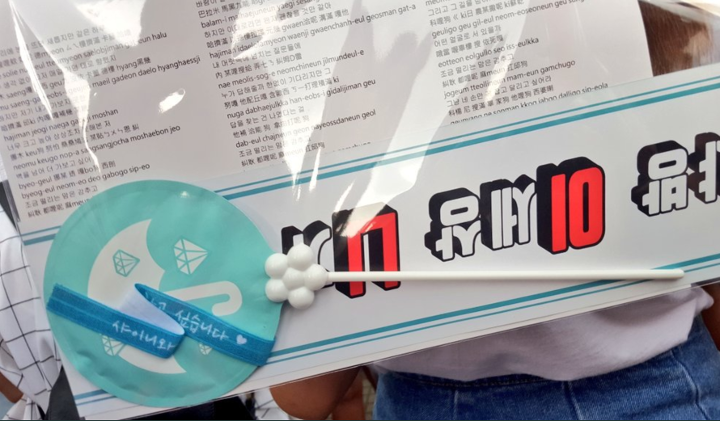 Taking part in fan chants and fan projects is fun, but it can also get confusing!
Since fan chants are often in Korean, keeping up with everybody can be quite a challenge if you don't speak the language. To make things a bit easier for you, practice at home and bring a small cheat sheet of the fan chants or save them on your phone.
As for fan projects… kits are often distributed while you're queueing or entering the venue, but some organizers opt to have the kits prepared on your seats. To find out how it will go for the concert you're attending, check the plans of local fansites on their SNS pages and read their instructions thoroughly.
7. Slogan/Banner
Want to get noticed by your bias? Perhaps, shoot him a super short message like "사랑해요?" A banner or slogan can help you! Either you buy it from a fansite or do it yourself, holding up a slogan or banner increases the odds of you catching the attention of your bias. Bringing one is also a good excuse to let everyone know who your favorite member is.
Before attending the concert, though, you might want to check the size allowed by the organizers. Usually, the permitted size of a banner is 8.5×11 inches (maximum), which is about as big as a standard letter-sized copy paper.
8. Light Stick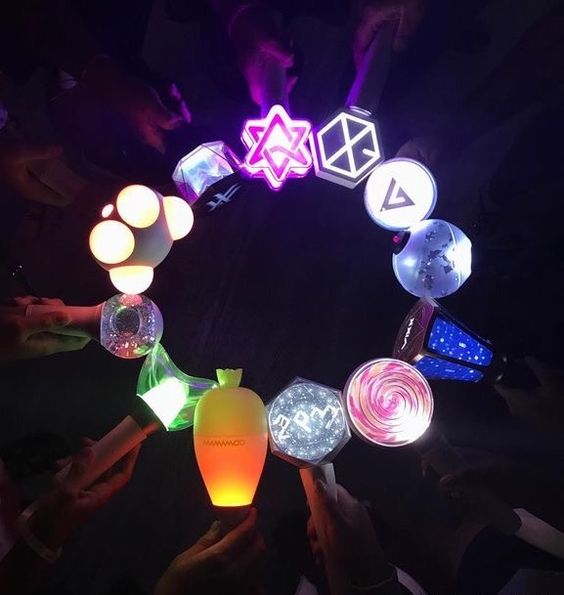 K-Pop concerts feature what fans like to call "oceans" a.k.a. the jaw-dropping luminous ocean created by light sticks that come in the group's official fandom color. A K-Pop group's ocean is also representative of the fandom's identity.
If you don't have your group's light stick yet, you can purchase one at the official merch stall on concert day (beware of knock-offs being sold near the venue!), but it can be quite costly. This is when the creativity of fans gets tested. If the fandom color is easy to replicate, say silver, fans who can't afford a light stick settle with their mobile phone's torch. But some would go as far as wrapping their phone-torches or penlights with colored plastic or tissue paper.
At the end of the day, everyone's goal is to create the brightest, most stunning ocean to express gratitude to their favorite group.
What are your essentials? Tell us below!