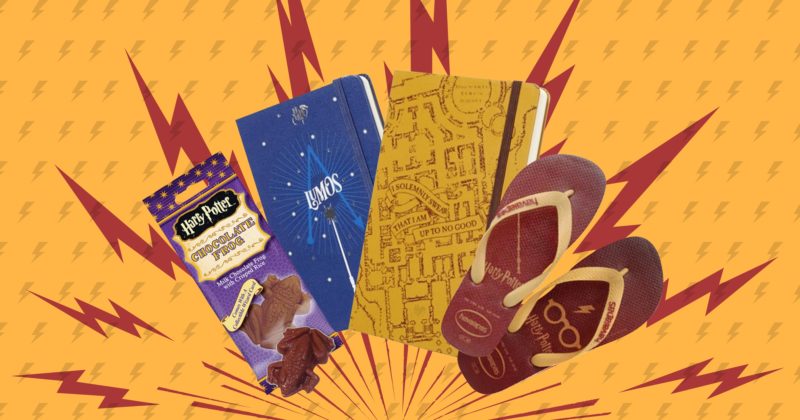 Get your galleons ready, for we have rounded up some of the best Harry Potter finds we spotted in the metro! Whether they're for loved ones or for yourself, these magical gift ideas are guaranteed to make any Potterhead beam with joy and excitement this Christmas:
Moleskine 2019 Planner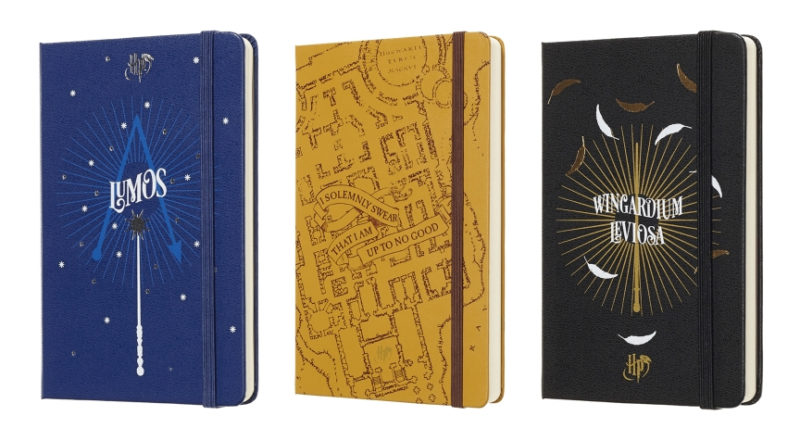 Sure, Potterheads are up to no good every year, but they still do have to things to plan before they can say "mischief managed!" Moleskine's latest line of Harry Potter-themed planners has been released, with new enchanting designs to choose from. Each planner also comes with a free poster.
Spend your Galleons at: Noteworthy Greenbelt 5
Havaianas Flip Flops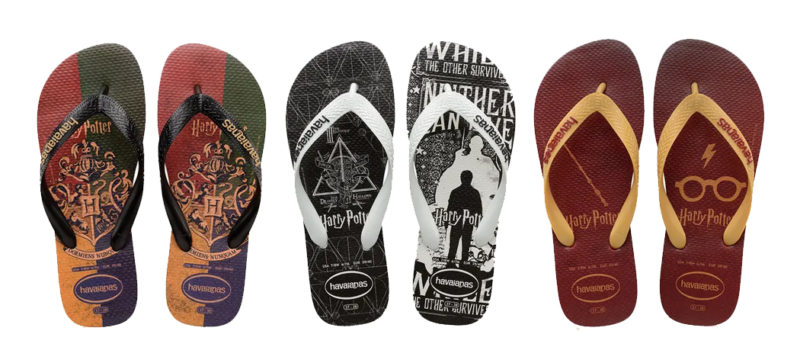 Yes, the Brazilian rubber slipper giant has finally tied up with the Wizarding World for their most spellbinding collection yet! With styles available for children and adults, these flip flops will add a bit of magic to the step of Potterheads of all ages.
Spend your Galleons at: Havaianas
Gold Wizard Mirror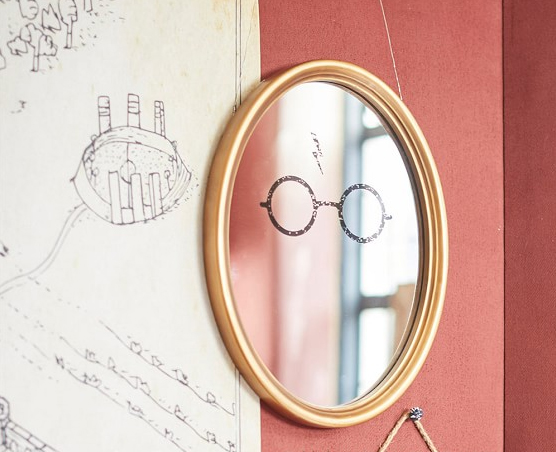 Featuring Harry's signature round spectacles and lightning bolt-shaped scar, this mirror may not show what one's heart truly desires, but at least, it will help you keep your look in check before you apparate to school, or work, or wherever it is you have to be!
Spend your Galleons at: Pottery Barn Central Square Bonifacio High Street
Wizarding World Sweets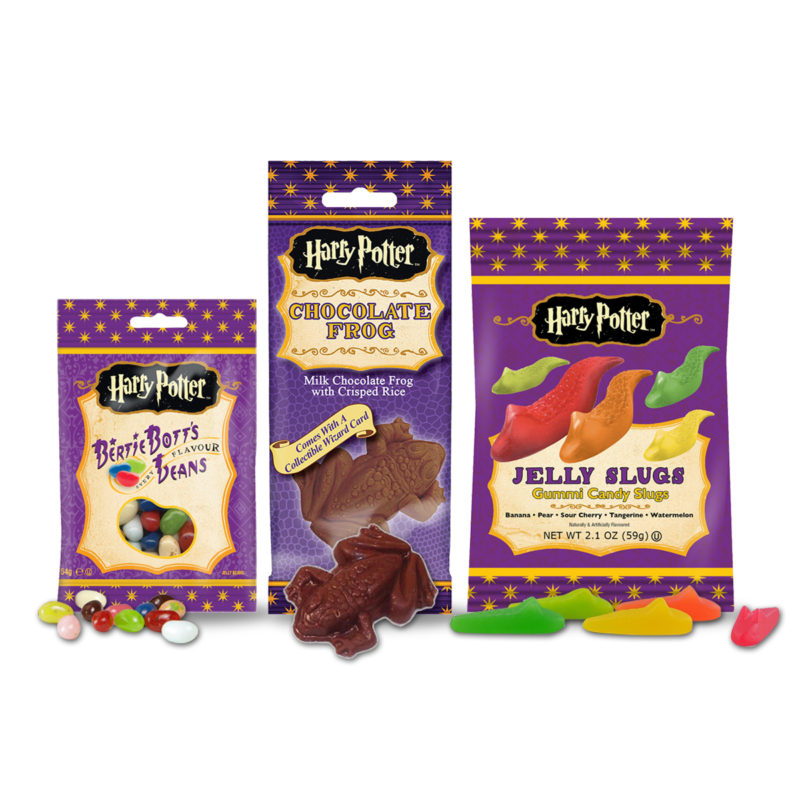 If you can't take a sweet-toothed Potterhead to Honeydukes, then gift them with wickedly sweet treats from the wizarding world's most famous confectionery shop! Twist their taste buds with Bertie Bott's Every Flavour Beans; make them guess whose great wizard's card they'd get with their Chocolate Frog (don't worry, it won't jump in the muggle world!); and let them gobble down a packet of chewy Jelly Slugs!
Spend your Galleons at: Candy Corner
Hardcover Ruled Journals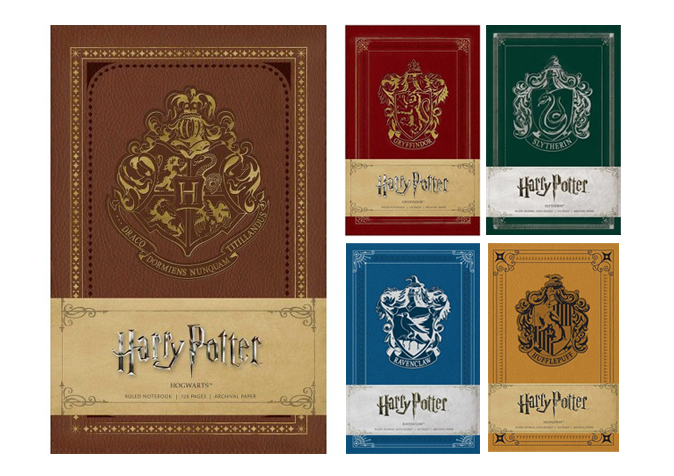 Okay, this journal is not cursed, so you need not worry about waking up (or dying) in a basilisk-guarded chamber once you start writing in it. Though ~perfectly normal~, it bears the Hogwarts crest or your choice of house seal on the cover, making it a definite must-have for any Potterhead, who wishes to chronicle their adventures in the coming year.
Spend your Galleons at: Fully Booked Bonifacio High Street
Quidditch Pillow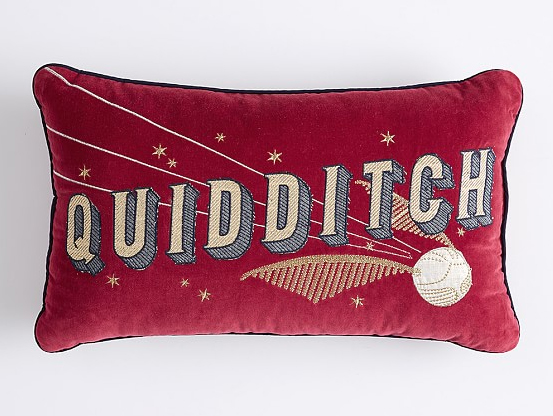 For the biggest fan of the biggest sporting event in the wizarding world, this pillow will make an excellent gift. Crafted with pure cotton velvet, it also has a fine embroidery of the much-coveted golden snitch. Sweet quidditch dreams!
Spend your Galleons at: Pottery Barn Central Square Bonifacio High Street
House Collegiate Sweaters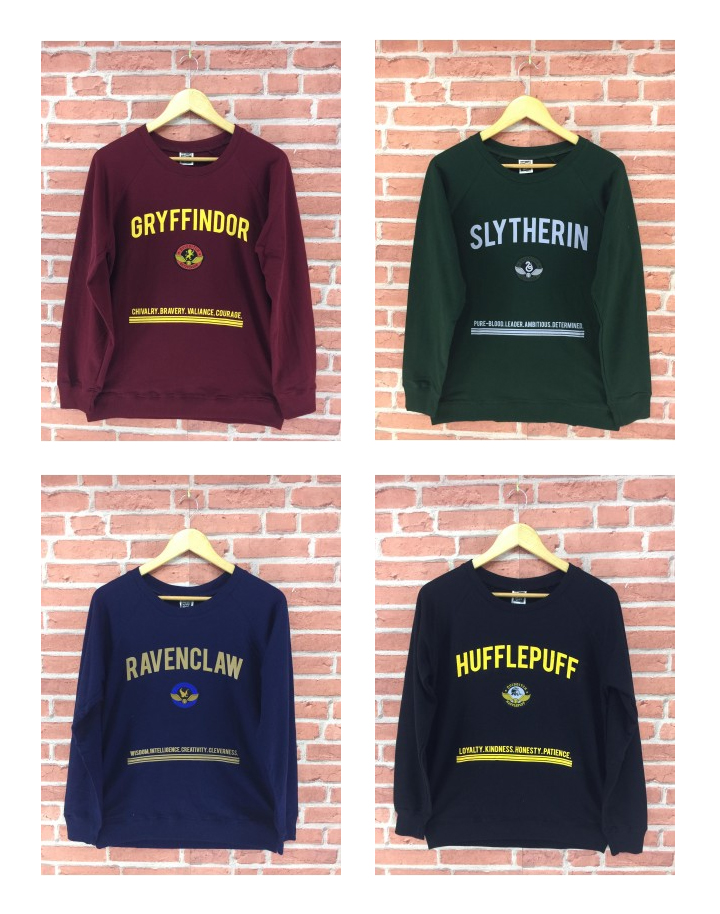 What better way to express house pride than by wearing it? These Hogwarts house-themed sweaters are not knitted by Mrs. Weasley, but are cozy and stylish enough to keep you warm this chilly season, all the while boasting the greatness of your beloved Hogwarts house.
Spend your Galleons at: The Perfect White Shirt
Cauldron Mug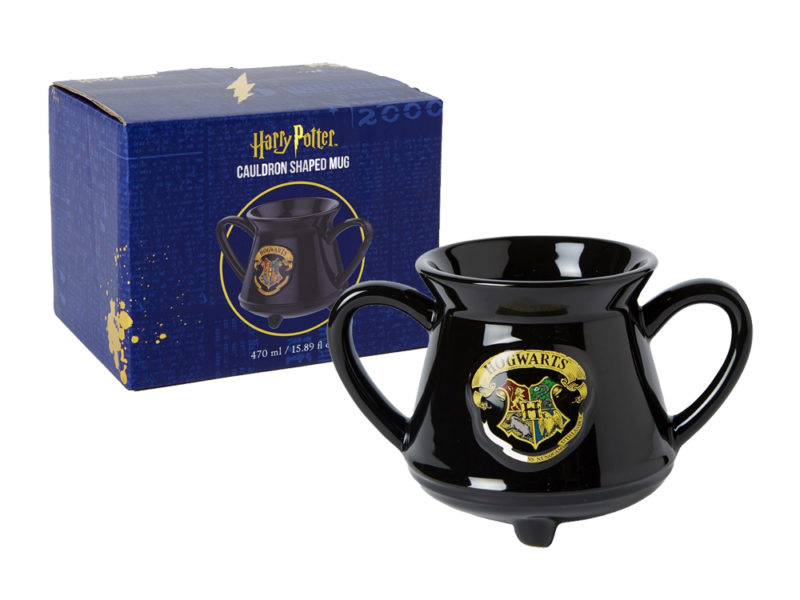 Mugs are probably some of the most gifted items during Christmastime, but this isn't like any other mug out there – it's a cauldron-shaped (!!!) mug perfect for carrying hot chocolate, coffee, your own butterbeer recipe, sneaking in firewhisky at your Christmas party, or concocting a potion nobody's ever heard of before. Bottoms up!
Spend your Galleons at: Typo
Which of these would you want to give as a gift? Tell us below!