Whenever this season rolls around, you know you're always rushing to think of the perfect handaan for your Dad/Papa/Tatay. Why not plan ahead for a change and make your Father's Day at-home feast even more mouthwatering than usual? And since celebrations aren't complete without a cake, we've rounded up 8 of the best tried-and-tested cakes you can buy for this year's Father's Day or, really, any special occasion.
Swiss Chocolate Cake by Becky's Kitchen (P600)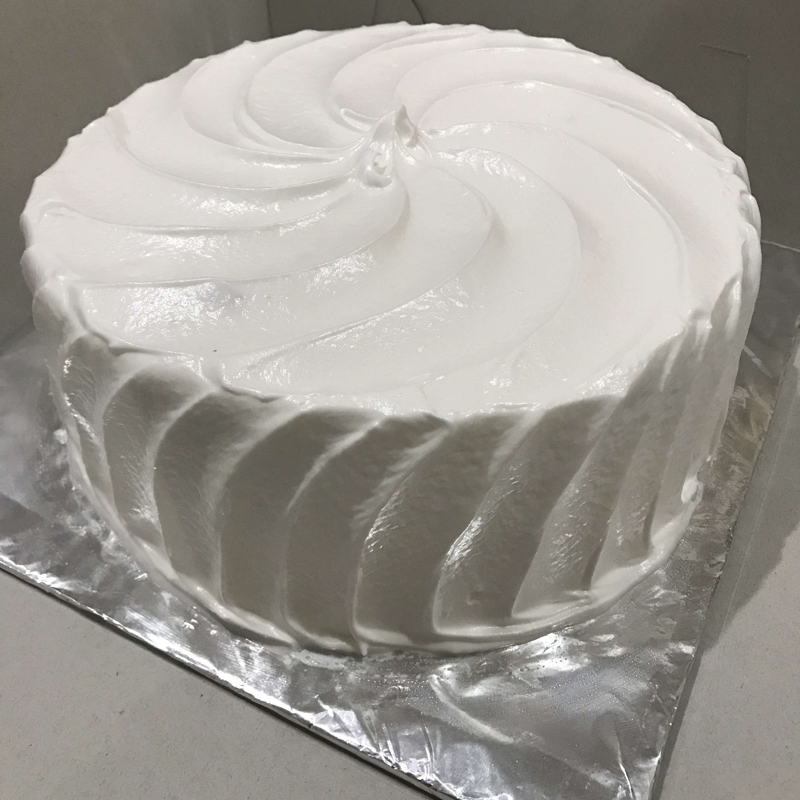 Despite only having two branches, Becky's Kitchen has earned a rep as one of the best bakeries in town. It started in the late 1980s by a certain Rebecca Villegas who baked the best treats — cakes, brownies, cookies — you could ever taste. Their Swiss Chocolate Cake (P600) is a must-have aside from, of course, their classic Chocolate Fudge Cake (P600). They don't have an official website or social media pages so you'll either have to drop by their branches in Pablo Ocampo St., Manila, and Valle Verde 1, Pasig City to get your fix. You can also look up pasabuys online.
Chocolate Campfire by Purple Oven (P940)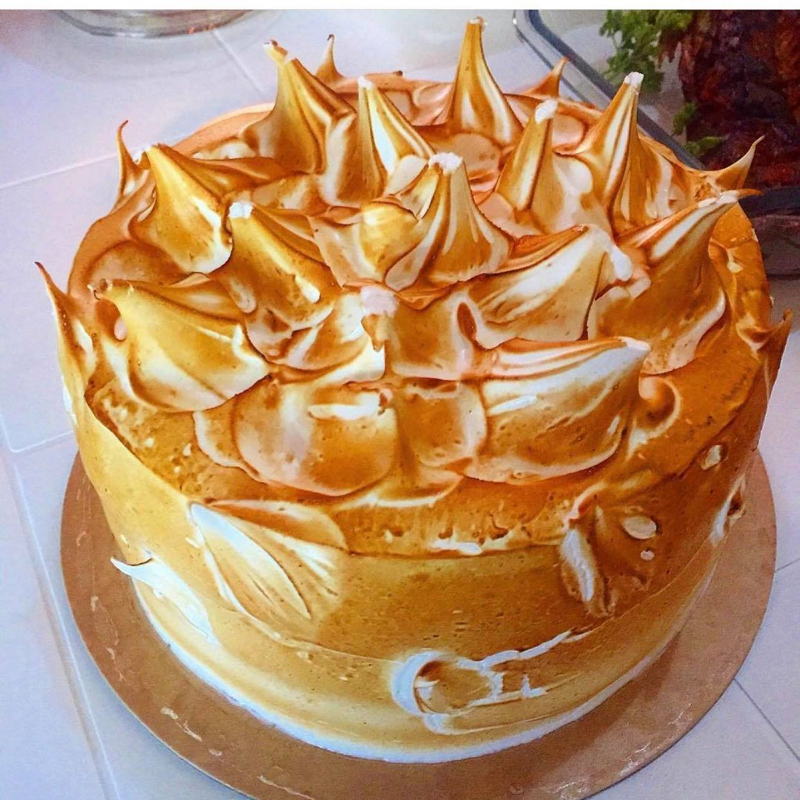 If you're a s'mores lover, we found the perfect cake for you. Purple Oven's Chocolate Campfire is the literal cake version of the classic graham-marshmallow-chocolate s'mores combo. The torched marshmallow meringue icing melts in your mouth followed by the delectable layers of chocolate cake and fudge. Forget about one slice, you'll definitely go for two! While you're at it, check out Purple Oven's other best-sellers too: Chocolate Dome Cake (P850), Classic Chocolate Cake (P820), and Blueberry Cheesecake (P1,250).
Purple Oven has branches in Makati, Quezon City, Pasig, and San Juan. You can reach them at 8400-4351, 0977-3117-652, or 0919-8576-504.
Actually Useful Father's Day Presents Your Dad Will Love — For as Low as ₱99
Actually Useful Father's Day Presents Your Dad Will Love — For as Low as ₱99
Cristina Morales | May 29, 2021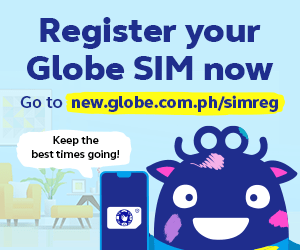 Decadent Chocolate Cake by Big Al's Cookie Jar (P350++)
View this post on Instagram
Those who haven't had a slice of Big Al's decadent cakes are missing out on life. The dessert shop has been around for almost two decades and has cemented itself into the hearts of Filipinos as one of the best ones. You can get their Decadent Chocolate Cake in different sizes starting at P350. There's also their Chocolate Caramel Cake at P400+ and their Butter Caramel Cake at P400. Aside from soft, fudgy cakes, Big Al's is also famous for its premium ice cream. Place your order on their website.
Mango Bene by Mary Grace Cafe (P1,874)
View this post on Instagram
Craving for mango cakes? Mary Grace Cafe's Mango Bene is a mouthwatering treat. It's made with frozen layers of meringue with custard cream and fresh mangoes in between. Serve it semi-frozen and you've got yourself a perfect summer treat for the humid weather. Order yours from Mary Grace Cafe's official website.
Can't Give Up the Sweets? Here's Where You Can Order Sugar-Free Cakes and Desserts Online
Can't Give Up the Sweets? Here's Where You Can Order Sugar-Free Cakes and Desserts Online
Ina Louise Manto | Jul 24, 2020
Mango Magnifico by Cara Mia (P925)
View this post on Instagram
Here's another mango cake must-try. Cara Mia's Mango Magnifico lives up to its name. It's got layers of cashew brittle, mango filling, and toasted white chiffon cake topped with slices of refreshing mangoes and cream. Check out their website and, while you're at it, order tubs of gelato too!
Combi Cake by Sainte Anne Cakes Manila (P3,700)
View this post on Instagram
Sainte Anne Cakes makes sure each of their specialty cakes is made with only the real and fresh ingredients. They've got their bestsellers Mango Shortcake (P1,850) and Strawberry Shortcake (P2,000++). But there's something better you can order — the Combi Cake (P3,700/9 inches). It's a fusion of mango and strawberry shortcakes which doubles the fun. Send Sainte Anne Cakes Manila a message on Facebook or Instagram for orders.
8 Must-Try Delicious Cakes in Flavors That Are Anything But Basic
8 Must-Try Delicious Cakes in Flavors That Are Anything But Basic
Kyzia Maramara | Sep 29, 2020
Chocolate/Strawberry Dreamcake by Le Sucre Lab (P485/P685)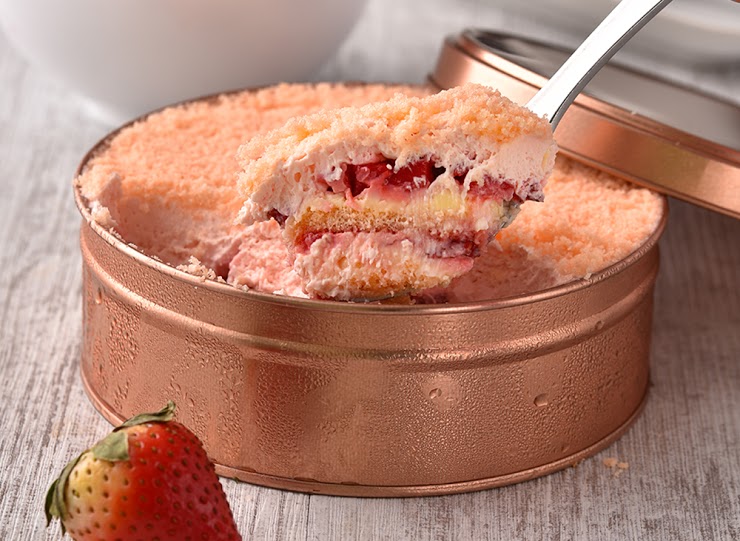 Le Sucre Lab is the O.G. creator of dreamcakes. Their best-seller classic Chocolate Dreamcake (P485) comes in tin cans packed with chocolatey goodness. Try their other flavors too, the Strawberry Dreamcake (P685), Mango Dreamcake (P595), and the Red Velvet Dreamcake (P595). If your dad is on a specific diet, don't worry, you can get him the Guilt-free Chocolate Dreamcake (P735) that's made gluten-free, low-carb, and with no sugar added. To order, fill out Le Sucre Lab's order form here.
Estrel's Caramel Cakes
Estrel's made-to-order chiffon caramel cake is a classic that has been around since 1946. It was founded by Estrella Narvas Ylagan and is now run by her nieces in their only branch in Scout Tobias, Quezon City. Estrel's has that taste and feel of a home-baked treat because it isn't mass-produced. Each Caramel Cake (P700++) is lovingly handmade and decorated with simple flowers — that's how they ensure they give their customers only the best. Estrel's has recently launched an
online order form system
that you can conveniently use to place your order for Father's Day.
BONUS: Tableyamisú A La Ragazzon by Theo & Brom (P2,499)
This article is now a 9List because we couldn't leave this baby out! Theo & Brom's newest offering combines the classic Italian dessert tiramisu with Filipino tableya to create a new, unique dessert. Every order of Tableyamisú comes with a twin pack of two flavors: Kape/Caffè and Tsokolate/Cioccolato. The former closely mirrors traditional tiramisú tastes, boasting local barako coffee notes, while the latter presents as a light but chocolatey melt-in-your-mouth treat. Each cake is elegantly topped with 24k gold shavings, making it the perfect gift to surprise a loved one. Each twin pack can make up to 12 servings.
Check us out on Facebook and Instagram and be the first to know about the latest news and coolest trends!