Your style says a lot about you. Level up your OOTDs and aesthetics by showing the world how proud you are to be a woman of courage and conviction (or, if you're a dude, how much you support women) with these feminist fashion pieces that will surely speak your mind!
What Flaws T-Shirt – Morena the Label (P499)

Ayn Bernos owned the Miss Universe Philippines spotlight by redefining beauty in the pageant world. She is breaking barriers once again as the founder of Morena the Label, a clothing line that celebrates women of color. This brand believes in the power of representation and visibility, and we have no choice but to stan!
Empowering statements are written on their shirts and they have just the right words every woman should hear. The What Flaws t-shirt is a perfect clap back at body-shamers!
Get your What Flaws T-Shirt here.
The Future Is Female Bucket Hat – Artwork (P429)
Women have been silenced for centuries. It's time to get our voices heard! Complete your feminist OOTD with this The Future Is Female bucket hat from Artwork. Flaunt your style so confidently that you don't need to speak for them to hear you! Be THAT girl.
Get your The Future Is Female Bucket Hat here.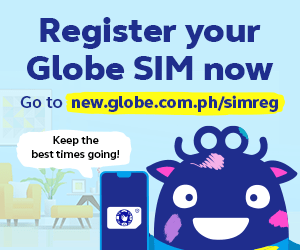 IWD Special Tote – MTV x Commune (P880)

Nothing prepares you to fight the patriarchy quite like a good cup of coffee.  This International Women's Day, MTV and Commune united to deliver this limited edition bundle. For P880, you get 250g IWD Special Exclusive Coffee Roast and a super cool tote bag! But wait… there's more! ALL proceeds will go to International Women's Coffee Alliance, a non-profit organization that supports Filipina coffee farmers.
Break the bias and celebrate women in coffee with this special collaboration!
Get your IWD Charity Bundle here.
We Are Women Necklace – Mikana (P299)

Bring your power closer to your heart with this We Are Women pendant from Mikana! This 18k gold plated necklace is hypoallergenic and non-tarnish, perfect to pair with your everyday outfits. It will give you just the right amount of elegance and sophistication while fiercely showing the world that you're a woman of purpose!
Get your We Are Women Necklace here.
F*ck the Patriarchy Mask – Hiraya Pilipina (P149)

In the wise words of Queen TayTay, "F*ck the patriarchy!". Now you can shield yourself from COVID and fight sexism, thanks to Hiraya Pilipina! This face mask is made of abaca and is DOST-approved. It's washable and reusable too! 
Get your F*ck the Patriarchy Mask here.
Not Maria Clara T-Shirt – Hiraya Pilipina (P450)
Resist the Maria Clara stereotype among Filipinas with this Not Maria Clara t-shirt from Hiraya Pilipina! This statement tee is indeed more than just an article of clothing, it's a resistance! 
Get your Not Maria Clara T-Shirt here.
Boob and Vulva Mugs – peekaboobph (starts at P650)

Okay, so we're cheating a little bit here cause this isn't exactly apparel, but you know these mugs are a quick and easy way to make a statement on your next OOTD. These handmade ceramic boob and vulva mugs from Peekaboobph prove that beauty comes in all shapes, colors, and sizes. Celebrate you!
Get your Boob and Vulva mugs here.
Go Girl Button Pin Set – Pointy Little Things (P100)

You go, girl! Liven up your bags, jackets, hats, and other places to display your power with this Pointy Little Things' button pin set. The button pins are glittery so you can sparkle and mean it! Here's the best part: it's on sale now!
Get your Go Girl Button Pin Set here.
Know any other feminist fashion brands from the Philippines? Tell us about them in the comments!