We've seen plenty of attempts at satirizing the superhero genre. From Watchmen to The Boys, there is no shortage of hot takes on the topic.
But Guardians of Justice, as created by Adi Shankar, manages to do something fresh and fascinating with it. He turned it into a murder mystery. And this mystery is just one of the many reasons why you need to catch this new Netflix series. Here are the 8 best ones:
8. It's gritty but not outright cynical.

Like another well-acclaimed superhero series we all know and love (Peacemaker. We all know and love Peacemaker.), Guardians of Justice pulls no punches and recognizes the pitfalls of superheroics. It gets messy, but with its level of self-awareness, it somehow remains fun.
Maybe not as fun as Peacemaker's opening theme, but still fun, nonetheless.
7. It's a beautiful mixture of animation, live-action, and 80s era tech.

Set in an alternate 1980s, Guardians uses a color palette that is so distinctly 80s, while easily mixing live visuals with manipulated stock footage and cartoony animation. It's a stylistic choice that keeps things interesting on a visual level.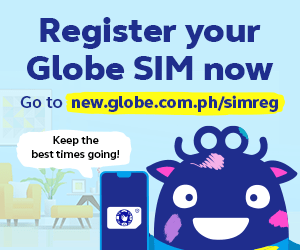 6. The mystery itself is compelling.
Who killed Marvelous Man? While the world believed his death to be one by suicide, the rest of the Guardians don't think so. It's up to Knight Hawk, second in command, to figure out who the culprit is, because it could be anyone — even one of the Guardians.
8 Superheroes Who'd Have a Harder Time if They Were Pinoy
8 Superheroes Who'd Have a Harder Time if They Were Pinoy
Janus Dosequis Harvey | Apr 20, 2018
5. Knowing who's a pastiche of who is enough to follow along.
This is essentially a Justice League parody, so: Marvelous Man is Superman, Knight Hawk is Batman, Golden Goddess is Wonder Woman, The Speed is The Flash, King Tsunami is Aquaman, Awesome Man is Shazam, and Little Wing is Robin. Knowing these parallels allows you to not only follow along, but even be one step ahead of the narrative in some ways.
4. The pacing feels like watching a videogame

It's well-paced, and over in about less than five hours. Significant battles are literally labeled as "Boss Fights," and Mortal Kombat references abound because the show does get violent. You can easily sit down and not notice the hours fly by before you're wondering when Season 2 is coming.
3. It's not out to make deep commentary

The commentary is there, but it's not as self-important as most other deconstructions of the genre are. So you can take it or leave it, but the focus is really on entertaining the audience, more than making them think. Which is good. There are more than enough thinkpieces on the superhero genre than we can handle, anyways.
2. Diamond. Dallas. Page.

The retired wrestler and WWE Hall Of Famer plays a mean Knight Hawk, and even gets to do his in-ring finisher in one of the action sequences! As far as casting choices go, this was brilliantly done as DDP did an amazing job being the glue that held this show together.
1. It's a great sendup and cautionary tale.

While it doesn't try to be too intellectual, the themes and symbols in Guardians of Justice are blatant enough that it's easy to look at our present situation and draw some fascinating parallels. And that's the hallmark of a great show: the ability to be relatable while it's clearly doing its own thing.
Follow us on Facebook, Twitter, Instagram, Tiktok, and Youtube for the l8est entertaining, useful, and informative lists!