Vice President Leni Robredo found herself the subject of an advertisement by Cusina Lucas, a small restaurant in Cebu. The ad claimed that VP Leni ordered meals for a campaign rally in the city. However, the Office of the Vice President (OVP) was quick to call out the fake news, and netizens were even quicker to demand that the restaurant owners be met with justice. Here's what happened.
Cusina Lucas posts a screenshot of VP Leni allegedly placing an order

In a now-deleted Facebook post, the Cebu-based restaurant shared a supposed screenshot of their private transaction with VP Leni. It appears that the presidential aspirant wanted to place an order.
"Hello Cusina Lucas mag order po ako ng Food trays nyo 100 Trays for my Campaign dito sa Cebu. I've heard a lot of your food na ang sobrang SARAP," read the message. The restaurant then replies "Cge po Maam VP Leni pero Payment first po."
The post was  captioned with "Hala! Sorry walang COD payment first po muna Maam.."
COD is short for "cash on delivery."
OVP corrects the fake news
VP Leni's official Facebook page calls out the fake news a few days later saying no such order was made. "False advertising ito — hindi gagawin ni VP Leni o ng OVP ang ganitong klaseng transaksyon," said the Facebook post. It included the screenshot of the post and the restaurant's comment that said the whole thing was a "marketing strategy."

The OVP also reminded everyone that while VP Leni supports micro, medium, and small enterprises (MSMEs), they should be careful and responsible about what they put out on social media.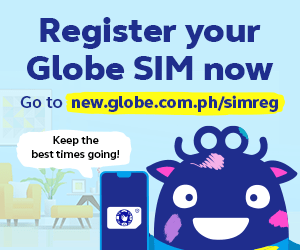 Cusina Lucas admits it was a marketing strategy

Those who initially interacted with the post got genuinely confused if VP Leni did place an order with the restaurant. It was understandable since the post didn't have any disclaimers in it. Cusina Lucas replied to one comment that guessed it was a marketing strategy. "Hi Ma'am thank you for figuring it out. This is merely a marketing strategy. Thank you. No hate po."
Indignant netizens give them bad reviews and angry reacts


But Cusina Lucas' actions didn't sit right with many netizens. They flooded the OVP's Facebook post with comments from netizens expressing their disappointment over the restaurant. "Sadly, that is unethical, unprofessional and malicious – regardless of whose name they used," read one comment. "This resto should be reminded that marketing and PR stunts like these are unacceptable."


Some took to Google reviews to give the restaurant a one-star rating and a peace of their mind. However, as of writing, "Cusina Lucas Restaurant" cannot be searched on Google reviews. Netizens also flooded Cusina Lucas' latest Facebook posts with angry reactions.
Some netizens want the owners to face the consequences of their actions
After all, the "PR stunt" pretended to interact with VP Leni, a government official, without permission. Trolls could also use the "strategy" as fake news ammunition about the presidential candidate. Netizens want Cusina Lucas owners to face the authorities and pay for their actions.
"Cusina Lucas must be educated on Truth in Advertising! Not knowing the law though is not an excuse for being unethical. One's marketing strategy is a reflection of the values of the establishment," wrote one netizen.

Some are also citing a violation of Republic Act No. 3815, Article 177 on "Usurpation of Official Functions." The section reads: "Any person who, under pretense of official position, shall perform any act pertaining to any person in authority or public officer, without being lawfully entitled to do so, shall suffer the penalty of prison correctional in its minimum and medium periods."
Many are calling on Lawyers for Leni to make a move and make sure Cusina Lucas owners can't get away with their stunt.
Was there a public apology?
Cusina Lucas is yet to publicly address the issue or offer an apology. However, the restaurant's supposed owner apparently made another post that alluded to the backlash. The owner seemed to be comparing herself to Toni Gonzaga, who was also called out for supporting Ferdinand Marcos Jr. and the same politicians who were instrumental in the ABS-CBN shutdown.
Screenshots of the post made rounds online. Her caption read: "Toni G. feels? Okay ra basta sold out among crispy pata today. (That's okay as long as our crispy pata sells out today.) Thank you to our suki customers."
As of writing, it appears that the owner deactivated her Facebook account.
So should Pinoys boycott Cusina Lucas?
Many netizens think so. In fact, those living in Cebu have already called on their friends to avoid dining or ordering from the restaurant altogether. "I live 5 kms away from this restaurant. I will inform my friends not to support this business," wrote a Facebook user.

Purveyors of fake news have to face the consequences, some say. And like one netizen said, "Not knowing the law though is not an excuse for being unethical."
Boycotting small businesses can hurt the local economy and create even more animosity. But unless the business owners make it clear that they're listening to the negative feedback and learning from this experience, then it's inevitable that some people will take their money elsewhere.
Everyone should be responsible in the age of fake news
In a time when fake news is rampant, everyone should be mindful online and help fight it, not spread it. As responsible Filipinos, we should be sensible enough to stop spreading confusion online. Even if spreading fake news isn't your intention, spreading false information could harm a person's reputation and might spawn more fake news. Think thrice before you post and if you're still unsure, then that's a good sign you shouldn't click that "post" button.
Check us out on Facebook, Instagram, Twitter, TikTok and YouTube, to be the first to know about the latest news and coolest trends!