FIBA or UFC? | What Went Down on that Bench-Clearing Brawl
Jul 3, 2018 &nbsp • &nbsp Anthony Ken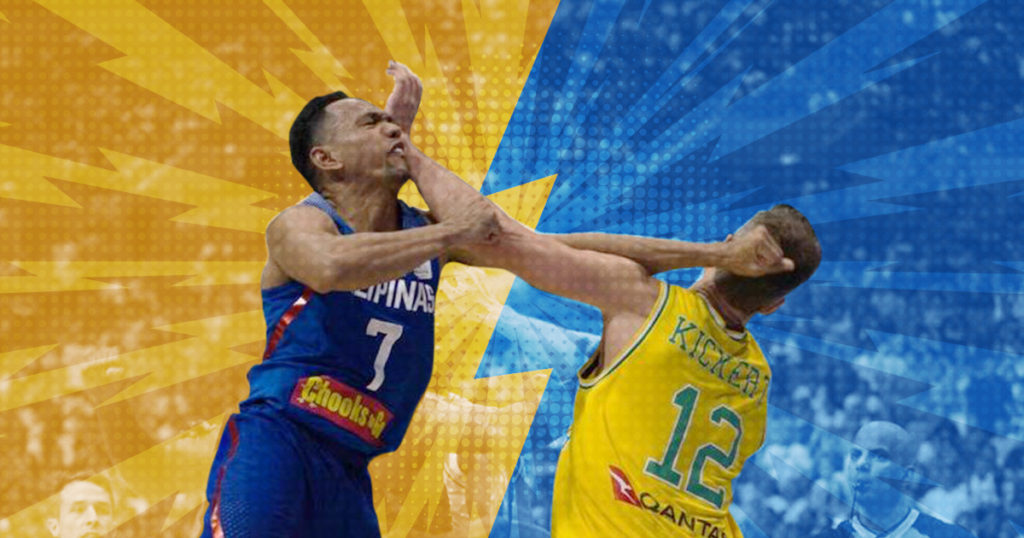 FIBA or UFC? |
What Went Down
on that Bench-Clearing Brawl
By Anthony Ken

Let's talk about that big news in basketball. No, we're not talking about LeBron James taking his talents to L.A., we're talking about that     other     big news in hoops.
Now, we're not here to pass judgement or anything like that. We're just curious as to what went down and how exactly things went down. We list here a timeline of sorts of what we know thus far in the bench-clearing brawl between Gilas Pilipinas and Basketball Australia's Boomers in the FIBA tournament.
Members of the Australian Basketball Team tears down stickers
Aussie team ripping our/Fiba logos on the court of Phil Arena w/o asking permission. We will not back down. Those stickers go in. Regardless. pic.twitter.com/LMwyiBNtG4

— Manny V. Pangilinan (@iamMVP) July 1, 2018
This seems  innocuous enough, but looking back at the timelines, this event seemed crucial. Basketball Australia complained that the stickers were slippery and put their players at risk. What's puzzling is how they put it upon themselves to tear the stickers from off the floor. Of course, this earned the ire of team Gilas Pilipinas.
Team Australia apologized
FIBA-approved stickers removed by Australia yesterday are now being replaced 2 hours before Gilas Pilipinas' game against the Boomers. Tip off is at 7:30 p.m here at the Philippine Arena. #FIBAWC | @dioquinodelfin pic.twitter.com/Dy0jwBydJf

— Rappler Sports (@RapplerSports) July 2, 2018
Australia's Boomers team manager Mark Bradtke issued a statement apologizing for the incident. He said they only had the best of intentions in tearing out the court stickers, wanting to make players from both teams safe from injury.
"We look forward to using this situation as a building block for basketball to having the best environment for all participants, officials, and fans, and lastly, to maintain our great relations with Philippine basketball," Bradtke said in his statement. Well, we all know what happened next.
Melee
RAMBOL SA FIBA | Bench-clearing brawl sa pagitan ng Gilas Pilipinas at Australia Boomers sa kalagitnaan ng third quarter ng kanilang laban sa 2019 FIBA World Cup Asian Qualifiers

#GilasPilipinas #Fibawc

For more latest stories, visit us at www.news5.com.ph

Posted by News5 on Monday, July 2, 2018
This video is for those who have not seen what happened yet. And it clearly speaks for itself.
Coach Reyes's Interview
There are unsubstantiated claims that Gilas Pilipinas head coach Chot Reyes gave his players instructions to take the Australians down, and not figuratively.
Video proof (thanks to @radnovales ) pic.twitter.com/zuKYce1BLm

— Anton Tioseco (@antontioseco) July 2, 2018
Now, he could just be telling his players to be more aggressive, being down by 30 points at that point. Here's an interview with Reyes after the game:
Like we said, we're not here to judge. But some inappropriate things went down right after the brawl. Like…
This questionable selfie
SELFIE MUNA BAGO MA SUSPEND#FIBAWC pic.twitter.com/ggYlL0yQKD

— Christan Jay (@christansalva_a) July 2, 2018
We're not really sure what's going on here. What were they thinking posing for this selfie?
This tweet from Terrence Romeo
Dun sa mga kapwa namin players na nag sasabing embarassing kami wala kaming paki alam sa inyo . Kami mag kaka teammate sa loob kailangan namin mag tulungan. Hindi namin pwede pabayaan yung isat isa. Kung embarassing kami sa mata niyo bat di kayo mag convert ng australian.

— Terrence Romeo (@tbvromeo) July 2, 2018
Too soon?
Let the memes begin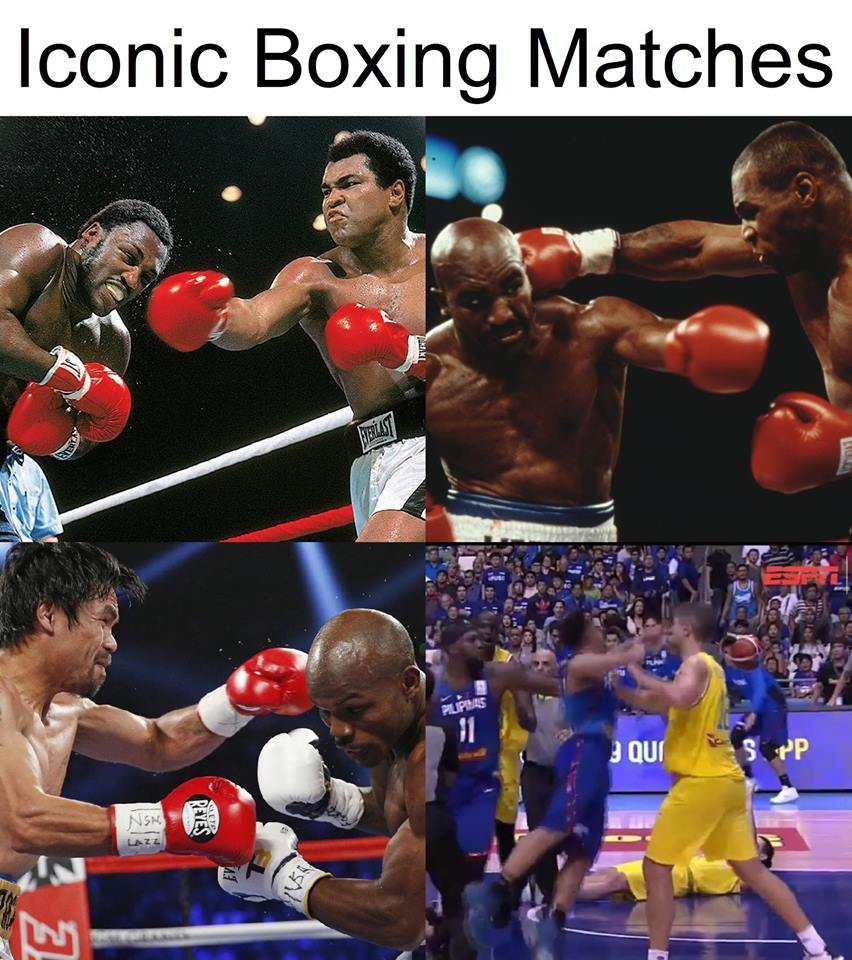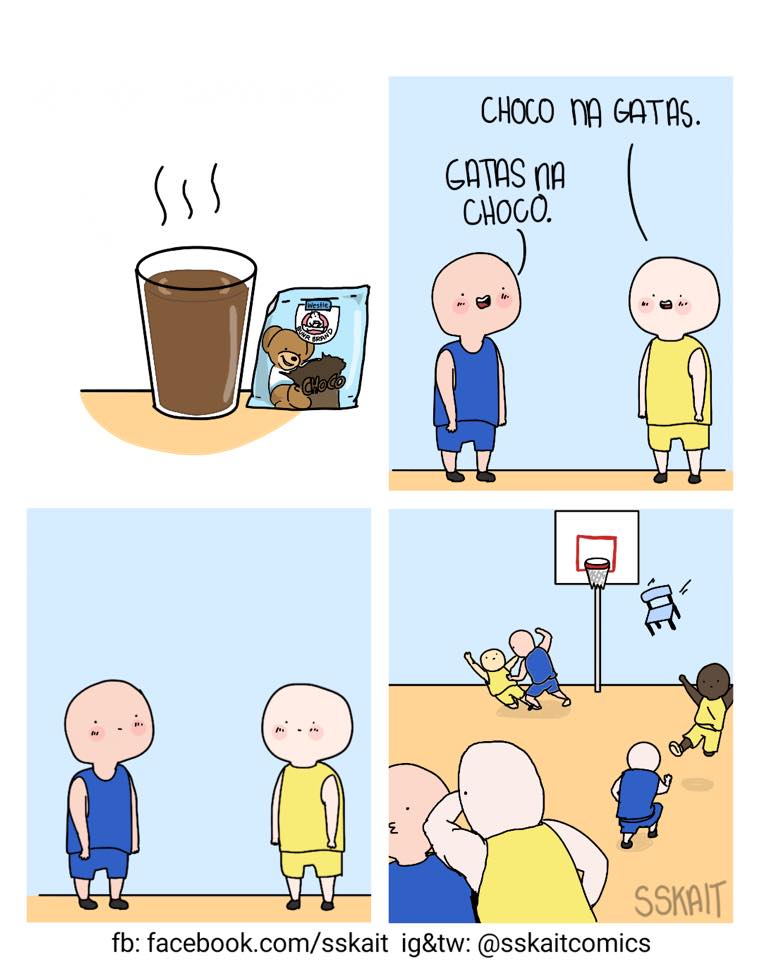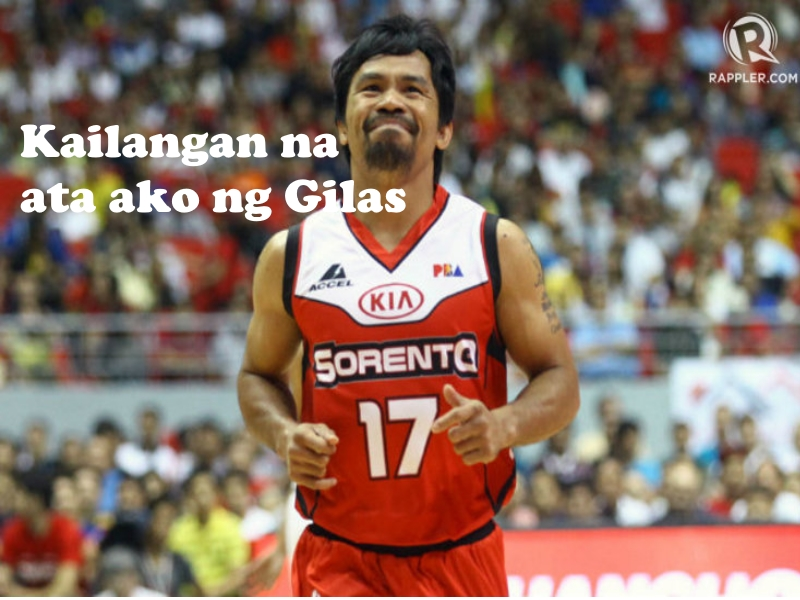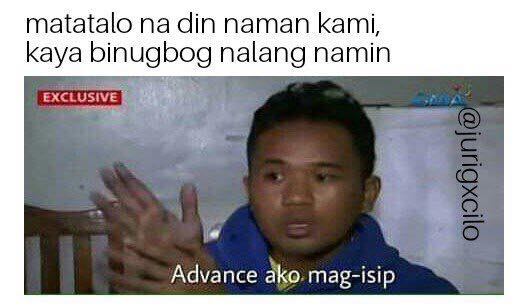 And of course, the internet obliged everyone.
Facing the consequence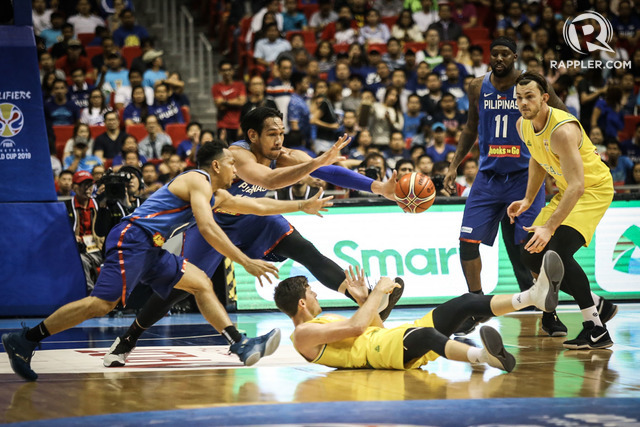 We're pretty sure the Philippines will be banned from future FIBA events. There's a lesson here somewhere, but we're still going through all the memes.
What do you think of the incident? Tell us below!