8 Filipina Heroines You Might Not Have Learned About in History Class
Mar 8, 2021 &nbsp • &nbsp Meryl Medel
It's an unfortunate fact that in history, we usually read and learn more about men's names than women's. There are a few like Tandang Sora and Melchora Aquino that we could name off the top of our heads, but other than a handful of names, most Filipinas who had a hand in writing Philippine history are not as well known. This Women's Month, let's celebrate the Filipino heroines who broke barriers, fought for freedom, and earned their place in history as much as the men.
Maria Ylagan Orosa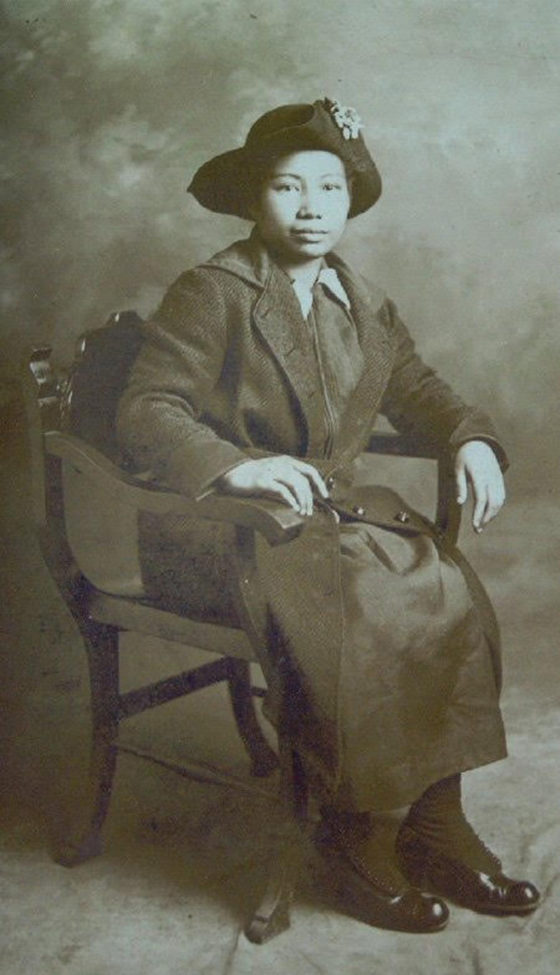 You might have heard of her being credited for the creation of banana ketchup, but Maria Ylagan Orosa is more than a food scientist. After working as a chemist in the US then the Philippines' Bureau of Science, she also became a World War 2 guerilla captain whose inventions had saved thousands of Filipino lives. In Marking's Guerrillas, she invented and distributed high protein powder Soyalac and vitamin B-rich rice cookies Darak. These food items were smuggled into prisons for civilians and soldiers alike.
8 Things Every Filipino Should Know About Maria Ylagan Orosa
8 Things Every Filipino Should Know About Maria Ylagan Orosa
Cristina Morales | Nov 29, 2019
Josefa Llanes Escoda
The founder of the Girl Scouts of the Philippines, Josefa Llanes Escoda was a teacher, social worker, and activist. She received education in New York, earning a master's degree in Sociology from Columbia University. She also was a strong advocate of women's right to vote, much like Rosa Sevilla de Alvero. When the war broke out, she and her husband Antonio helped prisoners by providing food and supplies. These included the prisoners who were part of the Bataan Death March. Some reports even say that the couple set up a coffee shop to gather intelligence from Japanese soldiers. That's why she's on your one-thousand peso bill.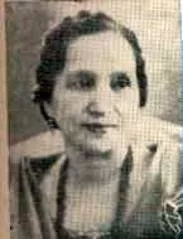 A pioneer in the fight for Filipino women's suffrage, Rosa Sevilla de Alvero dedicated her life to campaign for women's right to vote — and had won it. After growing up with female intellectuals, she went on to become an educator who taught her students about suffrage, vocation, and literature. She founded the Liga Nacional de Damas Filipinas ("National League of Filipino Women") and Instituto de Mujeres ("Women's Institute") to support her cause for women's rights.
What You Should Know About Rosa Sevilla de Alvero, Who Fought for Filipinas' Voting Rights
What You Should Know About Rosa Sevilla de Alvero, Who Fought for Filipinas' Voting Rights
Meryl Medel | Mar 04, 2021
Agueda Kahabagan

Known as the "Tagalog Joan of Arc," Agueda Kahabagan fought against the Spanish and Americans for Philippine freedom, dressed in white and armed with her bolo and rifle. In the three-day battle in San Pablo, Laguna, she joined General Artemio Ricarte to fend off the Spanish forces. Years after, she was named a general — more specifically, the first and only female general in the Philippine Republican Army.
Teresa Magbanua

If Agueda Kahabagan is the Tagalog Joan of Arc, Teresa Magbanua is known as the "Visayan Joan of Arc." She was a Filipino teacher who married a wealthy landowner. On her husband's large plots of land, she learned horseback riding and marksmanship, which proved to be useful later when she joined her uncle and brothers in the revolution against the Spanish. She is the first and only female who led troops against the Spanish in the Visayas. She is one of the few Filipino revolutionaries who took up arms against all three colonizers: Spain, America, and Japan.
Carmen Rosales

Before World War II, Carmen Rosales was a popular Filipina actress and singer. Her popularity continued even after the war, to the point that she is considered to be the original superstar of Philippine movies. (She was actually born as Januaria Constantino Keller, and she got her stage from her hometown of Carmen, Rosales, Pangasinan.)
When the war broke out, however, she had to take a break from her career. Her husband was unfortunately killed in the early days of the Japanese occupation. So she decided to become a WW2 guerilla fighter. She became a member of the Hukbong Bayan Laban sa Hapon (Hukbalahap) forces as a sharpshooter. During raids, she wore a fake mustache to disguise herself. Her life as a rebel would later be told in a film called Gerilyera. Fun fact: she starred in it as well!
Josefina Guerrero

Known as the leper spy of the Philippines, Josefina Guerrero contracted leprosy when people thought it was highly contagious. This led to her husband and daughter leaving her. All alone, she volunteered to be a spy for the revolution. Due to her disease, Japanese forces avoided her. This allowed her to escape inspections and freely move around, gathering information, distributing supplies, and infiltrating enemy camps.
Remedios Gomez-Paraiso

The daughter of a mayor, Remedios Gomez-Paraiso grew up exposed to beliefs that sided with her fellow countrymen and the marginalized. When the Japanese invaded her hometown in Mexico, Pampanga, her father was one of the first victims. This is one of the main factors that led to her joining the Hukbalahap forces. She was first assigned to care for the sick and injured and to secure supplies. But she later joined the battlefield, leading troops to many victories against the colonizers. Known as Kumander Liwayway, she always went to battle dressed formally with combed hair, manicured nails, and red lipstick, staying true to herself.
Do you know any of these Filipino heroines?