Today's Google homepage features a woman wearing traditional baro't saya putting her ballot in a box. This Google Doodle is showcased in celebration of the 142nd birth anniversary of Rosa Sevilla de Alvero, the woman who greatly contributed to giving Filipinas their right to vote. Her name might not be as familiar to you, but on her birthday and during Woman's Month, you should get to know her.
Born as Rosa Lucia Sevilla
On this day in 1879, she was born as Rosa Lucia Sevilla, the daughter of Ambrosio Sevilla and Silvina Tolentino y Rafael. She is the second eldest child and the eldest daughter out of seven children.
Both her parents were Filipino, but her father served as a Spanish army sergeant. Her mother was related to playwright and revolutionary Aurelio Tolentino. His works frequently depicted his desire for Philippine independence.
She grew up with female intellectuals
Due to poverty, four-year-old Rosa was sent to live with her aunt Luisa Santiago, an educator in Malabon. Luisa gave Rosa her moral and religious education, as well as the fundamentals of reading and writing.
But it was another aunt, Engrancia or Tia Asiang, who exposed Rosa to patriotism. Tia Asiang often had young patriots and intellectuals over her home, and Rosa would eavesdrop on these gatherings, learning about the lack of education received by Filipinos.
She became an educator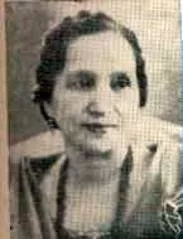 She was enrolled in a private school in 1888, but she disagreed with the educational methods and discrimination in the school. This led to her father transferring her to the Escuela Municipal in Intramuros, staffed by Spanish Sisters of Charity. There, Rosa enjoyed the sisters' more active methods of teaching involving discussions and practical demonstrations. Since the sisters taught almost exclusively in Spanish, Rosa learned the foreign language well. Unfortunately, she was unable to finish her studies at the Escuela because of the great fire of 1892.
In 1894, however, she was able to enroll in Assumption Superior Normal School, where she received instruction for primary teaching. She graduated with the certificate of Maestra de Primera Enseñanza Superior and a grade of sobresaliente (or excellent).
She provided aid during the war
After the war broke out in 1898, Rosa and her family devoted themselves to helping the revolutionary troops. They opened the doors of their home to feed the soldiers, prepare bandages, and tend to the wounded.
She helped Tagalog become the national language
Aside from being an educator, Rosa was also a literary writer and editor. She served as editor for publications like Vida Filipino and Buhay Pilipino, while also writing for Taliba, El Debate, and La Opinion. She worked with fellow Filipino Tagalog poets to hold the first ever balagtasan (or a debate held in poetic verse). This event became the starting point for the campaign to make Tagalog the national language.
She was a vocal supporter of women's rights . . .
During the beginnings of the American colonial period, American priests were unable to teach and propagate the Catholic religion due to the language barrier. Thus, they encouraged Rosa and her colleagues, who have been working to organize a school for women. This led to her founding of the Instituto de Mujeres ("Women's Institute") of Manila, where she flourished as a leader and educator.
. . . but most especially of women's voting rights
In 1916, many years after the establishment of Instituto de Mujeres, Rosa traveled across the country to rally Filipinas and fight for their voting rights. To do so, she co-founded two organizations: the Federacion Catolica de Mujeres (later called the Catholic Women's League) and the Liga de Darnas Filipinas (League of Women Voters). It was a long road, but in 1937, voting rights were granted to Filipinas after a constitutional plebiscite saw an overwhelming vote of 447,725 in favor of and 44,407 opposed to women's suffrage.
Ladies, exercise your right to vote!
That's why, ladies, you should make sure you can exercise your right to vote. You may still have more than half a year to register as a voter in the next elections, but time is ticking. Register as early as you can, so you can be prepared when the elections come.
Have you registered to vote yet? Learn how to do so here:
A Step-By-Step Guide To Voter Registration During the Pandemic
A Step-By-Step Guide To Voter Registration During the Pandemic
Meryl Medel | Nov 16, 2020