The call to #SupportLocal has been louder than ever, and you can do your part by just playing games on your phone. It doesn't even have to cost you a centavo! These games from Philippine-based game developers offer world-class entertainment that will keep you glued to your screen for hours. Read on to see our list of excellent Filipino mobile games.
Tower Fortress

A mysterious tower has appeared from out of nowhere, emitting noxious green smoke that's causing people to get sick! This highly addicting retro-style 2D platformer from Pampanga-based Keybol Games will have you fighting different creatures in order to protect the people in your town. Download Tower Fortress on Google Play and the App Store.
Chef Wars

Ever wanted to run your own restaurant? With Chef Wars, it's possible! Developed by Mindcake Games, which is based in Singapore and the Philippines, Chef Wars is a light-hearted food discover RPG that has players recruiting chefs, sourcing ingredients, and discovering hundreds of recipes from around the world. You can use these techniques to win different cooking battles and become the most famous chef in the world, defeating evil Baron von Pork. Download Chef Wars on Google Play and the App Store.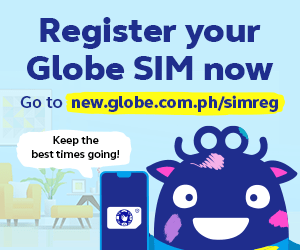 Stacky Bird

This cute self-described "hyper-casual" game is the perfect solution to quarantine boredom. Developed by Kooapps (which has operations in the Philippines, Taiwan, and Seattle), Stacky Bird is a simple game that has players stacking their chicken's eggs to pass different obstacles. You can also unlock other characters (other chickens, cats, and even pigs), and you don't even need WiFi to play it! Download Stacky Bird on Google Play and the App Store.
Potion Punch

Ever dreamed of opening your own cafe, bar, or milk tea stand? Get the next best thing through Potion Punch, a game from Quezon City-based game development studio Monstronauts that will have you mixing different flavors to make the perfect punch. And you won't be serving ordinary clientele; apart from humans, your customers will be elves, dwarves, orcs, and goblins. Download Potion Punch on Google Play and the App Store.
Snake.io

Another game from Kooaps, this is a modern take to the classic game we grew up playing on our Nokia phones. The rules are the same: all you have to do is feed your worm to make it as long as possible without hitting the wall or letting the worm bite itself. What's new? You can actually feed on other worms to get bigger, and you can customize your worm. Download Snake.io on Google Play and the App Store.
Rowan McPaddles

Rowan McPaddles is the Monstronauts' first foray into 3D games, and it looks gorgeous. An action-packed endless runner with one-finger touch controls, this game has you making your way down a dangerous river in an ultimately futile attempt to stay afloat. Control your character and stay away from dangerous objects to see how long you'll survive! Download Rowan McPaddles on Google Play and the App Store.
HopBound

Love playing horror games? Check out Philippine-based game development company AppSir, which creates visual novels, retro platformers, and horror games with intertwining stories. HopBound is a 16-bit psychological horror game that revolves around Mayumi, a recluse who needs to come to terms with the ghosts of her past. Download HopBound on Google Play and the App Store.
Basketball Slam 2020
PBA fans, this game is for you! This game from Laguna-based game development studio Ranida Games is the official game of the Philippine Basketball Association. Play as your favorite team and show off your epic moves and high-flying dunks. Basketball Slam 2020 also has a witty commentary that will keep you at the end of your seats and make you feel like you're actually playing in the PBA. Download Basketball Slam 2020 on Google Play and the App Store.
Which of these games will you download first? Tell us below!