Growing up, one of our biggest dreams is to have our own space decorated to reflect our style. If you've reached that point in your life where you're spending most of your cash on groceries, furniture, and appliances, congrats — you're an adult. How many items are waiting in your cart now? We've rounded up some cute AF pastel appliances and tools to help you build your dream kitchen:
Pastel Knife Set

You may not be great at cooking, but having cute utensils will give you even more motivation to try new recipes and find your signature dish. This knife set comes with a small cleaver, chef knife, bread knife, paring knife, scissors, and a ceramic peeler.
Get if for Php 749 here.
Kitchen Aid Mixer

The world's leading mixer brand now comes in pastel colors too. Kitchen Aid's Artisan Tilt-Head Stand Mixer is everything you'll need to make hundreds of recipes at home; from burgers and pasta to baked treats and even ice cream. You can also choose from 10 different attachments to make the mixer better!
Get it for Php 32,685 here.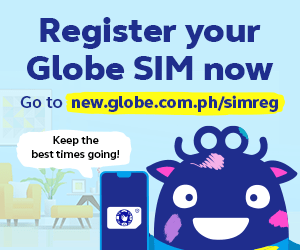 Retro Electric Kettle
If you've been stuck heating water for your morning coffee or tea using an old saucepan or even the microwave, maybe it's time to treat yourself with a retro electric kettle.  It can boil up to 1.8 liters of water in just a couple of minutes!
Get it for Php 2,678 here.
Give Your Home a Retro ~Aesthetic~ with These Pretty Vintage-Style Items
Give Your Home a Retro ~Aesthetic~ with These Pretty Vintage-Style Items
Bianca Katipunan | Sep 30, 2020
Kitchen Utensil Set

This kitchen utensil set will help you get started with feeling more comfortable in cooking your meals. It comes with a cutting board, peeler, and a ceramic knife that's available in three colors: blue, green, and pink.
Get it for Php 99 here.
Ceramic Pots

Why settle for the usual aluminum and black pots when you can have pastel ceramic pots? Maybe it's time to add some color to your kitchen! This collection also comes with a marble pink and strawberry-printed pot options.
Get if for Php 415 here.
Silicone Cooking Utensils

If you're the type who enjoys having all tools and utensils in one color, you can't let these silicon utensils pass. The egg beater, brush, tongs, soup spoon, spatula, spaghetti claw, frying spatula, flat spoon, and colander all come with a wooden handle.
These utensils are sold individually starting at Php 63 and you can get them here.
Breakfast Machine Station

We're still not over this viral breakfast machine station. It's a bang for the buck investment since you'll get 4 appliances in one tiny machine, which is perfect for those who have limited space in their kitchen. It comes with a mini oven, two frying pan tops, and a steamer attachment.
Get it for Php 3,980 here.
These Adorable Mini Appliances Are Perfect for Those With Limited Space at Home
These Adorable Mini Appliances Are Perfect for Those With Limited Space at Home
Kyzia Maramara | Jun 17, 2020
Nordic Plates

Just because food always looks better when served on pretty plates. It'll look good for the 'gram too! These Nordic plates are available in pink, green, blue, and beige for Php 179 each.
Have you seen other pastel-colored kitchen appliances and utensils? Share with us below!