Filipino horror stories can be some of the most frightening things you'll ever hear. Remember passing around booklets of True Philippine Horror Stories when we were kids? Adults would be delighted to know that we have now upgraded into an even creepier medium — podcasts. You get to listen to the host's gravelly voice, the spine-tingling background music, and the creepy real-life experiences whispered directly into your ear. If you're looking for a little scare before going to bed, check out these local horror podcasts.
Pinoy Creepypasta
Nebb Querro's voice coupled with that creepy chime background music will give you all the spooks.
Pinoy Creepypasta
has been supplying its listeners with bite-sized horror stories through podcasts since May 2020. But true fans know that Querro has been narrating these tales since 2018 via his
YouTube channel
of the same name. So if you've exhausted all the podcast episodes, you know where to go for more.
You can also find Pinoy Creepypasta on Apple Podcasts and Podtail.
Tabi-Tabi Podcast
Tabi-Tabi Podcast
uploads bi-weekly episodes hosted, researched, and written by a certain Ethan. It narrates Philippine folklore, mysteries, and paranormal stories with episodes ranging from 4 to 17 minutes. The podcast went on hiatus back in June but according to a recent
Facebook post
, Ethan shared her new microphone and announced that she will soon be back to record.
Tabi-Tabi Podcast is also available on other platforms.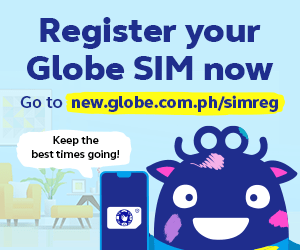 ScreamPh – Pinoy Horror Stories
If you're looking for scary university stories,
ScreamPh
has got you. Each episode of their Universities After Dark special spotlights on ghost stories at specific universities in the Philippines. You can find the episodes on Spotify and
Apple Podcasts.
Read more about ScreamPh
here
.
Need more? Explore their YouTube channel Scream Ph for horror stories on haunted places in the Philippines, mythical creatures, and ghost sightings at home.
Stories After Dark
What's more frightening than paranormal encounters? True crime.
Stories After Dark
recounts a number of local true crime cases that previously shocked the country. There's an episode on Jennifer Laude's story, the Ozone Disco Fire, the 2014 Baguio Massacre, and more. There are also mystery episodes on Philippine myths and legends you might want to brush up on. Check out the podcast's other episodes
here
.
8 Pinoy Podcasts You Should Start Listening to During Quarantine
8 Pinoy Podcasts You Should Start Listening to During Quarantine
Sophie Brodit | May 19, 2020
KABA Horror Podcast
KABA Horror Podcast
narrates horror stories based on true experiences as well as equally-creepy fictional ones. Each episode averages 15 minutes, enough time to listen just before you sleep. They also have a
YouTube channel
which sometimes includes clips that support the horror submissions they get. And if you've got spine-chilling stories you'd like to be featured, you can email KABA Horror Podcast at djvhongradio@gmail.com.
Wag Kang Lilingon
Podcast hosts Grace Marcellana and Mimai Cabugnason express their fascination for anything horror through their hour-long discussions in
Wag Kang Lilingon
. More than narrating hair-raising stories, they discuss the events, share a bit of history, and their own opinions. Expect a good laugh (yes, it's a scary podcast but these two girls know how to make you laugh!) and a great time.
Creepsilog
Creepsilog
is "hoe-sted" by Gideon Mendoza and Glenn Tabarejos. To date,  this local podcast has 103 episodes which, if you've just discovered them, makes the podcast kind of intimidating but don't fret! You're a little late to the creepy party but you can still join it. Eavesdrop on Gideon and Glenn's spooky and funny conversations where they discuss everything from movies, conspiracies, murders, thrillers, and ghost stories.
Listen to Creepsilog via other platforms here.
Hilakbot TV Pinoy Horror Stories
Hilakbot TV
's narration will take you back to the good old days where we thought
Gabi ng Lagim
was the scariest thing ever. The episodes are told entirely in Tagalog which adds to the creepy factor. If you're a scaredy-cat, better brace yourself for the tense background music. And if you want more, you can always visit their YouTube channel,
Hilakbot TV
for even creepier stories.
What's your favorite local horror podcast?