Stop procrastinating that "Balik Alindog" Program you've set for yourself. Get out and get fit at these gyms and fitness centers around Quezon City!
F.I.S.T. Gym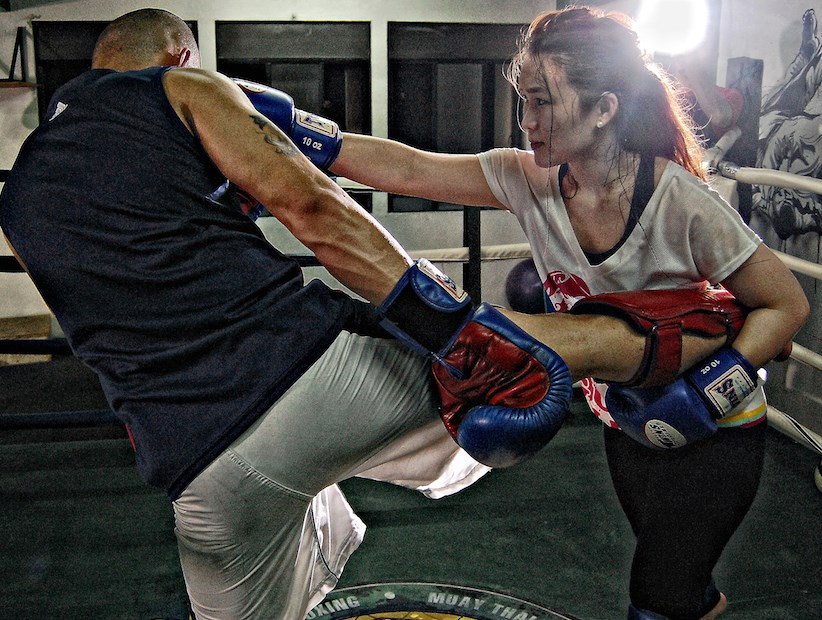 Suite 301, Gil-Preciosa Bldg. 2, Timog Avenue, Quezon City
(+632) 907-2609, (+63) 917-832-6485 | Facebook, Website
Open Monday to Saturday from 7a.m. to 9p.m., Sunday from 7a.m. to 5p.m.
Fitness and Self-Defense Techniques (F.I.S.T.) Gym offers a variety of martial arts classes: boxing, Muay Thai, Brazilian Jiu Jitsu, wrestling, mixed martial arts, and Filipino martial arts. They also provide strength and conditioning sessions and fighter's training for those who aspire to compete in amateur or professional ranks.
Schedules and rates depend on the class, but rates range from Php300 to Php450 per session for non-members (Php200 to Php350 for members). Members of the gym can enjoy the Weekend Warrior Promo every Friday where rates for a class can go as low as Php100.
Snap Fitness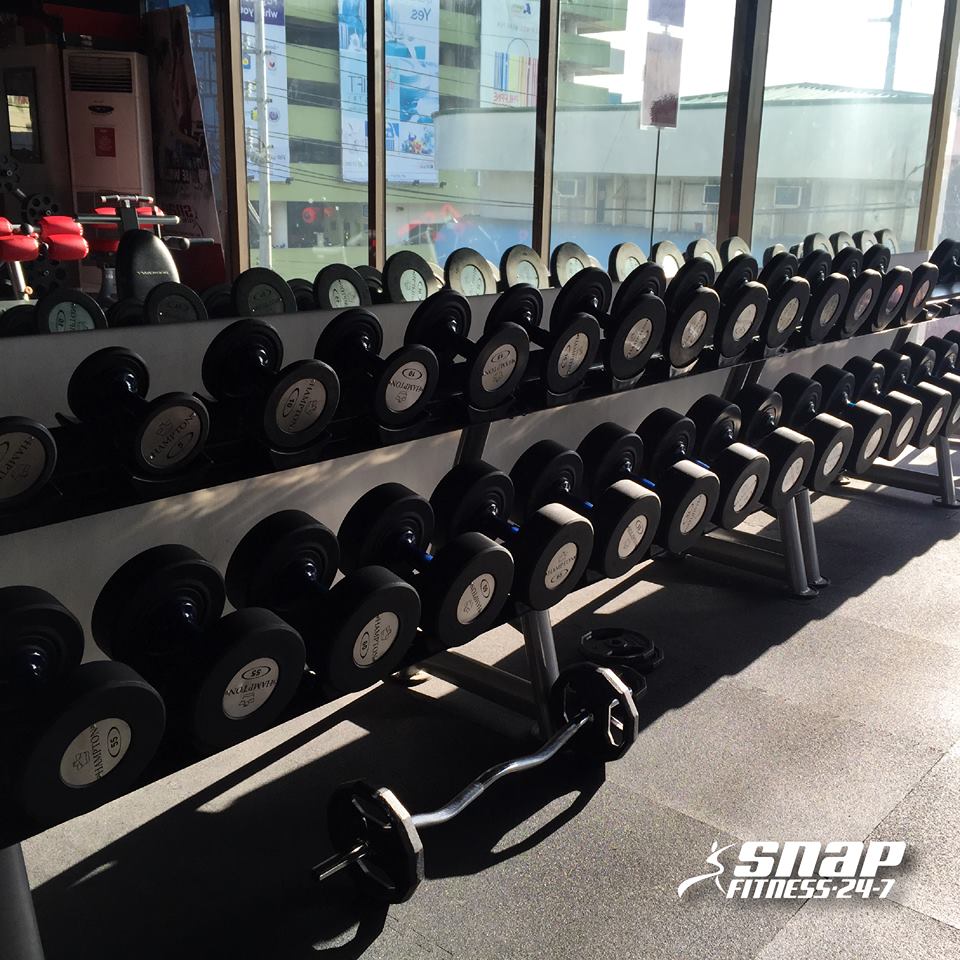 Spark Place, P. Tuazon Blvd. cor. 10th Ave., Cubao, Quezon City
(+632) 961-9078 | Facebook
Open every day for 24 hours
Snap Fitness is one of the only gyms that are open for business 24/7, perfect for the early risers and the nocturnal. It gives its visitors the best value for their money with affordable rates and a 7-Day Free Trial. Other than a gym, you can also enjoy group classes like yoga, zumba, and Pilates.
Platinum Executive Gym and Health Club
19-21 1st St. corner Gilmore Avenue, Brgy. Valencia, New Manila, Quezon City
(+632) 410-3370, (+632) 410-3379| Facebook, Website
Open Monday to Friday from 6a.m. to 10p.m., Saturday to Sunday from 8a.m. to 8p.m.
This executive club has everything you'd want in a fitness center. They have strength conditioning and cardio equipment for you to use while getting one-on-one training from a personal trainer. There's also a studio for attending group classes or just for you to stretch after a workout. And after pushing yourself to your limit, you can get some much needed pampering at the private massage rooms that also offer a variety of treatment programs, at the entertainment area, the Jacuzzi and Dry Sauna area, and lap pool among many other amenities!
Tara Gym
2F, Metrolane Shopping Arcade, P. Tuazon Boulevard corner 20th Avenue, Project 4, Cubao, Quezon City
(+63) 917-368-7634
One of the most affordable gyms around this city is Tara Gym Bodybuilding and Aerobics Center which doesn't ask for any joining fees or membership fees. They have the basic equipment and facilities but are known most for their group dance and fitness sessions. It's the perfect place for those who don't want to spend too much to stay fit.
Safehouse Fight Academy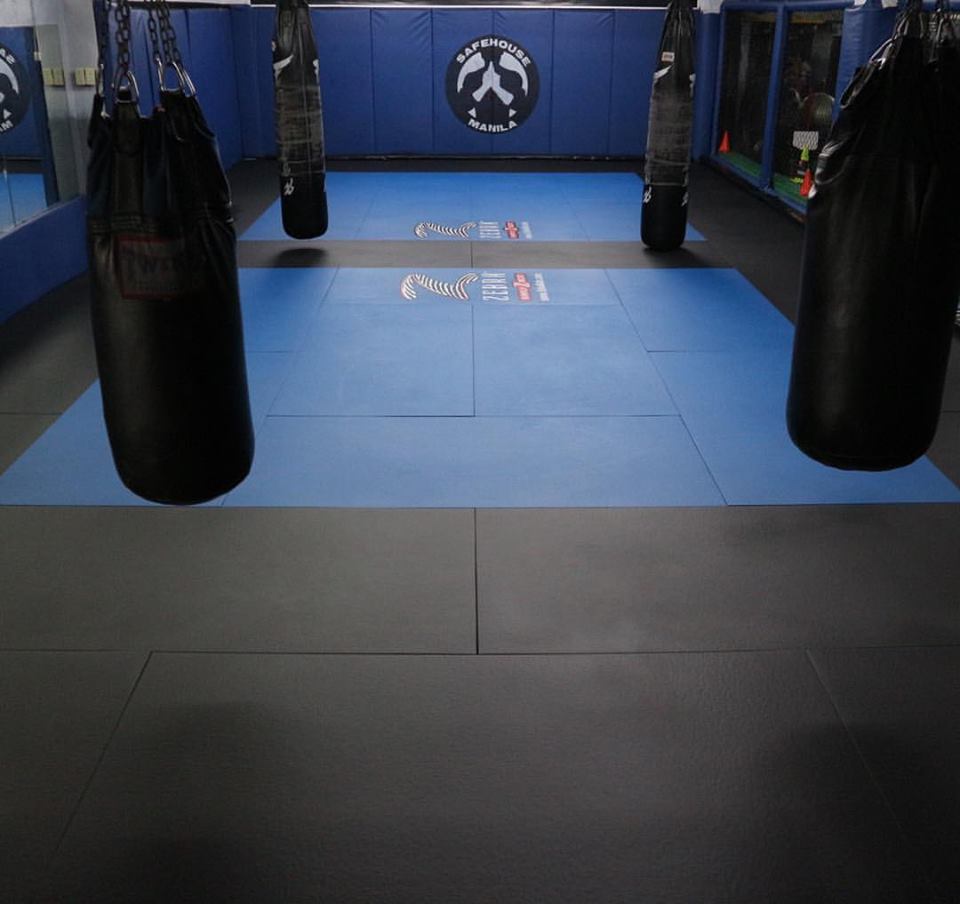 3F, Lamco Bldg., Quezon Ave., Quezon City
(+63) 917-827-6713, (+63) 351-2051 | Facebook
Open 24 hours every day
Calling itself the country's first Homegrown Fight Academy, this gym strives to breed the country's next award-winning fighter. They offer various programs including boxing, Muay Thai, Jui-jitsu, wrestling, and close combat training that not only strengthens the body but also the mind and spirit. First timers can book a trial session before enrolling in the class of their choosing.
Biofitness Gym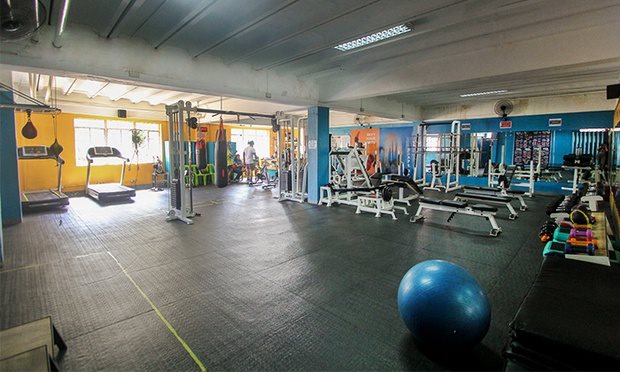 RM 05 986 Caly Bldg. Aurora Blvd. Cubao, Quezon City
(+63) 915-197-5175 | Facebook
Open Monday to Saturday from 7:30a.m. to 10p.m., Sunday from 10a.m. to 9p.m.
Biofitness Gym aims to serve fitness buffs of varying ages by offering a number of classes and sessions—from functional training to combat sports—at reasonable prices. They also provide personal training services to those who wish to be motivated to push themselves out of their comfort zones.
CrossFit Katipunan
10 Esteban Abada St., Loyola Heights,  Quezon City
(+63) 919-994-4914 | Facebook
Open every day
CrossFit Katipunan gives you a huge jumpstart on that #BalikAlindog2017 goal. For first timers to the gym and the whole set-up, you can avail of the Beginner Bootcamp program which features a mix of cardio and bodyweight training. Experienced crossfitters can avail of the CrossFit Unlimited membership which includes a lot of perks. And for students who find time in their busy schedules to stay fit, the gym offers a special discount good for an entire year. Don't they all just sound like great deals?
Cris Circuit Gym
71 Kamias Road, Unit 3F RGG Bldg., Quezon City
(+63) 995-682-4836, (+63) 949-566-0848, (+632) 435-9430 | Facebook
Open every day from 8a.m. to 10p.m.
Not only does this gym ensure you get that toned body you want for yourself, but it also provides you with an opportunity to consult with a qualified dietician (who is also the gym's trainer and fitness consultant) on the proper meals to eat for a healthier lifestyle. Membership and walk-in rates for the gym are affordable too!
What other gyms around QC are on your radar? Share them to us below!