Christmas is coming our way faster than we thought, and what better way to keep up than by eating? For the month of Oktoberfest, quench your thirst and prepare your tastebuds as we give you food promos you shouldn't dare miss. Bookmark this page for your reference!
Racks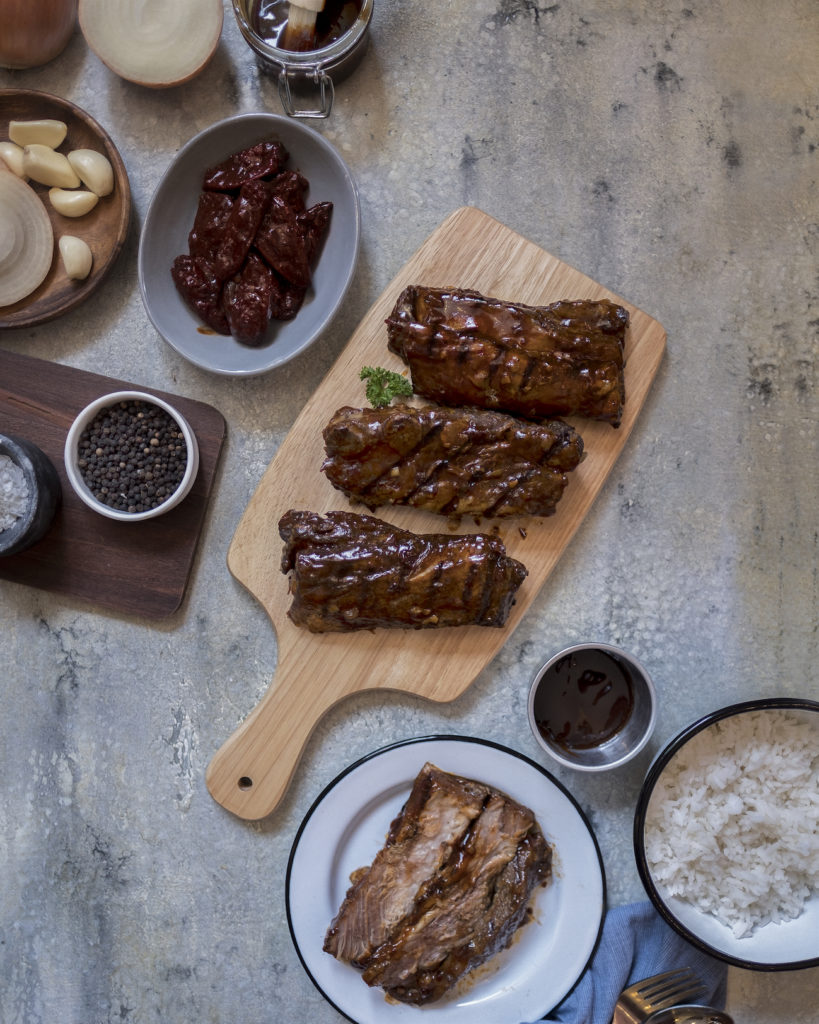 Racks serves up a new twist on their beloved classic ribs! Starting from September 15 up until November 5, you can avail their limited edition Smoked Chipotle Ribs! You can enjoy their flavor-filled chipotle rib with steamed rice and your favorite side. What are you waiting for? Head on over to Racks ASAP!
Su Casa Mexican Grill
Come and experience Su Casa Mexican Grill's version of Oktoberfest with their OKTOBERFEST Beer Bundles! Choose from their Local Beer Bundle (choice of San Miguel Pale Pilsen, San Mig Light or Red Horse) and Imported Beer Bundle (choice of Stella Artois Corona) and avail it for only 249 pesos! Enjoy your beer with a choice of 1 pica-pica: Spicy Buffalo Wings or Nachos.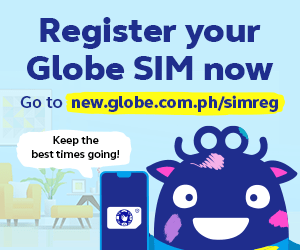 TGIFriday's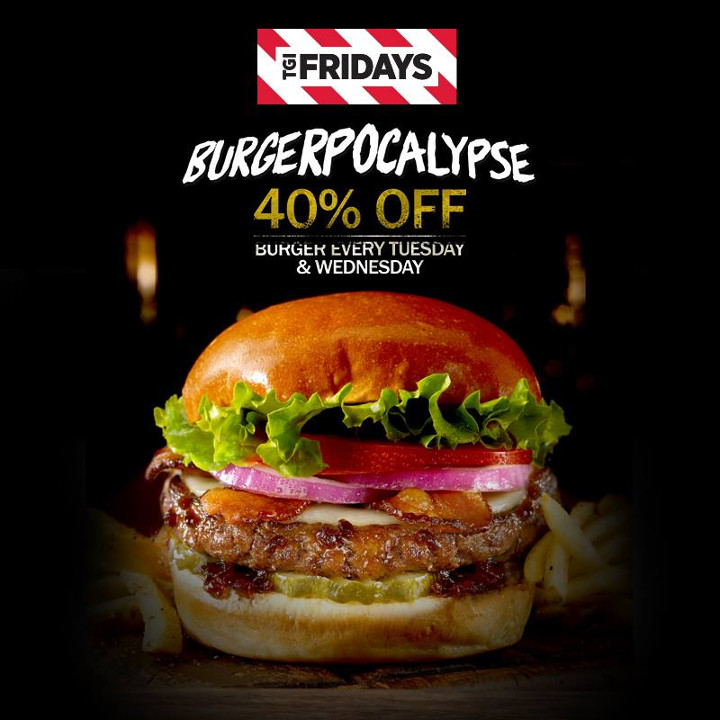 Prepare for an upgraded Tuesdays and Wednesdays, as TGIFriday's is giving us an offer we can't turn down. Get 40% OFF on all their burgers every Tuesday and Wednesday, valid from October 3 to November 1, 2017. Visit their Facebook page for more details.
Sushi Nori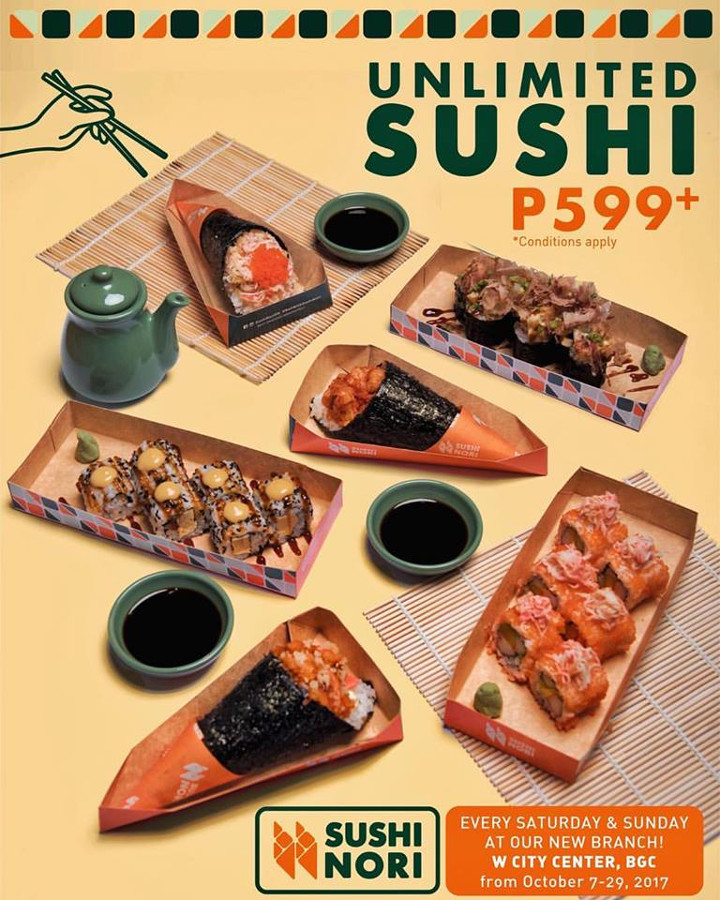 In celebration of their newest branch at W City Center BGC branch, Sushi Nori is having an unlimited sushi promo starting this October 2 up until October 29! Head on to their Facebook page for more details.
Kantorini Food Park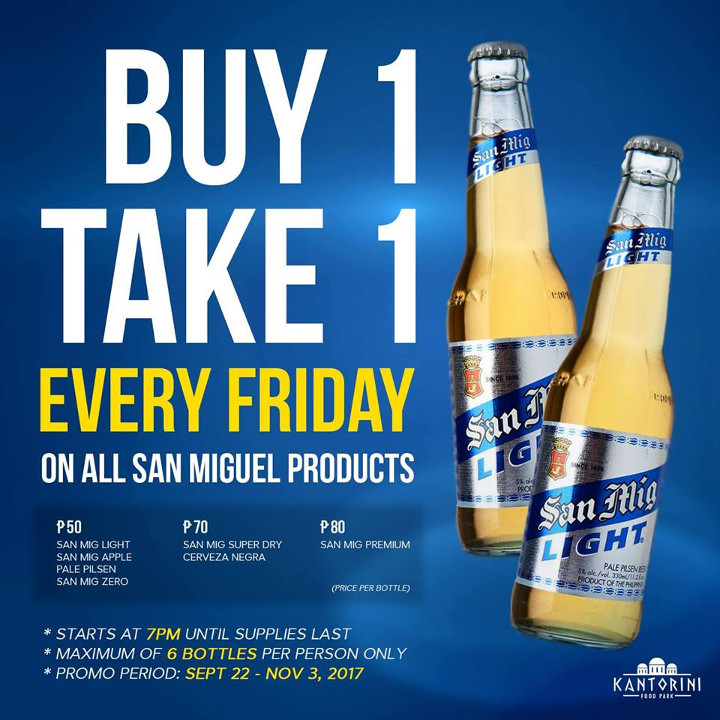 Head over to Kantorini Food Park and enjoy their Buy 1 Take 1 promo every Friday on all San Miguel products! Promo is valid until November 3. #OnlyKantorini
Taqueria 101
On Wednesdays we eat poke poke; that's the mantra of Taqueria 101 for this month as they're giving us more reasons to love the famed Hawaiian food. Every Wednesday, get a free Agua Fresca when you order their poke poke bowl. Poke poke? More like Poke-yassss.
Morganfield's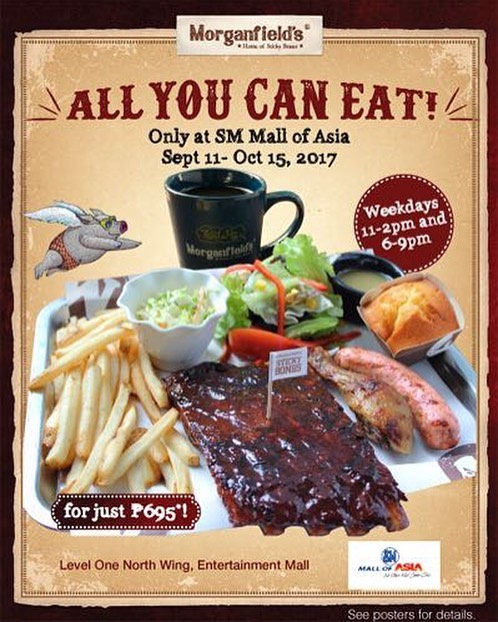 Did someone say unli? Enjoy Morganfield's eat-all-you can promo at their Mall of Asia branch, available on weekday lunches (11-2 pm) and dinners (6-9 pm). Hurry! Promo runs until October 15 only.
Chili's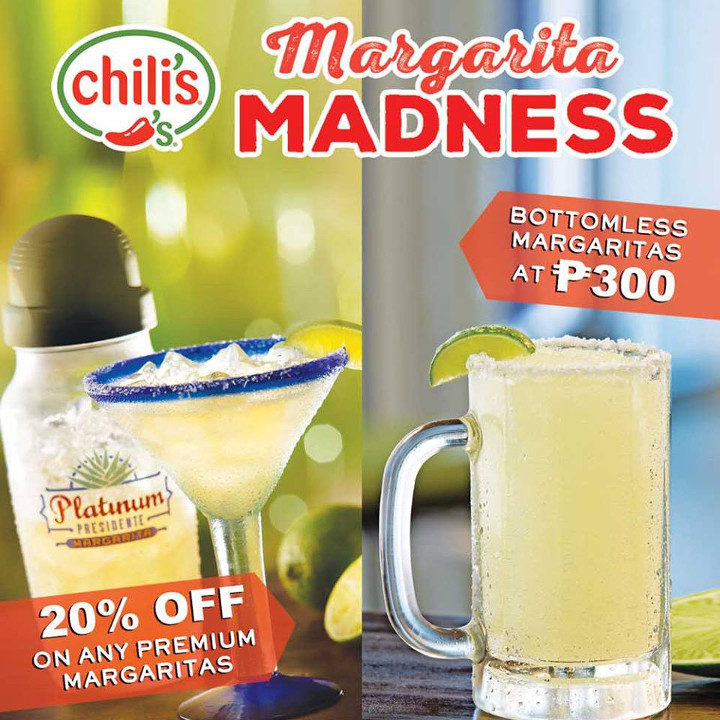 Chili's is bringing back its popular Margarita Madness promo! For the whole month of October, you can choose between 20% off on any Premium Margaritas OR enjoy Bottomless Margaritas for only 300 pesos. Visit the nearest Chili's branch now!
Know of any other promos? Share them with us below!