It's time to indulge into some finger licking goodness this month of March with this hot food promos that will surely satiate your appetite all-month long.
8. Subway's Sliced Chicken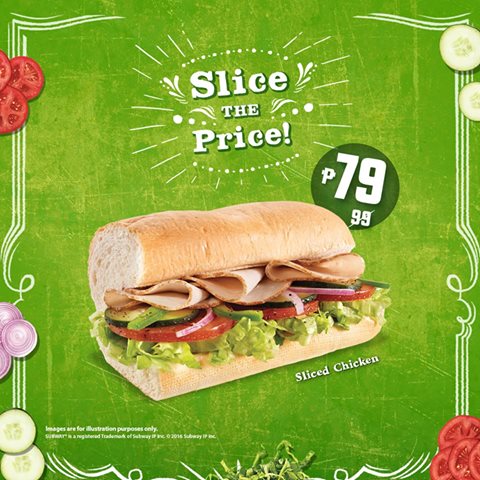 Dig in to some chicken goodness with Subway's Sliced Chicken  for only P79! There's no need to rush because this promo will be available until April 11, 2017.
7. Cha Time at the 30th
Cha Time has arrived at Ayala's the 30th with an opening promo  Buy 1 Get 1 from February 27 to March 5 at 2pm – 4pm.
But the fun doesn't stop there, because you can also enjoy FREE toppings from March 6 to 12 at 2pm – 4pm.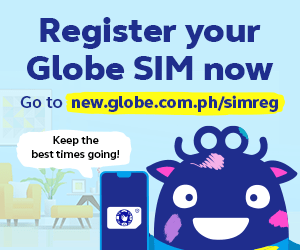 6. Army Navy's Buddy Promo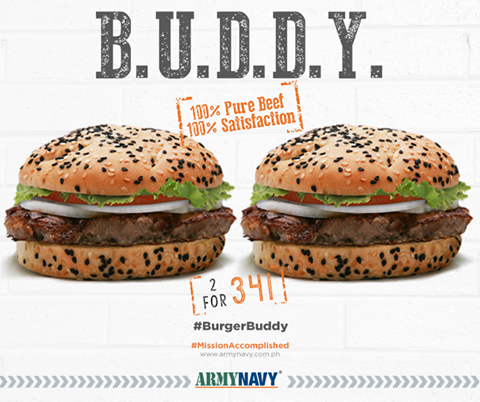 Grab a buddy to Army Navy and enjoy two classic burgers or two steak/chicken burritos for only P341. It's available nationwide until March 31, 2017. #MissionAccomplished
5. Seven Corners with BDO

Enjoy a 50% off when you dine at Seven Corners, a sumptuous buffet restaurant located at Crowne Plaza Galleria when you pay using your BDO Mastercard, Debit or Amex. The promo runs until April 16, 2017. Find out more about the promo here.
4. House of Wagyu with Citi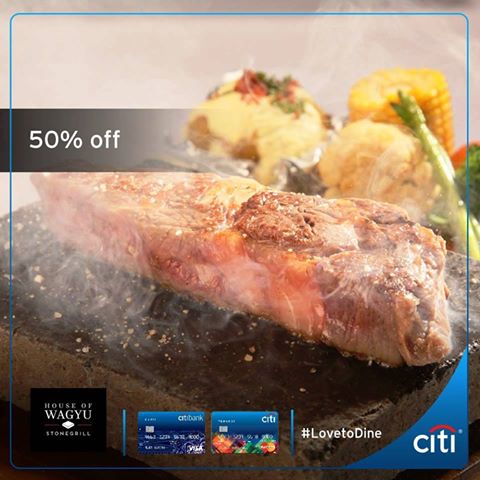 Indulge on 50% off Citi exclusive steak set meals using your Citi credit card or visa debit card. Enjoy this promo until April 30, 2017. Happy eating!
3. Alba's Buy 1 Take 1 Lunch Buffet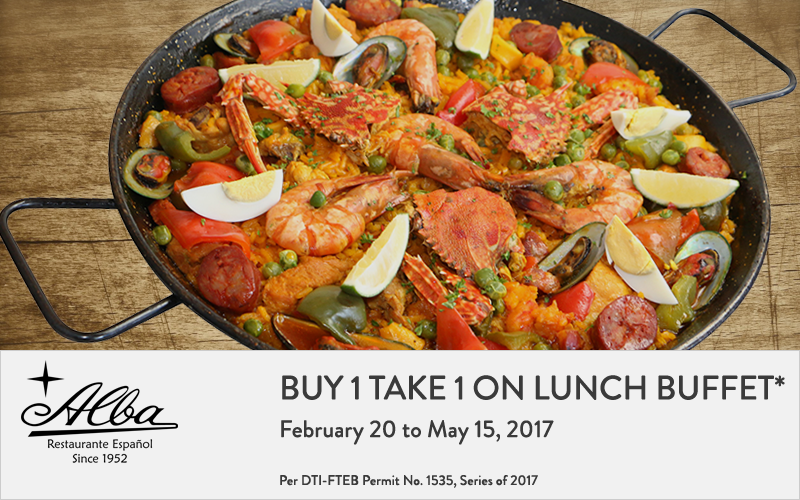 Treat your friend with Alba's buy 1 take 1 lunch buffet when you use your Security Bank Mastercard until May 17, 2017. Learn more about the promo here.
2. Shakey's Extended WOW Deal
Shakey's super WOW deal has been extended until March 31, 2017. So what are you waiting for? Grab your friends and enjoy a sumptuous feast worth P2017!
1. SM Food Court's Bundle Promo
Avail SM food court's P399 bundle promo and enjoy a delicious meal that's wallet-friendly. And the best part is that it doesn't have a promo expiration which means you can enjoy it all year long!

Do you know other food promos this March? Share them below!