One of the few great things about lockdown is that we got to discover that we could get the food we love delivered straight to our doorsteps. And as a bonus, we even get to #SupportLocal by buying from our fellow Pinoys and their delicious business endeavors. During the four months of quarantine, we have each discovered our own favorite food stores which, by now, must be staples in the dining table every month. Spice up your days with exciting meals and treats from our favorite local Instagram stores below.
Avenida Pedestrian Delights
View this post on Instagram
Avenida PH is your one-stop-shop for street food cravings. They have an awesome Taho Kit (P150/P300) complete with a taho scooper, an Ice Iskrambol Kit (P300/P1,000), Fishball, Kikiam, and Squidball Kits with sauce (P140/P150/P160), a Sago Gulaman Kit (P200/P350), and  Sorbelato Ice Cream cans (P300++). You can literally stock up on street food and never leave the house.
You can send Avenida PH a message on Instagram for orders or contact them through 0906 484 5785.
Mix Mojo
View this post on Instagram
Sometimes all you need to get rid of stress is a little party at home. Mix Mojo's bottled cocktails will get your party going. The Mix Mojo Classics box (P1,800) will get you four 250ml bottles of Mojito, Sangria, Amaretto Sour, and Margarita. The Mix Mojo Premium (P2,500) includes four 250ml bottles of Negroni, Old Fashioned, Aviation, and Cosmopolitan drinks.
Send Mix Mojo a message on Instagram for orders or text them on Viber 0915 068 2497.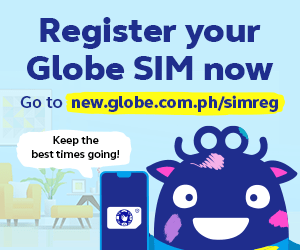 Mean Bean
Mean Bean's cold brews come in 250ml and 500ml bottles. They've got their signature unsweetened and pure Dark flavor (P110/P190), sweeter Smooth (P115/P195), and cold brew with caramel + milk for the Light flavor (P125/P210). There's nothing like a bottle of cold brew to treat yourself after a day's work!
To order, send Mean Bean a message on Instagram.
Mom's Sorbetes
View this post on Instagram
Yakult ice cream? Take our money! Mom's Sorbetes reinvents our favorite childhood drink into our new favorite dessert – Yakult ice cream. These come in 750ml pints (P145) that won't break the bank at all. You can get pints of other flavors too including childhood classics Chocnut with Cashew Nuts (P165), Coffee Crumble (P185), Iced Gem (P145), and Oreo Bits (P165).
For orders, send Mom's Sorbetes a message on Instagram or a text through 09176 55 1210/0917 522 2287.
The Blue Apron
View this post on Instagram
The Blue Apron's delightful creations are a marriage between healthy Poke bowls and tacos. You can get your fill of Sinful Salmon (P320++), Tempting Tuna (P320++), Krazy Kani (P280++), and Sisig Pokè Tacos (P295++). All that goodness is wrapped up in crispy taco shells and is available in boxes of 3s, 5s, and 7s. Place your order through this link and wait for The Blue Apron staff to contact you.
Musubi-Rush
Musubi-Rush creates delicious Spam Musubi snacks you can always enjoy no matter what time of day. Their menu includes the Original (P65) created with Homemade Original Sauce, the Spicy (P65) made with Homemade Spicy Sauce, the Deep Fried (P70) with Japanese Mayo Dip, and the Kimchi Musubi (P85) which is made with kimchi rice. They also sell Kimchi Fried Rice (P175++), Musubi-Rush Arancini Balls (P150), and Baked Shusi Trays (P300++).
To make sure that they deliver fresh products, Musubi-Rush follows a schedule so make sure to follow them on Instagram for updates and order inquiries.
Dolce Bella
View this post on Instagram
Chocolate chip cookies are one of the favorite quarantine snacks and Dolce Bella is a great find. What makes them different from other bakers is that they make sure their Chocolate Chunks (P300/box of 6) the perfect size, texture, and loaded with just the right amount of chocolate. It tastes amazing when you bite into a cookie! We'd beg for the recipe but we might not have the ability to replicate this.
Send Dolce Bella a message on Instagram for orders or text them at 0947 890 8514 for SMS, Viber, and WhatsApp.
Nama Baked Sushi
View this post on Instagram
What's quarantine if you haven't discovered the wonder that is a sushi bake tray? Nama Baked Sushi offers delicious flavors that might make you want to order more than one tray at once. You can try their Tuna or Salmon Baked Sushi with Eel Sauce (P500++), Ebi Baked Sushi with Wasabi Mayo (P600++), and Taiwan Sausage Baked Sushi (P600++). But if you want to get the best of all worlds, their Trio of Salmon, Tuna, and Ebi (P1,200) is the perfect pick.
For orders, send them a message on Instagram or contact them through 0917 825 8190  and 0917 149 8393.
What's your favorite food store find this quarantine?