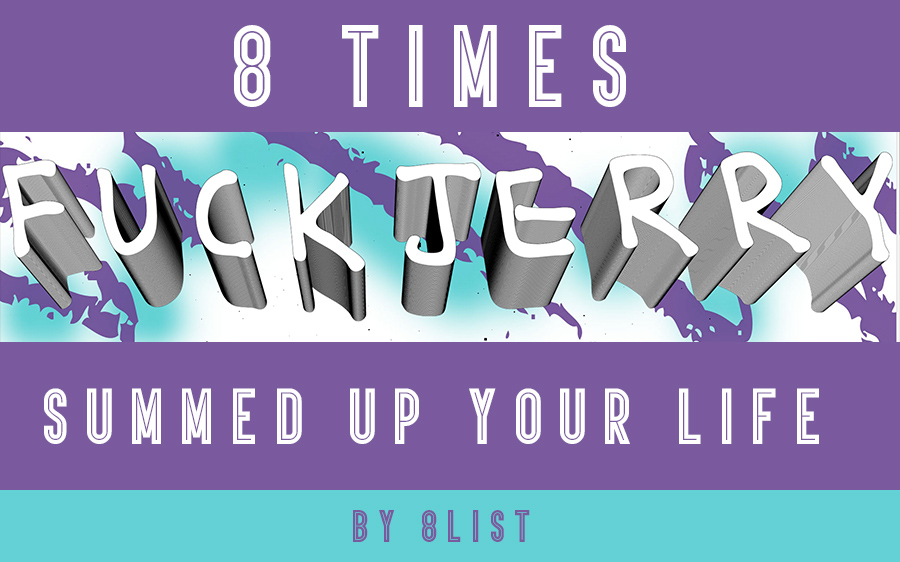 Ever heard of the Instagram accountF*ckJerry? Get on it. The man behind the account, Eliot Tebele, is a genius. He does an incredible job of capturing life's mundane (yet apparently important) moments, of reminding us of the hassles of everyday existence—from decisions you pat yourself on the back for, to awkward, cringe-worthy memories. Here are a few of our (most NSFW) favorites (and your soon-to-be ones)
8. When you're about to drop your mother some knowledge
7. On the benefits of trampolines
6. On meeting someone for the first time (like, in person)
5. What was that? Reading the books makes everything better?
4. On how drunken trips to the bathroom can forge new memories
3. When you just really need to let it out
A photo posted by Elliot Tebele (@fuckjerry) on
2. When you need to emote
1. When you need to start over
What are your favorites? Link it to us in the comments!