So it looks like we won't be attending concerts for a while, even when the pandemic is over. However, that doesn't mean you won't have the chance to see your favorite artists and scream to your favorite songs. Fortunately, you can still get the concert experience even in the comforts of your home. Here are some full live concerts on YouTube you can stream for free:
The 1975
If you were a tambay of Tumblr in 2013 or 2014, you probably had The 1975 in your playlist. They're an English indie rock band with members Matty, George, Ross, and Adam. In this concert, you'll hear songs from their first two albums and see vocalist Matty just casually drinking wine onstage.
Air Supply
This one is for old souls! Catch Air Supply's duo Russell Hitchcock and Graham Russell as they play some of their greatest hits in this concert in Hong Kong. You might want to invite your parents too, as they recall their youth with Air Supply's music.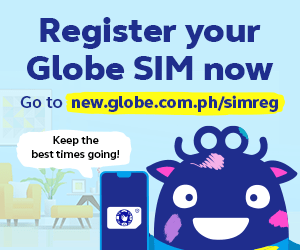 Bruno Mars
Are you ready to put your pinky rings up to the moon? Get ready to be swooned by Burno Mars' amazing vocals, dancing skills, and stage presence in this live concert from his 24K Magic Tour.
One Direction
Rumors of an upcoming One Direction reunion has been the talk of the town recently. Until that materializes, patiently wait for the boys to be together again by reliving one of their concerts! And yes, Zayn Malik is still included in this one. (Not sure about the upcoming reunion, though.)
EXO
K-pop fans, we gotchu! Concerts usually last for an hour or two, but artists like EXO are an exception since theirs usually go for three to four hours. Ready your eribong and make sure to have fan chants memorized as you sing along with the members in their fourth tour, the ElyXiOn.
Queen
Travel back to the late 80s and witness one of the most iconic and influential bands ever, Queen! Are you ready to scream at the top of your lungs with "We Will Rock You" or cry to "Love of My Life"? This concert's one that even older family members will enjoy.
Lorde
If my teenage years would have a soundtrack then it will definitely be Lorde's songs. Lorde is a singer from New Zealand who gained popularity with her award-wining song "Royals" in 2013. She hasn't visited the Philippines yet, so for now, this live concert will do.
Panic! At The Disco
Honestly, we can't deny the fact that at some point in elementary or high school, we had Panic! in our emo playlists. The American rock band is one of those who sound better live; are they eating their CDs? Don't miss out on some of their greatest hits in this concert, including "This Is Gospel" and the iconic cover of Queen's "Bohemian Rhapsody".
WATCH: Up Dharma Down, Ben&Ben, Unique and More Local Artists Hold Online Concerts and Jamming Sessions
WATCH: Up Dharma Down, Ben&Ben, Unique and More Local Artists Hold Online Concerts and Jamming Sessions
Kyzia Maramara | Apr 21, 2020
Which artists are you looking forward to seeing live when the virus is over? Tell us below!