When you're too focused on work and school, chances are you neglect to strengthen connections with those around you. When was the last time you spent an afternoon with your best friends? Maintaining good, healthy relationships with people you care about is better for your mental health in the long run. So if you've been skipping out on the past few hangouts with friends, it's time you corrected that with our list of fun things to do with your besties.
Have arts and crafts with wine night

Bust out your painting supplies and crochet tools for a creative night with your best friends. Unleash your inner artists and you'll find that it's one of the best ways to unwind after a long week. To make the evening even better, pair your arts and crafts night with a bottle of wine.
Jacob's Creek recently launched a fruity red wine called Jacob's Creek Cherry Red. This new variant is semi-sweet, approachable, and playful, breaking away from traditional red wine expectations. Its light body and fruity flavor make it less intimidating to those who generally find red wine too bitter.
Get a bottle of  Jacob's Creek Cherry Red at leading supermarkets and e-commerce sites and platforms starting at P500.
Get matching tattoos
View this post on Instagram
It doesn't have to be a full-body dragon tattoo across your back or a full-colored sleeve, it could be something dainty that won't be noticeable at first glance. Only you and your bestie will know it's there. There are a lot of tattoo parlors in Metro Manila you can visit to tick off this bucket list. Some even offer the most beautiful watercolor tattoos!
Back Tattoo Ideas From Celebs That You Can Flaunt or Keep Hidden Whenever You Want
Back Tattoo Ideas From Celebs That You Can Flaunt or Keep Hidden Whenever You Want
Meryl Medel | Apr 19, 2022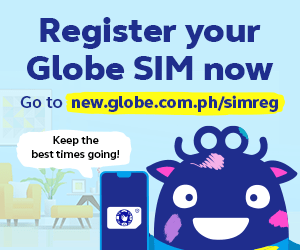 Spend a sleepover pampering yourselves
After a rough week, everyone in your friend group needs a little pampering. Go for a sleepover with skincare night. You could even preface this with an appointment at a spa or a good ol' massage. And then it's time to bring out your matching pajamas and your 8-step skincare routine!
Get mani-pedis
View this post on Instagram
Getting manicured and pedicured is always part of any list for a girl's day off — as it should. If we invest in skincare, we should also give our nails the same level of love and attention. And instead of going for the basic polish, upgrade to gel polishes for once. These are meant to last weeks longer and, unlike the basic polishes, won't chip the minute you leave the salon. Or go creative and get the wildest nail art you can get away with!
Go out of town
View this post on Instagram
This should be on every best friend's bucket list: Go out of town every two months. Leaving the city (and your jobs) for a while will do wonders for your soul. And since the Philippines never runs out of amazing beaches, it's safe to say you can always discover something new whenever you skip town. If you don't have the budget for flying (there are always seat sales to look out for), you can still have fun in nearby provinces like Rizal, Tagaytay, Batangas, or Laguna.
Eat at a posh restaurant
View this post on Instagram
There's a certain comfort in having fast food as your go-to but sometimes you just have to go ahead and book a table at a nice restaurant. You deserve a night out with your besties where you dress to the nines and pretend like your parents own half of the city (while simultaneously being on a budget, of course).
Volunteer together
View this post on Instagram
If you want to try something new with your besties, why not fight for a cause together? Talk about what you're passionate about and work together to volunteer for various organizations. You can participate in beach clean-ups, tree planting and nurturing in abused land, or even care for animals at a shelter. The besties that volunteer together, stay together.
Go ukay ukay shopping together
Shopping at malls is cool and all but let's admit it — the styles are limited and pricey too. Going on an ukay-ukay adventure in the metro is the exact opposite. You'll never know what you'll discover but you sure as heck know you won't go over budget. There are a lot of second-hand thrift stores in Makati Cinema Square and Anonas Mall. And if you want to go out of town, you can check out Ukay-Ukay Hub in Tagaytay or Baguio's famous night market.
Check us out on Facebook, Instagram, Twitter, TikTok, and YouTube, to be the first to know about the latest news and coolest trends!