When getting a tattoo, it's best to get a design that means something to you *and* that you won't end up regretting. The ink would be on your body for the rest of your life after all. But in case you're not yet ready to flaunt your ink in your daily life, you could get something in places where you could easily hide it, like your back. It's often covered by clothing or hair, so you can choose when to flaunt or hide it. Interested? Take a look at these back tattoo ideas that you can draw inspiration from:
A word or phrase
View this post on Instagram
Since your back is flat, you can rest assured that your word tatt wouldn't get stretched as much as you age (as opposed to other body parts like your abdomen). You can get something simple like Chie Filomeno, who has a small script tattoo on her back saying "amor fati."
A name
View this post on Instagram
If you want to keep things real simple, you can ink yourself with a name — maybe someone special's — or even your own, like Jasmine Curtis-Smith. She has a tattoo of her first name in Hebrew in the middle of her back. She got it after starring in the 2013 independent film Transit which was shot in Israel and brought her several awards.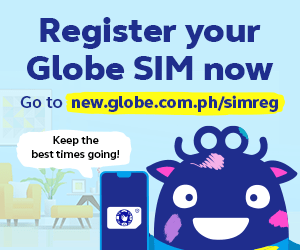 Symbols
If you're having a hard time deciding on a word, maybe you can go with a symbol instead. There's a lot out there that can represent whatever you want to remember forever on your skin. We're sure you'd find one that matches what you need like Saab Magalona and Coleen Garcia.
Top photo was taken on my wedding day 2015, bottom one was last Mon when Maxx and Robby had a small church ceremony just for family. So happy we were able to recreate this photo. I love you, @maxenemagalona! Spent all day stalking your Boracay wedding 💕 pic.twitter.com/OSyHYVav9d

— Saab #LeniKiko2022 (@saabmagalona) January 11, 2018

To honor her late father, Saab Magalona adopted his famed tattoo of three stars and sun at the top of her back, which is also the exact same place where Francis Magalona had inked the same design.
View this post on Instagram
Meanwhile, Coleen Garcia has an anchor with a butterfly on her back. She said the anchor symbolizes strength and stability for her, while the butterfly is dedicated to her grandmother, who took care of her.
Stars
View this post on Instagram
A star is a favorite among those who are getting a tattoo for the first time. Usually, it's a small, lone star. But you can get a big one like Rihanna's. She has a shower of stars flowing down from her neck to her upper back. Even if it looks big, she's able to hide it just by simply putting her hair down.
Butterfly
View this post on Instagram
Another popular design that many love is a butterfly. It symbolizes a lot of things, such as hope, life, and endurance.
Not many know, but Marian Rivera actually has a small butterfly tattoo on her back. Aside from the fact that the actress loves butterflies, she said this tattoo symbolizes her husband Dingdong Dantes' love.
Birds
View this post on Instagram
Aside from being simple *and* cute, birds symbolize freedom, and that's something most people like on their skin.
Maine Mendoza has a cluster of birds on her upper back. She can easily flaunt it on a halter top or an off-shoulder. And she can also hide it whenever she wants, so we think it's a perfect spot for a back tatt!
Flowers
View this post on Instagram
Simple line art of a lone flower would look pretty anywhere on your back, but most like to put theirs by the strap or at the top center of your back. You can show it off at the beach, too!
Minimalist landscape
View this post on Instagram
If you want something a little bigger, maybe you can get a simple landscape scene in line art. This one mixes various symbols like stars, planets, mountains, and a flower, and you can easily hide it under your hair or clothes.
Follow us on Facebook, Twitter, Instagram, Tiktok, and Youtube for the l8est entertaining, useful, and informative lists!