Garden Restaurants for Delicious Destressing

Greenery serves as an escape for the weary. Now, a person who grew up in the city may disagree, but there's actual science proving that being in (or even just looking at) nature soothes the mind and body. So if you're stressed out of your mind and nearing your breaking point—a visit to these beautiful garden restaurants just might be the break you need.
8. Concha's Garden Café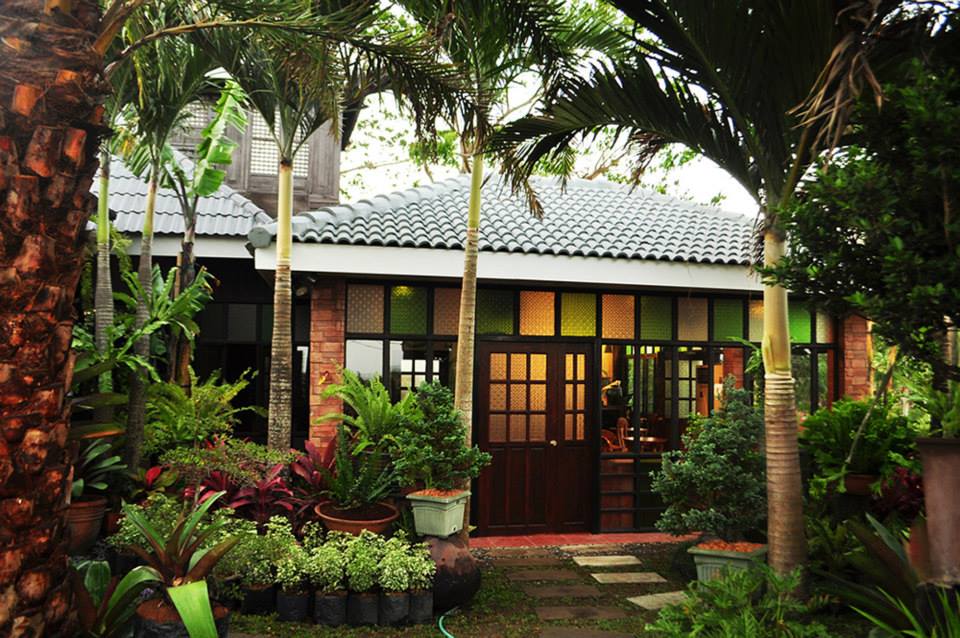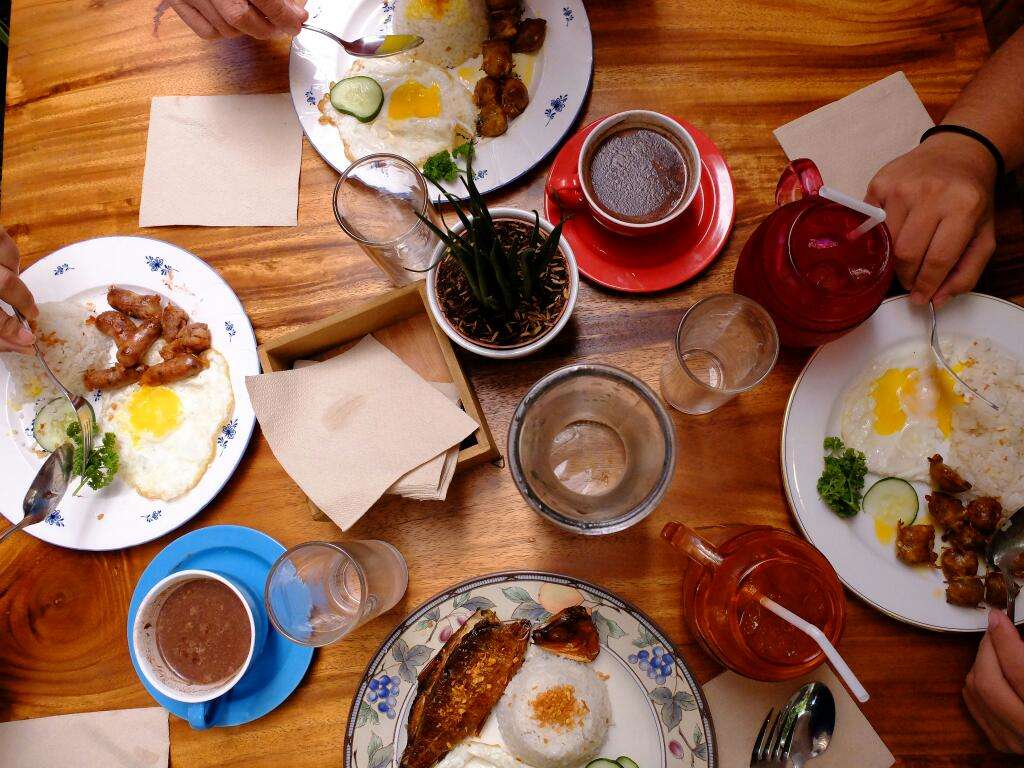 Mother Earth Gardens, Sta.Rosa-Tagaytay Road, Silang Cavite
0936 441 6089, 0917 848 1120, 0932 591 0444 | Facebook
Open on the weekdays from 7:30am to 9pm, weekends from 10am to 9pm
Concha's Garden Café is a restaurant hidden inside a huge, enchanting plant nursery. Its colorful glass panels, floral murals and wooden furnishings will amaze you, but it is the great heirloom Filipino recipes of Laoya, Sinigang Short Ribs, Kare-Kare (and more!) that they serve here that will truly captivate you. Breakfast in this setting will be a truly enchanting experience.
7. Designer Blooms Café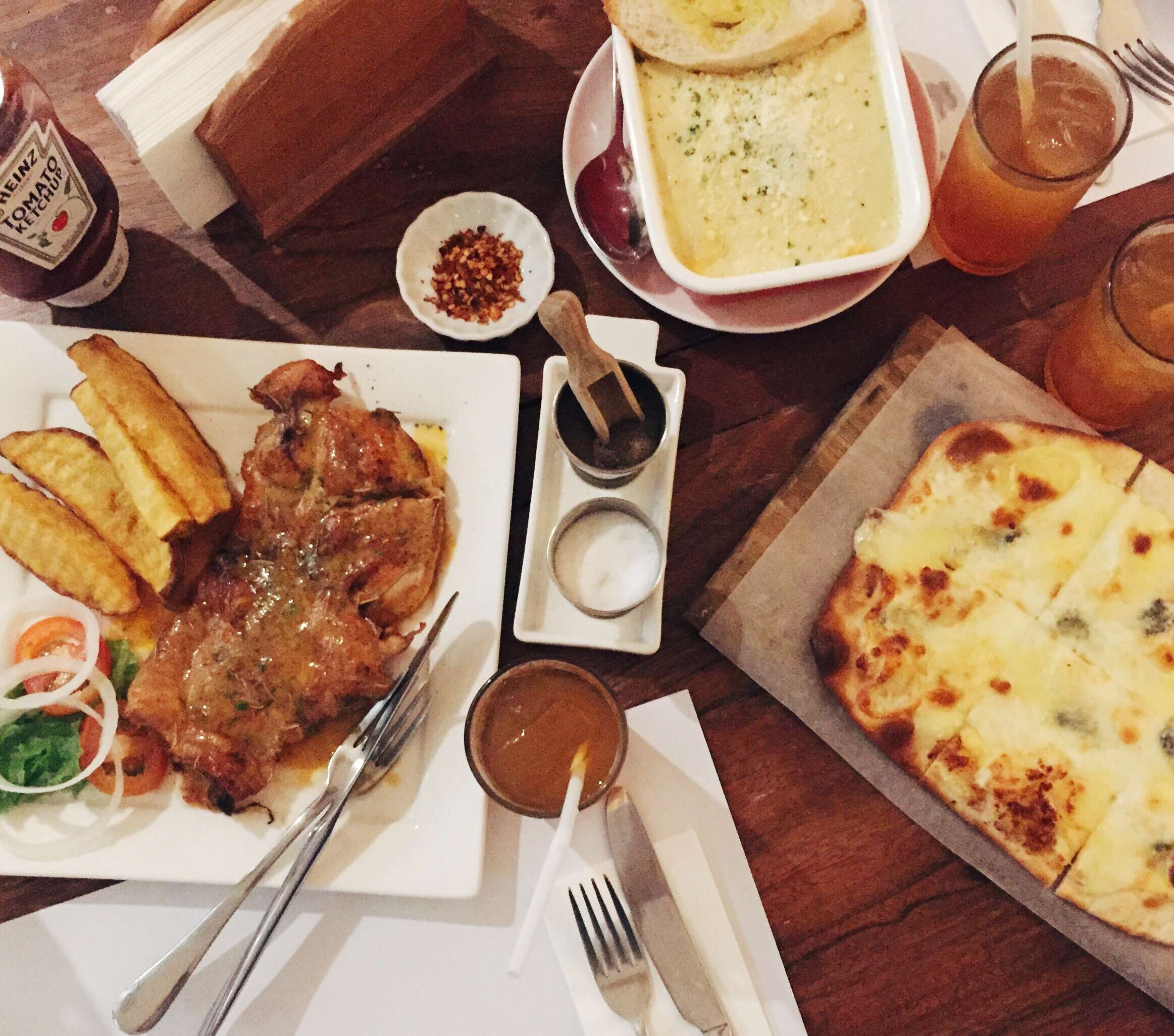 Molito Commercial Complex, Alabang, Muntinlupa City
(02) 808 9569 | Facebook
Open Monday to Thursday from 10am to 9pm, Friday from 10am to 12mn, Saturday from 7:30am to 12mn, Sunday from 8am to 10pm
Budget for two – P700
Designer Blooms Café—the very first fresh flower shop café—just might be prettiest place to eat in. While Designer Blooms is well-known for freshly-picked plants, their café is making a name for freshly-prepared comfort food. As you enjoy your meal, you'll be surrounded by pleasant fragrances and gorgeous flower arrangements.
The café is also an awesome place to get some work done, sans the stressful environment. When you start to get tired, simply look up from your laptop and look around this eye-candy of a cafe.
6. Hillside Café and Juice Bar
Cedarhills Garden Center, 57 Mother Ignacia St., Paligsahan, Quezon
0915 647 4706, (02) 374 1117 | Facebook
Open every day from 11:30am to 8:30pm
Budget for two – P800
Hillside Café and Juice Bar is nestled in a lovely gardening store. The restaurant's façade provides an apt peek at the refreshing, comforting meals that allow you to indulge without the guilt. They offer healthier and equally-tasty versions of pumpkin soup, mac & cheese, teriyaki, soft tacos, etc. And generally, all dishes are made with organic and locally-sourced ingredients.
Make your de-stressing retreat complete by sampling Hillside's cold-pressed juices, superfood smoothies and wellness shots.
5. Ninyo Fusion Cuisine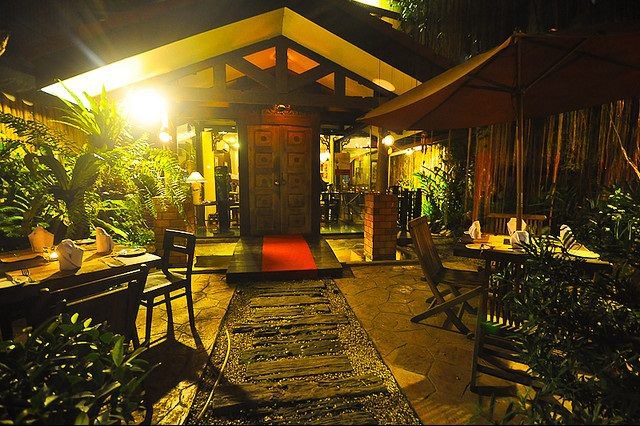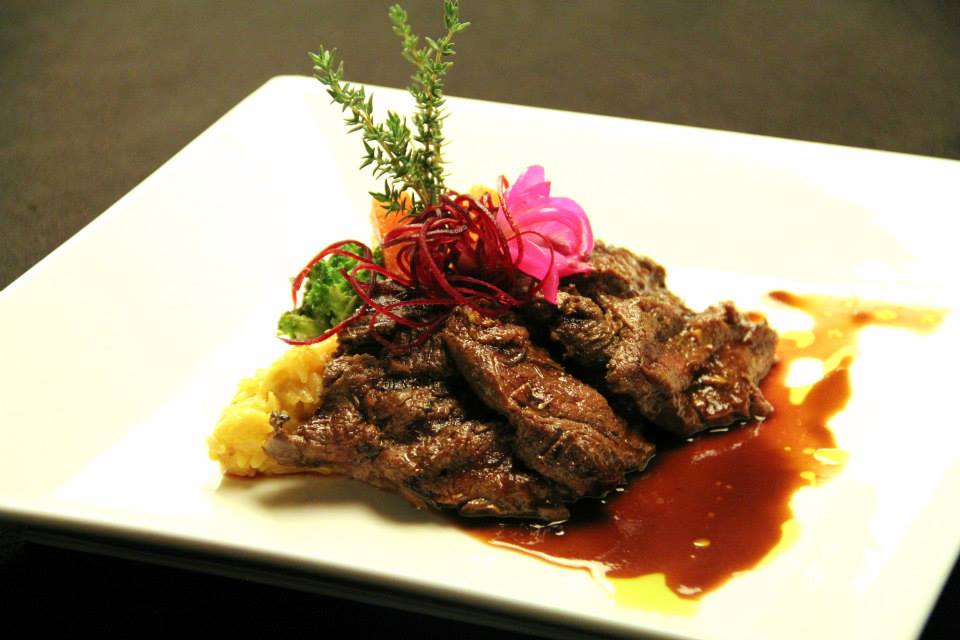 66 Esteban Abada Street, Loyola Heights, Quezon City
(02) 426 0301, 0917 530 2580 | Facebook
Open every day from 11am to 2pm then 6pm to 10pm
Budget for two – P1,500
You may be thinking densely-populated QC is a bad idea for a breather. But at Ninyo Fusion Cuisine—there are private gazebos, lush greenery and exciting European-Asian dishes waiting for your tired soul. Get the full gastronomic experience, and try their awesome tasting menus. Go on; you deserve it.
4. Lemuria
5 Julieta Circle, Horseshoe Village, New Manila, Quezon City
(02) 724 5211, 0927 428 4202 | Facebook | Website
Open Tuesday to Sunday from 6pm to 10:30pm
Budget for two – P3,000
You won't have to travel far for an escapade; Lemuria's refreshing scenery is located just at the heart of QC. This fine-dining restaurant serves excellent French-Mediterranean cuisine in an exquisite restaurant ambiance. All their dish-components are made from scratch, using only the best and freshest ingredients. Even bread and ice cream are made in-house.
3. Rustic Mornings by Isabelo
1 Isabelo Mendoza Street, San Roque, Marikina City
(02) 681 2461, (02) 425 8610 | Facebook
Open every day from 6pm to 11pm
Budget for two – P1,700
For some, Marikina requires a pretty long drive. But try your best to get there in time for breakfast some day soon, and the Rustic Mornings experience will be more than a fitting reward. Make this your motivation: A bright and cozy vibe, coupled with scrumptious breakfast dishes like Crispy Waffle Churros, Waffle-Chicken-Salad and Filipino Breakfast Tray.
2. Chateau Hestia
J. Hernandez Street, Purok 5, Barangay Bukal, Silang, Tagaytay, Tagaytay City
(02) 246 9069 ext:251, 0929 711 3289, 0905 352 4636 | Facebook | Website
Open every day from 9am to 10pm
Budget for two – P1600
If you know where to go, you'll find there are still parts of Tagaytay that remain a delicious secret among foodies. One of which is a European restaurant and deli called Chateau Hestia. You'll delight in their culinary motto: "We only serve what we serve our own families and nothing less."
And you'll taste this in every dish they make. And if you think you need to extend your destressing, Chateau Hestia doubles as a bed and breakfast with serene cottages.
1. Marcia Adams'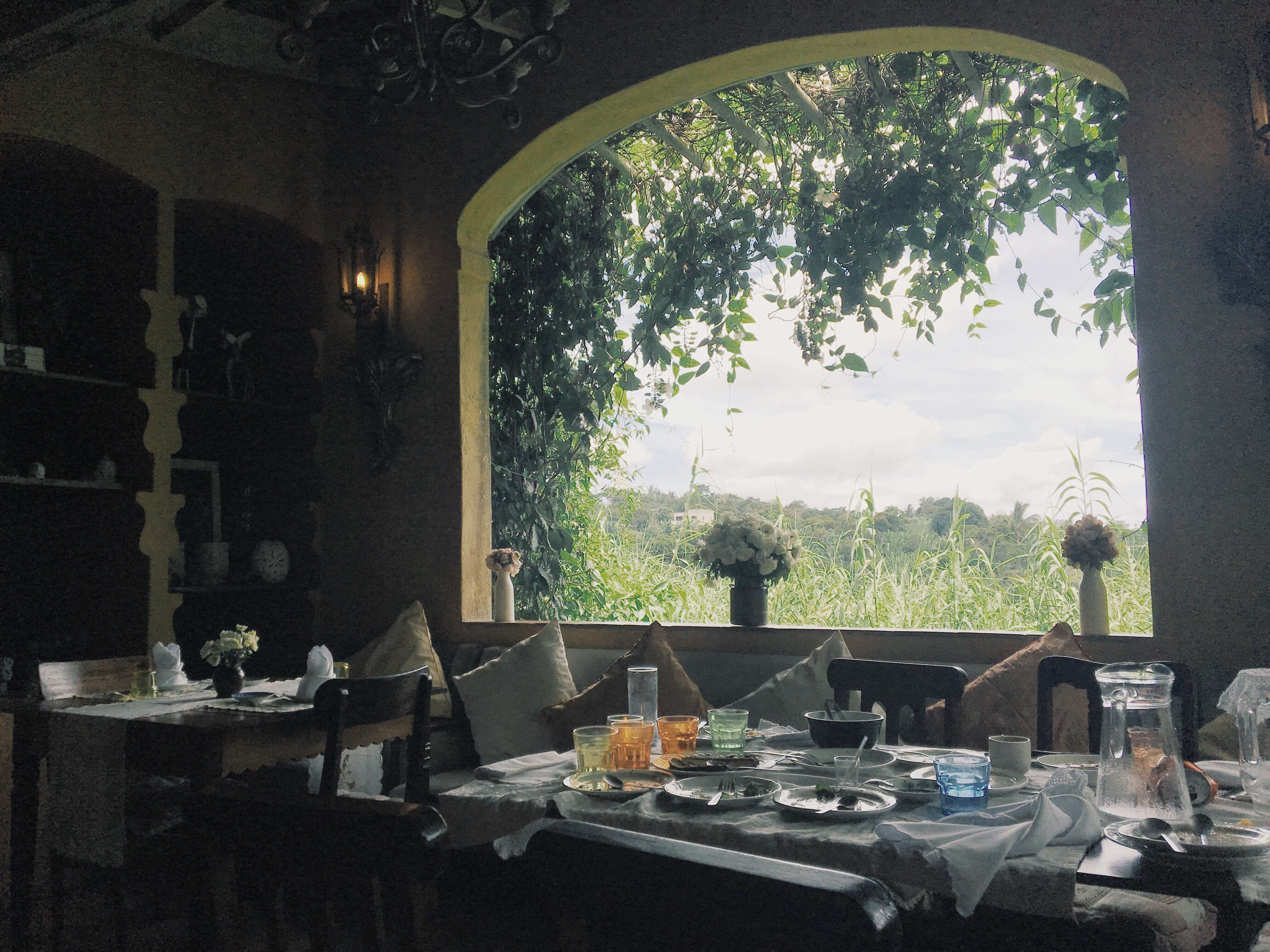 J. Rizal Street, Barangay Sicat, Alfonso, Tagaytay City
0917 801 1456 | Facebook
Open every day except Tuesdays from 11:30 am to 8:30pm
Budget for two – P2200
Just a tad farther than the popular and packed part of Tagaytay, you'll find a restaurant that looks like a piece of Tuscany. You'll have to go through narrow, winding roads to get to Marcia Adams', but the scenery and food will make the journey absolutely worth it. Explore the seemingly-endless pathways of lush greenery, snap photos of the rustic interiors and take in the charming surroundings, while indulging in their trademark fresh Mediterranean dishes.
Any other garden restaurants perfect for delicious destressing? Sound off below!