#ThankYouTD:
8 of our Best Memories of Tim Duncan

By Tim Henares


One of the best Power Forwards of all time has officially declared his retirement. In contrast to Kobe Bryant's farewell tour, Tim Duncan's low-key exit from the league he called home for 19 years is all that needs to be pointed out as a testament to the kind of person he was: a quiet, humble, unassuming man who was an amazing basketball player and an even more amazing human being.
It's hard to come up with a list about the 8 most "exciting" things about Tim Duncan, because The Big Fundamental was obviously never flashy or bombastic, but the larger-than-life gravitas he has on and off the court definitely has more than enough memories for us to share.
8. The Twin Towers era.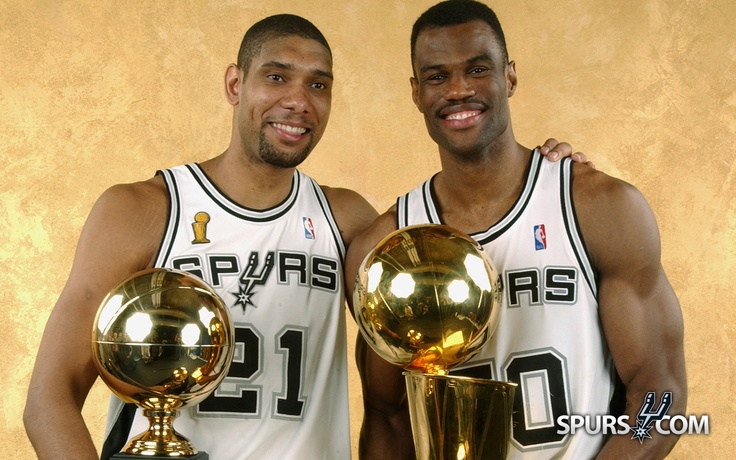 It may not have lasted long, but there's something to be said about seeing Tim Duncan and Glen Robinson dominate the league as a tandem for a few seasons, with the second effort finally getting the Admiral a ring or two before he rode off into the sunset. It was a seamless transition between a great leader and one of the greatest leaders of all time.
7. His free agency moments.
Like Dirk Nowitzki, it always seemed like a given that Tim Duncan was just going to re-sign with his team. The only question was if he was ever going to "cash out"—that is, take an absurdly high contract to make up for all the seasons he took a downright criminal pay cut just to make sure his team stayed competitively within the cap. Tim never did.
6. His charity work.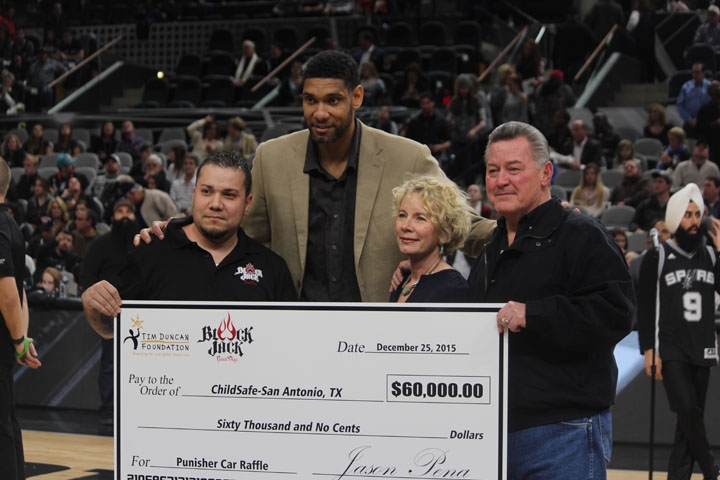 The Tim Duncan Foundation has raised more than $350,000 for breast cancer and prostate cancer research, and has done so much more. Tim Duncan is one of the "good guys" in sports, having served effortlessly as a role model to anyone who admired his work ethic.
5. His relationship with Coach Pop.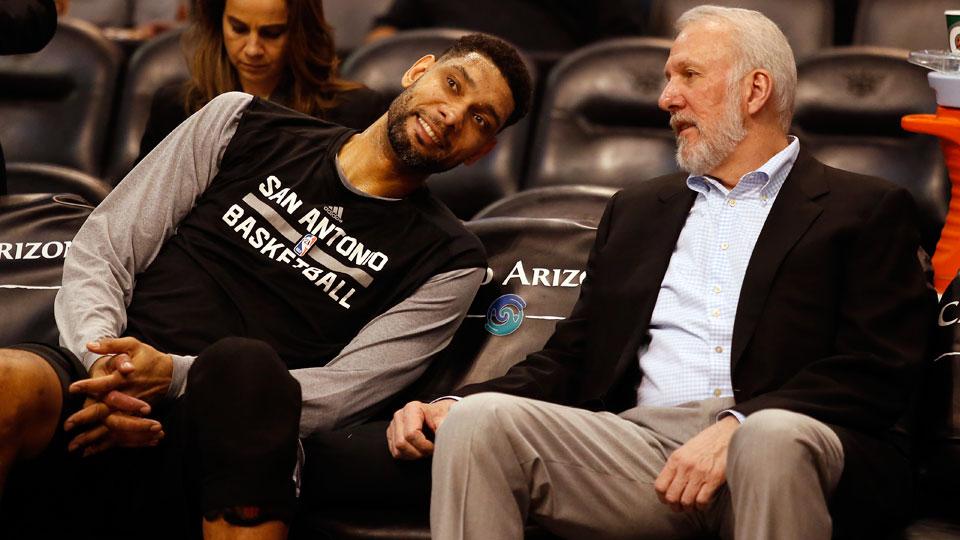 It's not called "the greatest love story in sports" for nothing. This was a bromance before the word even existed.