Did you know that one in four micro, small, and medium enterprises (MSMEs) in the Philippines is owned by a woman? This number could've easily risen during the pandemic, when the total MSME count reached 2.081 million in August 2021, higher than the 1.7 million record in 2020.
This just proves that when the going gets tough, Madiskarte Moms will rise to the occasion and make sure their family's needs are met. For the past two years, many women have experienced financial loss due to the COVID-19 pandemic. But instead of giving up, Filipinas found new ways to earn and grow even from the safety of their homes. And it's only right that they're recognized and awarded for their hard work.
Madiskarte Moms PH
Last September 2020, PLDT Home and a group of Filipino mompreneurs launched Madiskarte Moms PH (MMPH). It's an online community where moms from all walks of life can get tips and the know-how to grow and expand their side hustles or even start their own businesses. The group now boasts of over 98k members from all over the Philippines and has become a go-to safe space where members could share their experiences, ask for guidance, or even exchange best practices to motivate each other.
Gawad Madiskarte 2022: Pagkilala sa Tagumpay ng Madiskarteng Pinay
To recognize the hard work of Filipino mompreneurs and celebrate their success, MMPH is holding its first-ever annual awards – Gawad Madiskarte 2022: Pagkilala sa Tagumpay ng Madiskarteng Pinay.
Powered by PLDT Home Biz, the annual awards ceremony is a tribute to the Filipina entrepreneurial spirit that has persevered in the middle of an economically challenging pandemic. Gawad Madiskarte salutes mompreneurs who have struggled and thrived to create and grow their businesses — armed only with their drive and personal diskarte.
The virtual special awarding ceremony is fittingly set to happen on March 8, 2022, which is International Women's Day. It will have two main categories with three awards each. Hopefully, the awards will inspire other moms and women to start their own businesses from home as well.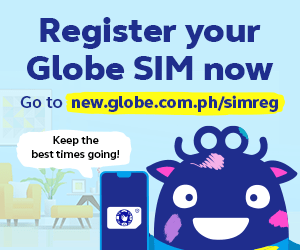 Category One: Start Up Division
Madiskarte Moms with online side hustles can win the first main award category, Start Up Division. To qualify, their side hustles have to be at least six months in operation and have persevered despite the challenges of the online pandemic. This category includes three awards:
Diskarteng Solid (Strongest Start-Up Business Model) – for Madiskarte Moms who have developed a strong business model that reflects their vision and gives exceptional customer value,
Diskarteng Malikhain (Most Innovative Product) – for creative mompreneurs who came up with fresh and unique products and services; and
Diskarteng Eco-Friendly (Most Green Business) – for businesses that have made conscious efforts to be socially responsible and environmentally friendly
Category Two: Scale Up Division

The Scale Up Division honors moms who have successfully started and maintained their businesses for at least 13 months. This category includes three awards:
Diskarteng Angat (Fastest Growing Business) – for Madiskarte Moms who achieved exceptional growth coupled with robust vision and strategy for their business,
Diskarteng Digital (Best Multi-Channel Business) – for businesses that successfully aced the multi-channel approach; and
Diskarteng May Puso (Best Social Enterprise) – for mompreneurs with businesses meant to give back and empower communities.
Madiskarte Moms looking to join the Scale Up Division have to have either a physical or e-commerce shop with supporting documents including a DTI permit, BIR registration, or Barangay Certificate.
There's a special award too

Gawad Madiskarte is set to give lots of awards but there's one that's extra special. One exceptional mompreneur will win the Diskarteng HomeBiz (Mompreneur's Choice Award) award. The special award honors mompreneurs whose business success story is a huge inspiration for others. Other mompreneurs will vote on who they think most deserves this award.
What prizes await Madiskarte Moms?
Gawad Madiskarte will be awarding hardworking moms with prizes to boost their business even more. Each winning mompreneur will take home a P100,000 cash prize, a one-year PDLT Home Biz Plan for that reliable and fast internet connection, and a laptop to help them further grow their side hustles.
They will also get customized trophies

Winning Madiskerte Moms in the major categories will also bag a beautiful trophy customized by award-winning sculptor and contemporary artist Glenn Cagandahan. Known for his expressionist works featuring farmers, families on carabaos, and other rural images, Cagandahan's art brings to mind the Filipino's unwavering sense of hard work — making him the perfect choice to create these awards.
Join Madiskarte Moms PH now!
Who will be taking home these prestigious awards? We'll be finding that out soon! In the meantime, join the Madiskarte Moms PH Facebook group for updates and more information on Gawad Madiskarte 2022. You can also check out and subscribe to Madiskarte Moms on YouTube for helpful videos on starting businesses. Who knows, maybe next year you'll be the mompreneur who'll bring home the big prizes!
Check us out on Facebook, Instagram, Twitter, and YouTube, and be the first to know about the latest news and coolest trends!