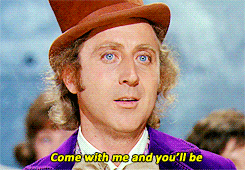 We'll Begin With a Spin: Gene Wilder's 8 Unforgettable Roles
By Mikhail Lecaros

With a body of work spanning across six decades, including career-defining turns as a cowboy, a mad scientist, and the owner of a chocolate factory, Gene Wilder was well established as one of Hollywood's favorite funny men, making it all the more tragic when news of his passing last week, at the age of 83, was made public.
Falling to Alzheimer's Disease, Wilder's family said that it had been the actor's wish to have his illness remain hidden, to avoid disappointing the multitudes of fans worldwide who still recognized and greeted him as Willy Wonka. Following his retirement in 1991 ("I don't like show business, I realized…I like show, but I don't like the business."), Wilder remained active until as recently as last year, when he portrayed the voice of grumpy alien "Elmer" on Yo Gabba Gabba!
Please join us now, as we pay tribute to a great performer with a fond look back at 8 of Gene Wilder's most unforgettable characters (apologies to fans of The Little Prince and Another You), to show just why the man with the crazy eyes and wild hair was so beloved.
8. "The Hostage" in Bonnie and Clyde (1967)
Though he's only in it for around 10 minutes or so, Wilder manages to make every second he's onscreen count in one of cinema's most critically acclaimed (and bloody) dramas. He plays against the film's (then-) more famous leads, Warren Beatty, Faye Dunaway, Gene Hackman, and Estelle Parsons, portraying an offbeat, overly-talkative hostage with a girlfriend of questionable age. His reaction when he finds out how old she really is – priceless.
7. "Mr. Stein" in Will and Grace (2003)
While his 1994 sitcom, Something Wilder, failed to get anyone excited, Wilder proved his TV comedy chops in a big way ten years later when he appeared in two episodes of hit show Will and Grace. Wilder was introduced as Mr. Stein, Will's eccentric boss, whose time in a mental asylum is glossed over as having been spent running the nonexistent "London office." Powered by this performance, the then-70-year-old Wilder finally won a major acting award, claiming an Emmy for Outstanding Guest Actor in a Comedy Series.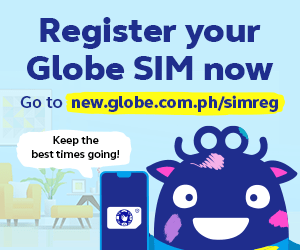 6. "Skip" in Stir Crazy (1980)
The third-highest grossing film of 1980 (after The Empire Strikes Back and 9 to 5), this second big screen team-up of Wilder with standup legend Richard Pryor featured the former as Skip Donahue, a writer jailed for a crime he didn't commit. The film centers on his friendship with his partner in (wrongly-accused) crime and fellow inmate Harry (Pryor), and their misadventures in planning to escape a maximum-security jail while preparing for the prison's annual rodeo competition. A million monkeys with a million typewriters could not have come up with that last sentence.
5. "George" in Silver Streak (1976)
The first onscreen pairing of Wilder and stand-up legend Richard Pryor, which saw them trying to solve a mystery on (as well as in, around, and on top of) a moving train, plays like a prototypical buddy cop action comedy, except one where the cops are a book editor (Wilder) and a smalltime thief (Pryor). As the first successful interracial comedy duo in Hollywood history, Wilder and Pryor would build on the working relationship they had begun working on the script for Blazing Saddles and star in a total of four films together. Three more films, including Stir Crazy, See No Evil, Hear No Evil, and Another You.