On January 8, 2016, due to cardiac arrest, we just lost the man we all know and love as "Kuya Germs."
With a storied career spanning five decades, everything about the Master Showman was larger than life.
As the resident Throwback expert here in the 8List.ph, half of the things I wrote about can be directly or indirectly linked back to him. For that and so much more, I owe a lot to Kuya Germs. And so do countless other lives he has touched, one way or the other.
Here are just 8 of our fondest memories of the man.

At the height of the controversy involving Bayo's "What's your mix?" campaign, a series of memes came out lampooning the concept. One of the most popular images came from the 8List: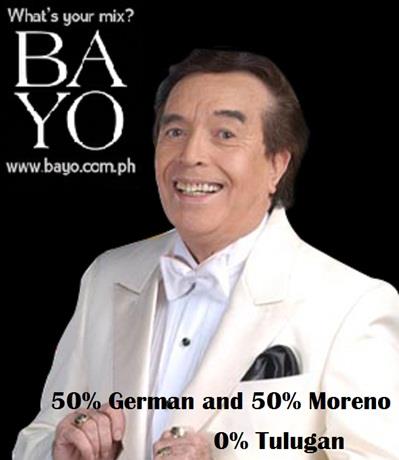 Yep, that was us.
It was a good-natured pun about German Moreno, and it was always amazing to see that Kuya Germs was never the type to be unable to laugh at himself. Over the years, countless people have done impressions of him to his face, and all he could do is smile and appreciate the loving tribute given to him, because it's hard to find a single person who would make a mean-spirited joke about Kuya Germs. Jesting with the Payaso has always been done with love.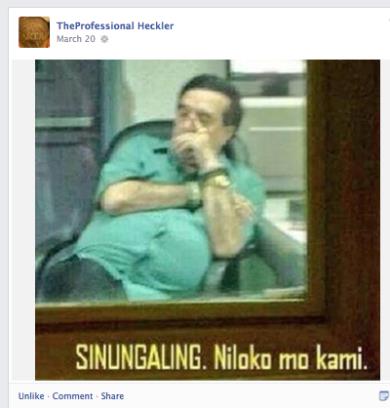 Case in point…
Speaking of "Payaso…"

The 1986 film Payaso is perhaps the most memorable role German Moreno has ever played. Directed by the great Celso Ad Castillo, the title of this breakout film was actually suggested by Kuya Germs himself. It was his attempt to have a serious film with pathos and tell the tale of the sadness behind the clown makeup, with a cast of thousands: practically anyone who was anyone in 1986 showed up in this film to make a cameo, at least.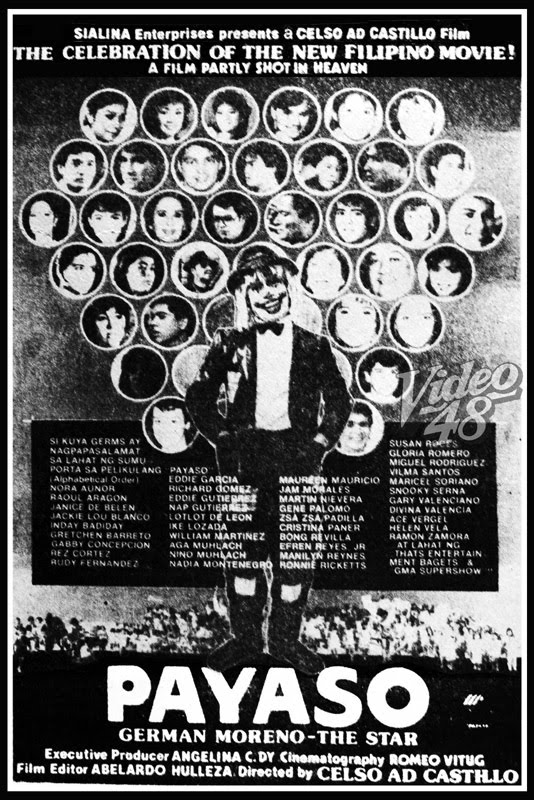 For the most part, it was critically despised. Too hammy. Too cheesy. Too awards-bait-y. Overall, more than a few critics felt it was a terrible movie trying so hard to pretend it was a good one.
We didn't care then. We didn't care now. We loved Payaso anyways, because someone clearly poured their heart into making this film, warts and all.

Can you list just one "That's…" memory here? I can't. There's just wayyyy too many. Here's something undeniable, though: his legacy is everywhere, to this very day. Just a few examples:
Billy Crawford? That's Kuya Germs right there.
Jojo A. All the Way? You know it.
The walking Throwback Thursday, Chuckie Dreyfuss? Yup. Still the Master Showman.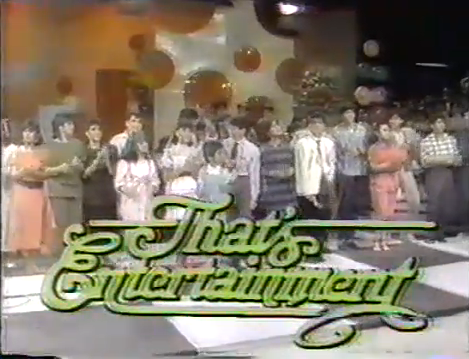 The people in this photo have drawn enough money to purchase a small country.
Generations of stars sprung forth from That's, and we can never discount the strong influence German Moreno has imparted on that.

I'm sure we all know that the Eastwood Walk of Fame was German Moreno's brainchild, right? As many stars of note as possible has been crammed on there, from Lea Salonga to Daniel Padilla. It's actually pretty spectacular to see, 90% of the time.

Pictured: the 10% that isn't.
If we used the hashtag #KuyaGermsCameUpWithThat as a topic, I think we'd be trending for weeks, just trying to list down every single thing that originated from him.
Something about the way Kuya Germs plugged his sponsors never failed to make us smile. He wasn't a newscaster, but his telltale voice is every bit as memorable as Noli De Castro wishing us a "magandang gabi, bayan!"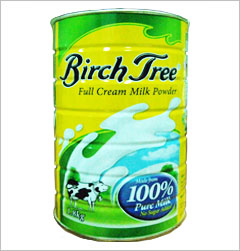 After Kuya Germs, Birch Tree became an obscure brand once again. Needless to say, this proved that the Master Showman didn't just make stars, he also made brands. And unmade them at will.

People tend to forget that Kuya Germs started out as a radio personality. Just like Johnny Midnight and Eddie Ilarde and so many more, his underlying influence on the radio industry continues to be felt to this very day. Radio personalities who know and respect their history will spare a moment to thank him for helping blaze the trail for them.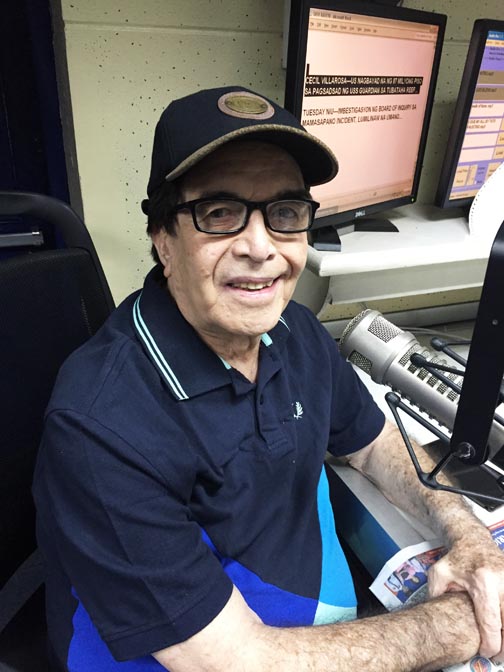 Here he is, ready to drop some dope rhymes on everyone.
We tend to think that the old school is so "passe" and that times have changed. What we forget when we say that is the fact that these old school influences allowed us to evolve our craft. Whether radio, film, or TV, it's pretty clear that the Master Showman has indeed transcended it all. He was human. He had his failings. He had his woes and cares. But he was bigger than all of them, and nobody could deny that.

Out of everyone German Moreno has worked with in show business, perhaps the most high-profile professional relationship he has ever had was one with the Superstar, Nora Aunor. For decades, they have supported each other through the best of times and the worst of times. They have never run out of good things to say about each other. It was the closest thing to father and daughter you will ever see from Kuya Germs, and it was a beautiful relationship because it was so real.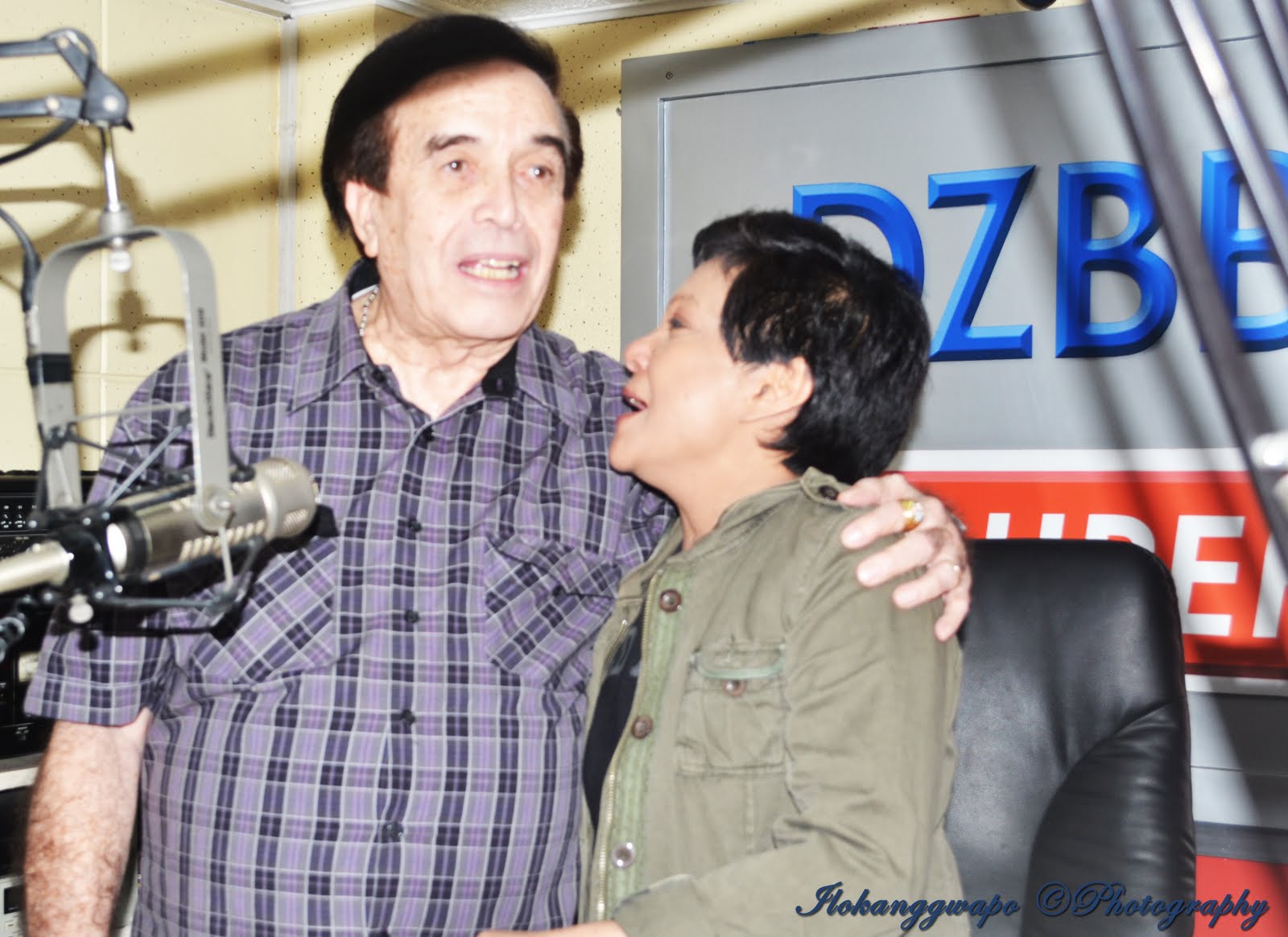 Kuya Germs, IKAW ang Superstar ng buhay niya.
In every human moment of Nora Aunor's career, Kuya Germs was steadfastly there. From the TV show Superstar that he hosted and she starred in to the "Guy and Pip Song Festival" on radio, these two were inextricably linked to each other, and both became all the better for it.

Perhaps the most famous thing Kuya Germs is remembered for in 2016 is his never-ending battlecry of "Walang Tulugan" in his late late night show. It was catchy and cheesy and endearing all at the same time, and has made Kuya Germs the Patron Saint of Insomnia.
As we lovingly remember Kuya Germs in this 8List, this is perhaps the most generation-crossing legacy he has ever left for all of us. His relentless drive for show business made us feel that there was more to the glitz and the glamor than just greed and avarice and selfishness. Kuya Germs gave showbiz a heart, and that heart will continue beating forever, thanks to the legacy he has left. And while he has promised to never sleep for our entertainment, now his time has come to finally rest.
Tulog na, Kuya Germs. Maraming salamat, at hindi ka namin malilimutan.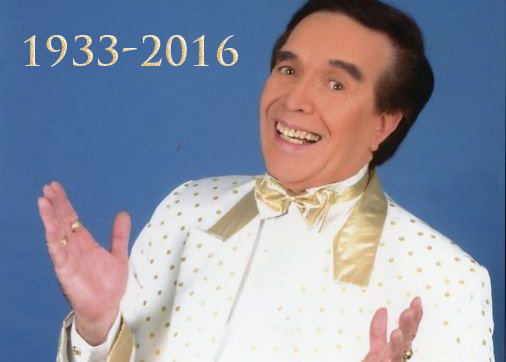 O soft embalmer of the still midnight,
Shutting, with careful fingers and benign,
Our gloom-pleas'd eyes, embower'd from the light,
Enshaded in forgetfulness divine:
O soothest Sleep! if so it please thee, close
In midst of this thine hymn my willing eyes,
Or wait the "Amen," ere thy poppy throws
Around my bed its lulling charities.
Then save me, or the passed day will shine
Upon my pillow, breeding many woes,—
Save me from curious Conscience, that still lords
Its strength for darkness, burrowing like a mole;
Turn the key deftly in the oiled wards,
And seal the hushed Casket of my Soul.

– John Keats, "To Sleep"