Players Who Embodied Ginebra's "Never Say Die" Spirit
By Mike Diez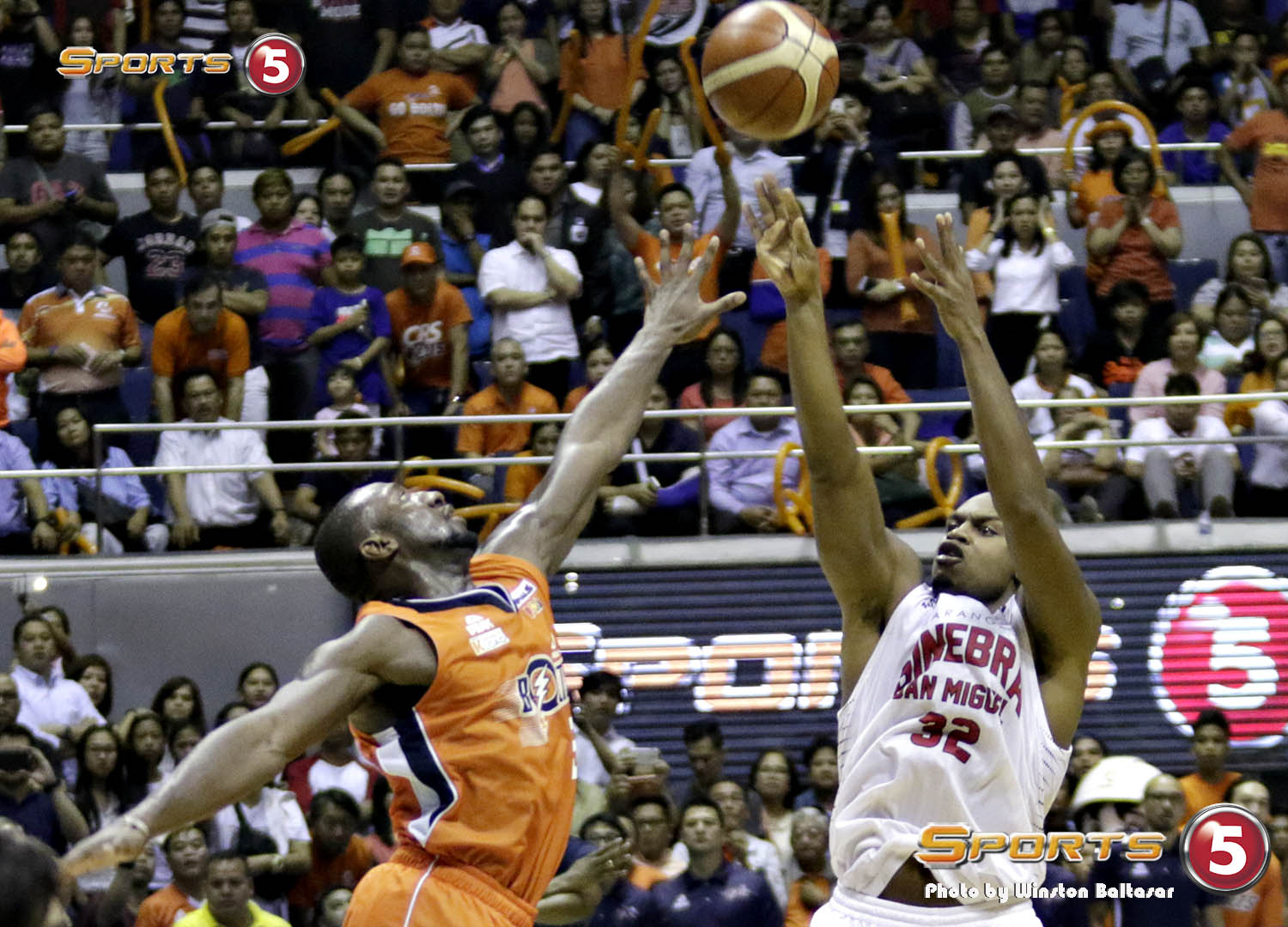 Ginebra fans are gushing over Justin Brownlee's buzzer beater that ended PBA's Barangay Ginebra's eight year championship drought.
Brownlee may eventually end up in the Ginebra pantheon of greats, but here we give you the ultimate "never-say-die" players that have etched their names in the hearts and minds of true-blue Ginebra die-hards:
8. Noli Locsin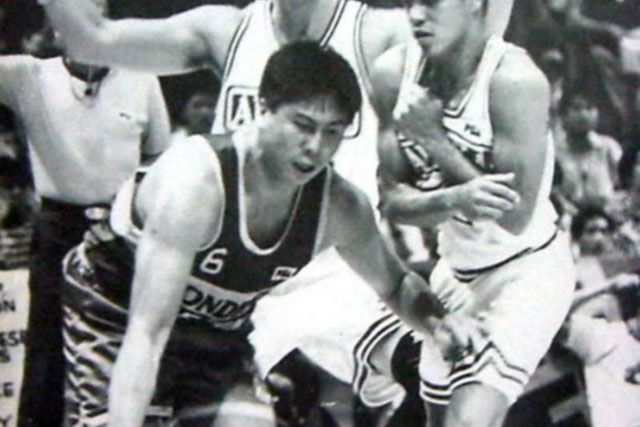 Dubbed 'The Tank", Locsin was an undersized power forward. He would barrel through opponents, usually taking shots below the rim. Acquired by the Ginebra franchise in 1994, Locsin was burdened with providing the Barangay a much-needed boost in an otherwise dismal season. Unfortunately, Ginebra kept on losing games, but Locsin was a formidable low-post threat, and the fans ultimately loved his take-no-prisoners approach in driving to the hoop.
7. Dondon Ampalayo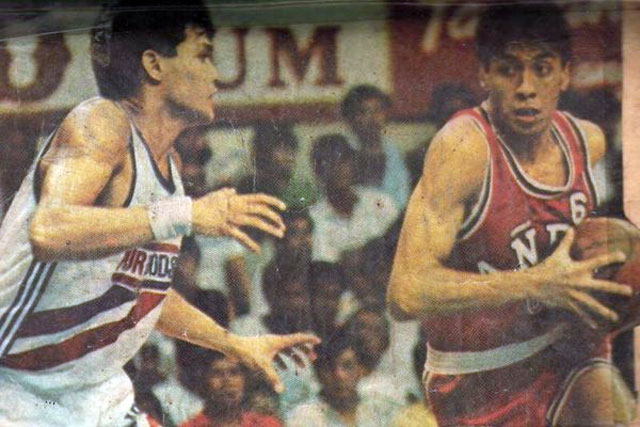 Seemingly a quiet individual, tall and lanky Ampalayo certainly knew when to let out the warrior inside of him. A multi-skilled player, Ampalayo was a threat both in and out of the paint. He was known for his clutch three-pointers. He was able to give Ginebra a championship ring in his rookie year in 1986, and then again in 1988 and 1991. A series of injuries made him bow out quietly from the PBA, but the mere mention of his name would bring a smile to Ginebra die-hards' faces.
6. Marlou Aquino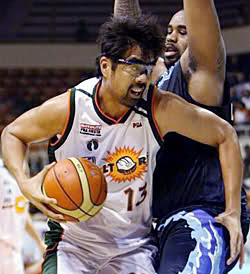 Standing 6 foot and 9 inches tall, Aquino was nicknamed "The Skyscraper". He was able to lead the Ginebra franchise to the finals of All-Filipino Conference in his rookie year in 1996. His "kili-kili shot" may sound funny, but it was his most effective arsenal, hoisting up shots from underneath an opponent's armpits.
5. Rudy Distrito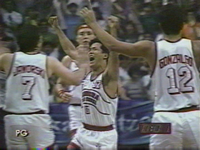 Distrito first started as a pro in 1981. He drifted back to the amateur leagues in 1986 before being signed by Ginebra as a free-agent in 1987. That signing would prove to be mutually beneficial for Distrito and the franchise, culminating with "The Destroyer"'s  game-winning shot in 1991 to give Ginebra its First Conference Championship ring.
Distrito was sentenced to a prison term in 2005 after allegedly stabbing a Mexican gang member in Nevada. He was granted parole and was deported back to the Philippines in 2010.