Loyalty & Love:
If Your Girl Was a Dog Breed She'd Be…
By 8List

What did we do to deserve dogs? Writer and photographer Roger Caras once said, "Dogs are not our whole life, but they make our lives whole."
Seriously, look at this guy: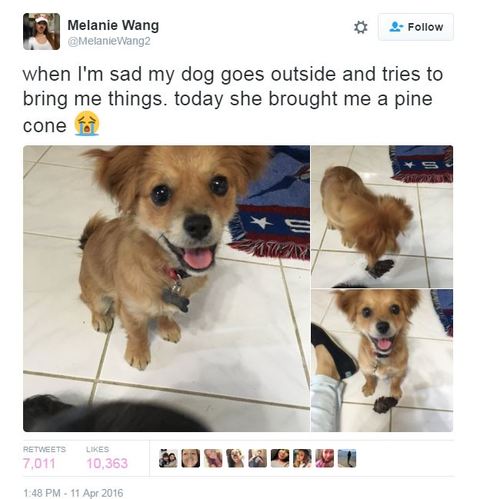 You know what else men don't know what they did to deserve? The sweet and unconditional love and affection of a female partner. Behind every successful man is an even greater woman; a loving, caring and giving woman. Catcallers, body and slut shamers won't know about that because no great woman is behind a miserable failure. But that's for another article.
Dogs and girlfriends aren't that different. They're there when you need them and they're a constant source of strength. They're patient and constantly put up with your shit. You may disappoint them at times, but they'll always be there.
It is this spirit that International Dog Day is celebrated, in honor of this ancient bond between man and canine, and to take time to appreciate the love and value that dogs bring to our daily lives, their service to the disabled and to military and law enforcement. Also, to do your bit for homeless and abused dogs, wherever they may be.
Unlike dogs, however, there are just some things that you can't say to your lady love, unless you want to risk being superkicked in the gonads and thrown out of the house.
Made my girlfriend dog food for breakfast since she wanna be a bitch pic.twitter.com/fUDzpaJy2m

— Meninist (@MeninistTweet) January 30, 2015
Yikes.
But seriously, dogs and your girlfriend might share some traits with each other. Stuff like:
8. If your girlfriend is the Kobe Bryant of nagging, she's a Pekingese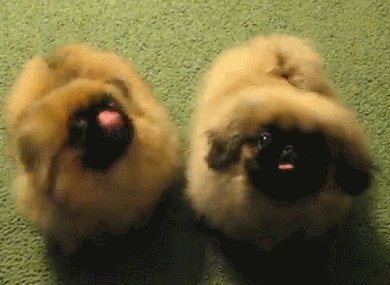 If your girlfriend can nag you to death while maintaining a streak of pride, she's a Pekingese. It's not surprising that this breed is dignified and stubborn with an air of royalty since they could only owned by members of the Chinese Imperial Palace as early as the mid-1800s.
They're brave and can be very protective. They bark a lot which makes them good guard dogs. They can be stubborn but are very intelligent. If you think you're the boss, think again. Pekingese are the boss in any situation, much like everyone's girlfriends. They don't respond well to harsh training, being scolded or strict discipline and may respond with aggression and teeth—also much like everyone's girlfriends.
Though stubborn, these dogs are very affectionate. They're a sensitive breed and may sometimes not respond well to being grabbed and jerked around. They can also be very possessive of food, so think before you grab the last slice of pizza lest you unleash the wrath of a hangry beh.
Pekingese are a loving bunch and will treat you with respect and expect the same from you. They'll defend you to the death and are not one to be messed with.
7. If your girlfriend is awesome around kids, she's a beagle
Beagles are outgoing, energetic and affectionate, making them an awesome choice for families. They aren't very loud as a breed and have a tendency to get along with other dogs. Beagles are very gentle and think that anyone and everyone is their best friend. However, given their energetic nature, they need more exercise compared to other dogs. Think of it as being gym buddies with your lady love.
If beagles were humans, they'd be perfect preschool teachers. They are GREAT with kids. Don't believe us? Check this video out:
D'awwwww.
6. If your girlfriend is patient and puts up with your sh*t, she's a cockapoo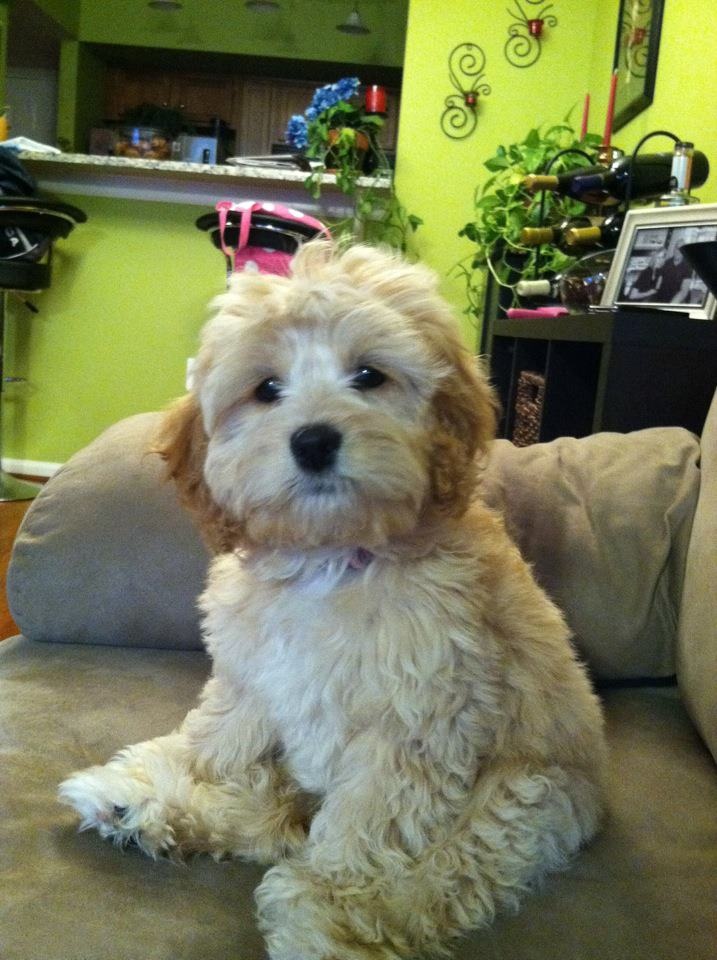 The hybrid mix of a poodle and cocker spaniel, cockapoos are absolutely adorable. Poodles and spaniels are very intelligent breeds, making the cockapoo easily trainable and very clever. A lot of dog owners have a special fondness for this breed, because they are arguably one of the friendliest breeds out there. They're very playful, affectionate and sensitive, and we do mean sensitive. Like its parent breeds, they crave the company of people and are able to react to their emotional state. Whenever you're sad, upset or angry, expect this little furball to come over and shower you with doggie kisses. However, a constantly anxious owner can also be detrimental to the dog, making it a nervous wreck. So try to stay calm once in a while and cut loose and play!
Cockapoos also have a very forgiving disposition and are just happy to be around you all the time.
5. If your girlfriend is a workaholic, she's an Australian Shepherd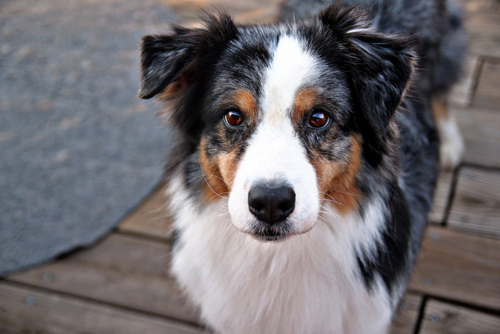 Fun fact: Australian Shepherds aren't originally from Australia, but rather from the United States as early as the mid-1800s. They were originally bred to herd livestock and still, to this day, compete in herding trials and work as herding dogs. They're easy to train and very eager to please, making them a popular dog breed. They're happiest when they have a job to do. In fact, they're a popular choice for therapy dogs, search and rescue operations, guide dogs, disaster dogs, and detection. Australian Shepherds are affectionate, loyal, and helpful and their main goal in life is to be there for you.