2022 is the year where you discover the brilliance of diving into the world of anime – if you haven't already. It's filled with amazing shows that are a wonderful mix of adventure, slice-of-life, action, drama, and everything in between. There's an anime for everyone out there and you don't have to resort to shady links online to be able to watch.
We've got good news for you: Globe is the first local telco provider in the Philippines to partner with popular anime streaming service Crunchyroll. "Globe's partnership with Crunchyroll is a testament of our commitment to provide our customers the tools that they need to fuel their interests and passions in life, including the exciting world of anime," said Rina Azcuna-Siongco, Globe Head of Get Entertained Tribe.
For over a decade, Crunchyroll has provided the world with one of the largest collections of licensed premium anime content. Now that Globe makes it even more accessible for Filipinos, expect to be able to browse hundreds of the hottest anime titles straight from Japan
So what are you waiting for? Start your year right with these anime titles and find out how you can enjoy them better with Globe.
Naruto: Shippuden
Naruto: Shippuden is the beloved sequel to the iconic Naruto anime. And if you haven't seen it yet, prepare for a literal decade of anime to binge. Naruto: Shippuden debuted in Japan in 2007 and after 500 episodes, it ended in 2017. With 500 episodes, avid fans practically grew up with Naruto Uzumaki and cheered him on during his quest to become the best ninja in his land. The series is packed with action, drama, comedy, and a plot that will stay with you for a long time.
You can watch all episodes of Naruto: Shippuden on Crunchyroll.
BORUTO: NARUTO NEXT GENERATIONS
Those who can't get enough of Naruto and Naruto: Shippuden adventures, fantasy comedy, and martial arts will enjoy Boruto: Naruto Next Generations. Boruto Uzumaki is the son of the Seventh Hokage Naruto Uzumaki. He follows in his father's footsteps as he enrolls in the Ninja Academy in the hopes of becoming a remarkable young ninja. But, of course, he must go through a series of mysterious events and challenges to prove his worth.
Boruto started airing in April 2017 and is still ongoing with 232 episodes to date. Crunchyroll has a simulcast of new episodes you can catch every Monday at 9 AM PHT.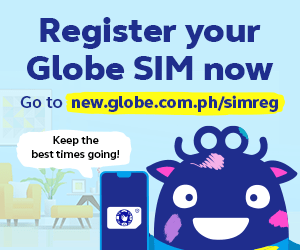 High Guardian Spice
This coming-of-age magical fantasy anime follows the lives of four fierce girls attending the High Guardian Academy. They train hard mastering battle and sorcery to become guardians of the city. The girls navigate adulthood, forge friendships and allies, uncover betrayals, and discover their true identities all while preparing to protect the world from a threat. You can catch the full series now on Crunchyroll.
FreakAngels
Based on the award-winning webcomic, FreakAngels takes place in London after the world "ended" in a single, apocalyptic event. Great Britain is trapped under a mysterious dome of purple energy but the so-called FreakAngels are there to be humanity's last hope. They are a small group of twenty-three-year-olds who possess powers like telepathy and space/time manipulation. They help remnants of humanity leave peacefully until that peace becomes threatened by an attack from an exiled friend.
You can watch the full series now on Crunchyroll.
The Ancient Magus' Bride
Looking for a quick watch? The Ancient Magus' Bride finished airing in 2018 with 24 episodes – enough for you to binge in one week. The story centers on Chise Hatori, a young woman who has been living a life of neglect, loneliness, and longing for love. She sells herself as a slave through an auction in the hopes of finding a new home. A seven-foot-tall humanoid magus with the head of a beast obtains her. He decides to free her from captivity but makes her his apprentice and bride.
You can catch simulcast episodes on Crunchyroll every Friday at 11 AM PHT.
RADIANT
15-year-old Seth survives an attack from powerful monsters called Nemeses that come from the sky. Survivors of attacks become Sorcerers who possess the magic power known as "Fantasia." Determined to stop the Nemeses, Seth, now a Sorcerer, embarks on a dangerous journey to reach Radiant, a mythical land where the monsters spawn and destroy it. On their quest, he and other sorcerers are hunted by The Inquisition, an organization opposed to their kind.
RADIANT is available on Crunchyroll and has two seasons with a total of 42 episodes.
JoJo's Bizarre Adventure
Hirohiro Haraki's Japanese manga series JoJo's Bizarre Adventure was first published in 1987. Eight manga parts later, Haraki is still churning out manga episodes with more adventures to explore. Each part follows a descendant of the Joestar family (whose names could all be abbreviated to "JoJo") as they battle supernatural beings with their Stands, or inner spiritual power.
You can watch episodes of JoJo's Bizarre Adventure on Crunchyroll.
DARLING in the FRANXX
If you love dystopian stories, here's a short anime to add to your binge list. DARLING in the FRANXX is a 24-episode sci-fi anime set in the distant future where children are artificially created to operate robots known as FRANXX. They fight giant creatures called Klaxosaurs to save humanity from the brink of extinction. The story focuses on child prodigy Hiro and a mysterious girl named Zero Two. This unique mecha anime sprinkled with epic battle scenes and romance might just be your next favorite series.
Clear your weekend and watch all episodes of DARLING in the FRANXX on Crunchyroll.
We don't know about you, but we can't wait to binge these titles ASAP. With Globe as Crunchyroll's first telco partner in the Philippines, you can get your fill of larger-than-life stories, relatable heroes, and explore #WorldsWithin. Globe Prepaid, Globe Postpaid, and Globe At Home Prepaid WiFi subscribers can sign up for Globe's GoCREATE, GPlan, and HomeSurf199 promos to enjoy Crunchyroll's vast library of anime, access hundreds of titles, and catch simulcasts on the streaming site so they're never behind.
Soon, Globe subscribers will also be able to get Crunchyroll subscription vouchers via Globe Channels. Stay tuned for the exciting announcement so you can snag subscription vouchers the minute they're available!
Visit Globe's website and follow their official Facebook page for updates and more information.