Few K-dramas can beat Hospital Playlist as the ultimate slice-of-life series everyone needs to watch. It follows the lives of five doctors who have been friends since medical school. Between the heartbreaking and heartwarming stories of their patients, their entertaining band practices, and the ships we desperately wanted to sail, it's the perfect drama that has a little bit of everything. Season 2 ended last September 2021 but many fans refuse to believe it was the end for the Yulje Hospital gang. And it looks like something is in the works. Is it Hospital Playlist Season 3?
Kim Dae-myung posts on Valentine's Day
View this post on Instagram
Hospital Playlist fans were ecstatic that the 99z is back on their timelines again. Kim Dae-myung, who played the aloof Yang Seok-hyeong in the series, posted a group selfie on Valentine's day. Co-actors Yoo Yeon-suk, Jeon Mi-do, Jo Jung-seok, and Jung Kyung-ho were in their usual scrubs and white coats, a sight everyone has missed. Dae-myung followed the group photo with a handsome selfie looking like he lost a bit of weight. The post had three hashtags in the caption: #HospitalPlaylist #MidoandFalasol (the 99z's band name), and #gomting (which means bear, Kyung-ho's nickname for him).
The 'Hospital Playlist' Barkada is Back: Here's Where You Can Watch 'Three Meals A Day: Doctors'
The 'Hospital Playlist' Barkada is Back: Here's Where You Can Watch 'Three Meals A Day: Doctors'
Meryl Medel | Oct 08, 2021
Jung Kyung-ho posts photos too
View this post on Instagram
Kim Dae-myung wasn't the only one who posted on Instagram. Jung Kyung-ho who played cardiothoracic surgeon Kim Jun-wan, also uploaded a photo of the five stars. Instead of a selfie, they're seen standing in a hallway, coffee cups in hand like it's a normal day at Yulje. The second photo featured Kyung-ho and Dae-myung looking like the dashing gentlemen they are. The post had the same caption as Dae-myung's with three hashtags.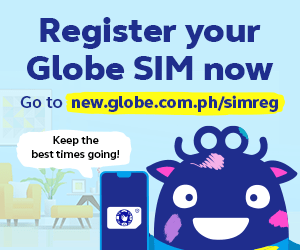 Jeon Mi-do posts on Instagram
View this post on Instagram
Last February 14, Mi-do also posted a photo on Instagram of the same shot of the 99z in a hallway. She captioned it with "Long time no see." So if you weren't convinced they were cooking up something, feel free to take that as solid proof.
Oh, and she also posted this photo a week ago:
View this post on Instagram
Mi-do is seen hanging out with other Hospital Playlist actors. She even captioned it with "Yulje Hospital" and "staff meeting." Do you understand the Internet's excitement now?
QUIZ: Which 'Hospital Playlist' Character Are You?
QUIZ: Which 'Hospital Playlist' Character Are You?
Meryl Medel | Jul 01, 2021
Fans are convinced it's a hint for Hospital Playlist Season 3
Was it a throwback? The actors didn't clarify it but the fans think it's a bold hint for Season 3. Some compared the actors' hairstyles to Season 2. Kyung-ho's hair, which was short and brushed up then, is now noticeably longer and reaches his ears. Dae-myung's iconic hairstyle in the series was a sort of short bowl cut but in the photo, his hair was brushed up for that forehead reveal. Lastly, Jeon Mi-do who played the charming superwoman Chae Song-hwa has shorter hair. It's closer to her hair length in the upcoming series Thirty Nine, a drama she headlines which started filming last August 2021.

So if they're in their scrubs in what we now have reason to believe is a new photo… what are they doing if not filming Season 3?
Netizens are SURE there's a Season 3 in the works
Who needs a valentine's date when you can have hospital playlist season 3 instead pic.twitter.com/PSFRPP7mr1

— 🌧 Tin ◡̈ 🍓🍒 #Thirty-nine 2.16 (@leomidoe) February 14, 2022
Congratulations, 99z. If your goal was to stir excitement among your fans, it's working. Fans of the medical drama want nothing more than a confirmation of another season. One netizen even noted that K-drama Ghost Doctor wrapped up their filming in the Yulje set so it could mean Hospital Playlist can now continue theirs. Fingers crossed!
also kindly note that Ghost Doctor wrapped up their filming in the Yulje set recently, so the Hospital Playlist main cast being there again is totally possible!!!

— gab⁺⁺ᶻ (@brieambles) February 14, 2022
– too late for commentary or dvd
– 99ers w/ their recent hairstyle
– i guess all of us have no project sched for the next half of 2022

if this ain't hospital playlist season 3, then why pic.twitter.com/Xh7rEXieOt

— chae #ThirtyNine (@smolmidoring) February 14, 2022
idc what anyone says hospital playlist season 3 will happen 😄 pic.twitter.com/6rXA3Ckj2v

— mich⁺⁺³⁹ (@jeonmidoholic) February 14, 2022
So what's the deal?
View this post on Instagram
Director Shin Won-ho did say last year that they originally planned a three-season show but that it was "not definite." During Season 2's filming, he shared that he gave the actors freedom to commit to other projects since another season wasn't a solid plan. But maybe the winds of change (and the show's high ratings) have begun to blow.
However, Naver reports that the reunion wasn't for a production of a new season. "It's not because of season 3, but because we're preparing something for the fans. We'll let you know as soon as it's confirmed," said a Hospital Playlist representative to Herald POP on February 15.
Speculations range from a special episode to a Hospital Playlist DVD or even a fan meet.
Lots of stories left to explore
View this post on Instagram
Although Hospital Playlist Season 2 was a masterpiece in terms of plotlines, character development, and all our major ships sailing, it did leave us hanging. By the penultimate episode, we still had so many things we wanted to know. It felt like they could've added more sweet moments for us to witness and explored in depth the backstories of our favorite characters. And for this reason alone, many believed the creators would give us a third season just to tie things up nicely.
We know, we know, K-dramas are typically a one-season affair, they don't like to overstay their welcome. But surely one more season for a character-rich story like Hospital Playlist wouldn't be a crime, right?
In the meantime, here's where you can watch the cast of Hospital Playlist
What makes the series special is that the Hospital Playlist cast isn't just a bunch of actors forced to be friends for a show — they're a family IRL. That dynamic among Yulje staff is present off-camera too. They regularly meet up even outside of schedule and had the chance to bond so many times on game shows. It's only natural their fans would miss watching them. And if you miss your comfort characters, you'll be glad to know you can drown in 99z content outside of the series. They've got a mini variety show, tons of behind-the-scenes footage, and even band practice clips on YouTube.
Check us out on Facebook, Instagram, Twitter, and YouTube, and be the first to know about the latest news and coolest trends!