The campaign season is in full swing, and the schedules of each presidential aspirant are fully booked with interviews, debates, and rallies. In particular, a certain candidate's rallies are drawing attention internationally — from K-pop fans. Presidential aspirant and current vice president Leni Robredo is going viral on the internet's K-pop side as "Leni-sunbaenim."
Local K-pop fans created this nickname for VP Leni, adding the Korean honorifics "sunbae" (used to address someone older or more senior) and "nim" (used as the most respectful name marker). They've created a whole lot of content across various fandoms, confusing international fans and even prompting questions on who Leni-sunbaenim is.
K-pop fans show support for Leni
WATCH: Members of KPOP STANS 4 LENI illuminated the crowd using their fandom light sticks during the proclamation rally of presidential candidate and incumbent Vice President Leni Robredo. | 📹: @raymundxoxo via @lainepomer, @INQVolunteers pic.twitter.com/wWoFj84uAD

— Inquirer (@inquirerdotnet) February 9, 2022
From the start, when Leni-sunbaenim held her proclamation rally, K-pop fans were already waving their lightsticks in pink.
Concert or campaign rally?
Sa Leni-Kiko campaign rallies, bumabaha ng lightsticks — all lit up in pink!
Leni sunbaenim🤣 kpop fandom is really witty pic.twitter.com/zFM3aJTMsi

— 잣 'ㅅ' HIATUS | D-355 내사랑 백현❤🐶 | EXO OT9🇵🇭 (@exoxbbh0426) February 11, 2022
One K-pop fan even brought a banner to her campaign rally!
Lahat ba may #PinkSunday PCD na? Here are more photos from yesterday to help us cope.

Where else can you witness EBS fandoms — EXO-Ls, ARMY, CARAT — uniting as one? And that's on @lenirobredo 's impact! 💅🏼

📸 Rianne Bagunu#KPopStans4Leni #IntoTheNewPH#LakasNgKpopStans pic.twitter.com/bA1duhW366

— KPOP STANS 4 LENI (@KPOPSTANS4LENI) February 14, 2022
Luh, nagka-PCD. Concert lang?
#9 on iTunes PH! Leni Sunbaenim Debut on May 9, 2022 indeed 😍#RosasAngKulayNgBukas #10LeniRobredo #LeniAngatSaLahat #LeniKiko2022 #7KikoPangilinan

(Also keep streaming Stay Alive, Christmas Tree, Yours, Girl of my Dreams, BWL, and Butter!!!) pic.twitter.com/C70Ij2FwVZ

— ARMY for LENI | Kulay Rosas Ang Bukas (@ARMYForLeniPH) February 15, 2022
It seems ~Team Bahay~ is also working hard, because Leni-sunbaenim's campaign song is slowly rising through the charts.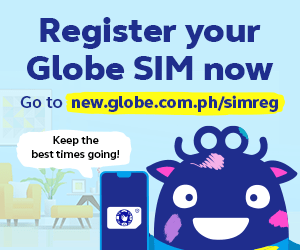 International K-pop fans are confused
Leni Sunbaenim made it to reddit 😂 #KPopStans4Leni pic.twitter.com/ITmoS0mVXQ

— je✨ (@Itzeeeyyy) February 13, 2022
With the flood of Leni-sunbaenim content in various K-pop fandoms, international K-pop fans took to Reddit to ask what's up. They couldn't figure out what's happening because Pinoy K-pop fans keep on tweeting in a mix of Filipino and English. Cute, LOL.
OMG OP IS MY MOOT HAHAHHA i hope you got the answers to your query 😭😭😭🤣

— je✨ (@Itzeeeyyy) February 14, 2022
Just look at how confused this international fan sounds!
Fan wars are over!
Kapag Awards season nagbabardahan,
Kapag election season nagmamahalan@lenirobredo sunbaenim ending all fanwars 💗#PinkSunday#IntoTheNewPH#KpopStans4Leni#LakasNgKpopStans pic.twitter.com/jdLhnucHbV

— KPOP STANS 4 LENI (@KPOPSTANS4LENI) February 13, 2022
Fans of different K-pop groups are notorious for getting into fights against one another about all sorts of things, especially during awards season. But many have come together to show support for VP Leni through 'K-Pop Stans 4 Leni.'
Leni sunbaenim ending all fanwars🤩 pic.twitter.com/BNLZMSWG9O

— ًhannabi (@loxelysahii) February 13, 2022
Fan wars who? There's only Leni-sunbaenim for these K-Pop fans!
Someone even did an impromptu fan chant
Have you memorized the fan chant for Leni-sunbaenim?
HIIIIII STAN TWT, I'M THE ONE BEHIND THE LENI SUNBAENIM VID BWAHHSAHAH I DIDN'T EXPECT FOR IT TO BLOW UP 😭👺 ANYWAY, I'M REALLY HAPPY THAT ALL K-POP FANS UNITE WHEN IT COMES TO LENI SUNBAENIM 🌸🌸 #LetLeniLead #KPopStans4Leni pic.twitter.com/Wyboaxs7w2

— sunoopogi 🍑 (@ejj_jjj) February 13, 2022
Meet the voice behind that passionate fan chant!
From edits to events, K-pop fans are applying their strategies for their faves to campaigning for Leni-sunbaenim
WE LOVE YOU LENI SUNBAENIM pic.twitter.com/wY97bBN2SF

— 🐝 (@jaketangi) February 13, 2022
These K-pop fans even got aespa singing: "Leni-vis, we love you!"
I THINK TAMA GO LENI SUNBAENIM

(ctto) pic.twitter.com/lkq5JUyZhA

— ren (@omfglalisa) February 13, 2022
Fans have even made edits of Blackpink performing behind Leni-sunbaenim.
3/

Update Your Profile Picture
Use the K-Pop Stans 4 Leni Twibbon on Twitter, which you can also edit manually for other social media sites –https://t.co/GxdDlpzj4p

— KPOP STANS 4 LENI (@KPOPSTANS4LENI) February 8, 2022
They also have a Twibbon, an Instagram Stories filter, and cupsleeve events!
P-Pop fans are also here
PPOP FAN HERE HUHUHUHU💗 pic.twitter.com/QFJMLBmnxH

— beyyyy🌽 (@beysantosss) February 13, 2022
This A'TIN brought their SB19 lightstick to the rally!
Supporters are hoping for a second win
LENI SUNBAENIM SECOND WIN JUSEYO 🎀#KPopStans4Leni

— yve🌽 (@jayseonggf) February 13, 2022
After her win for her vice-presidential bid in 2016, K-pop fans are manifesting a second win for 2022!
imagine being vp leni robredo and securing the kpop vote, those are votes from people who take voting very seriously#LetLeniLead2022 #KulayRosasAngBukas pic.twitter.com/YgmZ1XOaJh

— 🤖♡🍑 (@momotozakis) February 14, 2022
K-pop fans are also known for taking voting seriously — and we mean ~very~ seriously. (There are even strategies and dedicated accounts just for voting!)
KPOP stans don't forget our last wave of MASS VOTING on May 9. Let's get that DAESANG win for Leni sunbaenim. Fighting!! 💖 https://t.co/4VTGBSsNdC

— jb 💫 | #LeniKiko2022 (@ATEEZFeverPH) February 13, 2022
Mass voting, daesang (meaning grand prize or award) — all this K-pop slang can get confusing, but what these Leni-sunbaenim supporters want to say is: VOTE WISELY!
Follow us on Facebook, Twitter, Instagram, Tiktok, and Youtube for the l8est entertaining, useful, and informative lists!